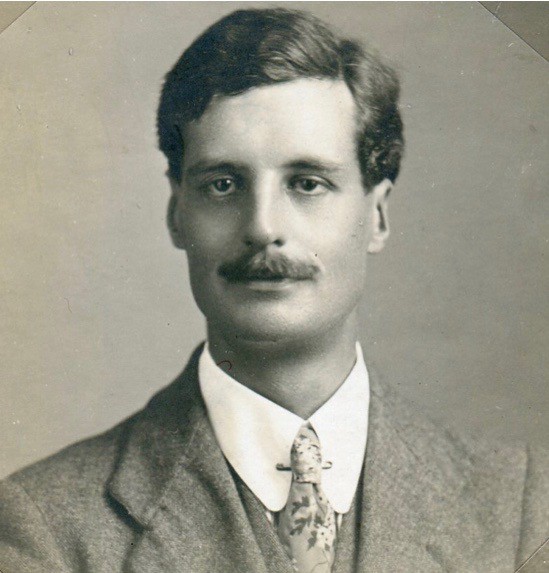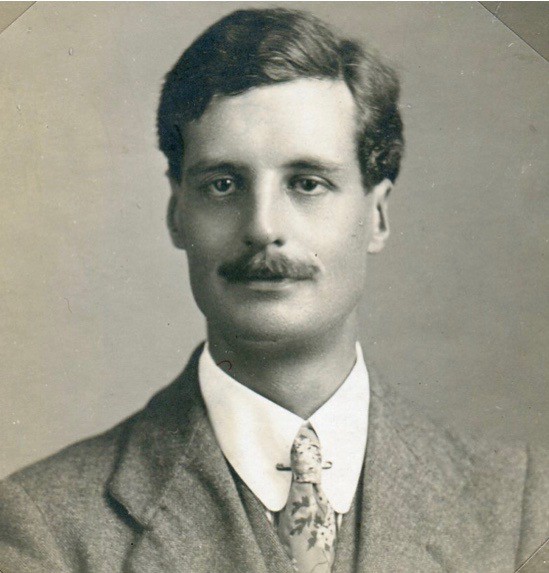 Thank you to Molly Worsfold and Tim Dumas from St. Bartholomew Church in Leigh for allowing Dorking Museum to reproduce their research. Thank you to Jane Anthony for additional research.
Arthur William Gurney was born in Bromley-by-Bow in 1888, the only son of butcher Joseph and Fanny E. A. Gurney who went to live at Orchard Cottage, Leigh.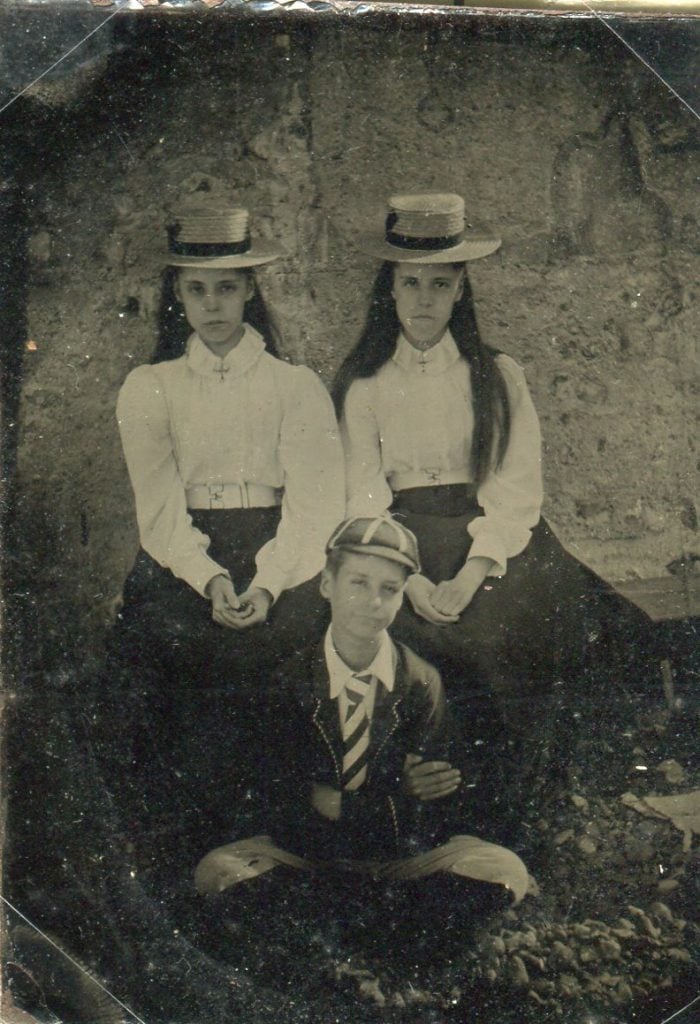 He had older twin sisters Jessie and Mabel.
In 1891 and 1901 the family was living in Abbot Road, Docklands and Joseph was earning his living as a butcher. In 1911 the family had moved to Prestwood near Missenden in Buckinghamshire, where Joseph was a small holder, he had been born in Buckinghamshire so he was possibly returning to his roots. However by the time Arthur was killed in 1917 the family had moved to Leigh Green and Joseph had had another change of occupation and was a grocer.
Arthur worked as a civil service, starting in 1903 as a Temporary Boy Clerk, then in Jan 1907 as a second division clerk and in March 1907 as a second division clerk at the Post Office.
In 1911 Arthur was still working at the Post Office. He was probably working in the Harrow area as that is where he enlisted. There is no evidence that he actually lived with his parents in Leigh although the address was given on his probate details.
Initially he enlisted in the London Regiment but later transferred to the Machine Gun Corps, the exact dates for both of these are not known. The MCG was described as: "No military pomp attended its birth or decease. It was not a famous regiment with glamour and whatnot, but a great fighting corps, born for war only and not for parades. From the moment of its formation it was kicking" The corps was disbanded in 1922. The 28th Company of the MGC was formed on the 3rd January 1916 and attached to the 9th Division but on the 6th May it was transferred to the South African Brigade who were involved in many battles on the Western Front including the Somme.
Corporal Arthur Gurney was killed at the battle of Arras. The French handed over Arras to Commonwealth forces in the spring of 1916 and the system of tunnels upon which the town is built were used and developed in preparation for the major offensive planned for April 1917. The Arras Memorial commemorates almost 35,000 servicemen from the United Kingdom, South Africa and New Zealand who died in the Arras sector between the spring of 1916 and 7 August 1918, the eve of the Advance to Victory, and have no known grave. Corporal Arthur William Gurney is commemorated in Bay 10 and on the Leigh War Memorial.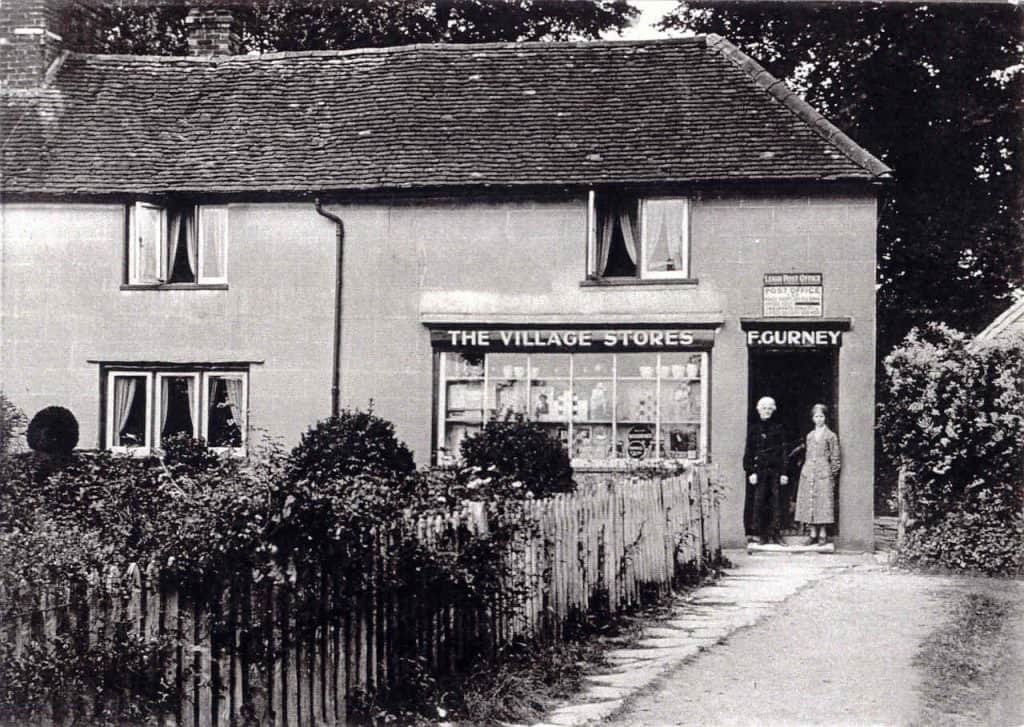 Arthur's mother Fanny, with his sister Mabel ran the Leigh Village Shop and Post Office from Orchard Cottage until about 1950.
Born                         Bromley-by-Bow, London
Lived                        Harrow-on-the-Hill, London
Son of                      Joseph and Fanny Gurney of Orchard Cottage, Leigh, Surrey
Regiment                  28th Company, Machine Gun Corps (Infantry)
Number                    53400
Date of Death           6th June 1917
Place of Death         Ypres, Belgium
Cause of Death        Killed in Action
Age                          29
Memorial                  Arras Memorial, Pas de Calais, France