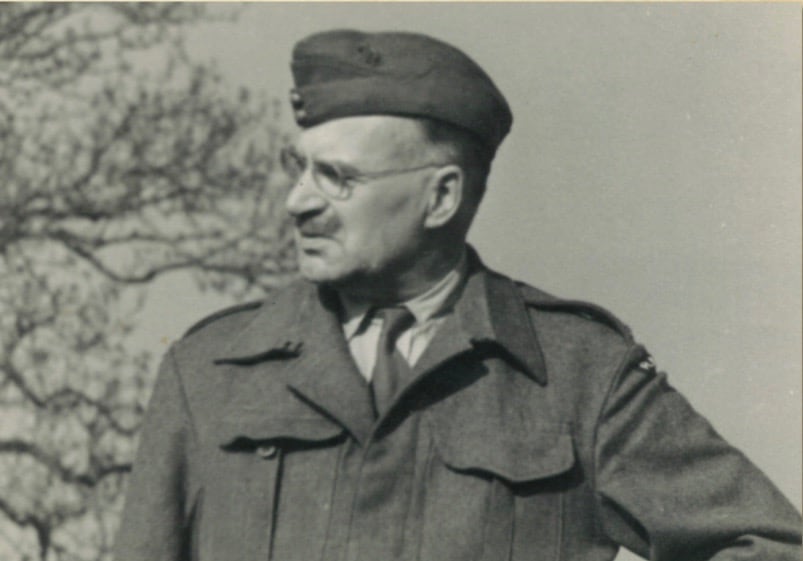 John Rickman was born in 1891 to a Quaker family on Rose Hill. His father ran an ironmongery shop in Dorking. He died when John was two. His maternal grandfather, Mr Marsh, was a Dorking draper. John was educated at a small school in Rose Hill and at the Quaker boarding school at Leighton Park near Reading.
Tall and athletic, he won a rowing Blue at Cambridge, where he studied Natural Sciences. When war broke out in 1914 he was studying medicine. He qualified at St Thomas's Hospital in 1916. With his mother Caroline, and his Marsh grandparents, he contributed funds for the Friends' Ambulance Unit.
In March 1916 he applied for exemption from conscription into military service as a conscientious objector. He joined the Friends War Victims Relief Service (FWVRC) and was sent to Buzuluk, in the Samara Oblast province of South Russia. Starving refugees from the war were suffering typhoid and with another doctor and some nurses, he provided medical and relief services. Whilst there he made anthropological observations of Russian peasant life.
In Russia Rickman married American Friend and social worker, Lydia Cooper Lewis. Their civil Marriage Certificate was the first in the area to be issued after the October revolution in 1917. When civil war broke out the newly-weds embarked on a three month journey to escape via the trans-Siberian railway to Vladivostock, returning to Dorking via the United States.
After the war Dr Rickman worked with psychiatric patients in Cambridge. Dr William H R Rivers (who is remembered for his pioneering treatment of traumatised soldiers at Craiglockhart Hospital in Edinburgh) recommended that he go to Freud to study psychoanalysis. In 1919 he left for Vienna. He qualified as a psychoanalyst in 1922.
During the Second World War Rickman drafted ideas on what was to become the therapeutic community movement. With the Royal Army Medical Corps he treated soldiers at Northfield Military Hospital near Birmingham and conducted revolutionary experiments that led to developments in the understanding of group behaviour.
Rickman played an important part in the foundation of the British Psychoanalytical Society and edited the British Journal of Medical Psychology. His experiences in Russia during the war, and his Quaker commitment to social justice, sexual equality and non-violence, put him ahead of his time. He was a pioneer in the treatment of those traumatised by war.
Dr Rickman died in 1951
Further reading
The Quakers in Russia – In 2018, the Museum was contacted by Sergei Nikitin the former Amnesty International Russia director and employee Friends House Moscow employee, who had been studying the Quakers' relief work in Russia for over 20 years.