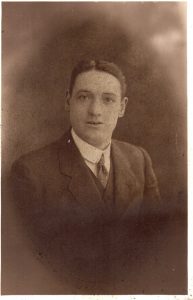 Thank you to Mary Hustings of Coldhabour Local History Society for allowing us to reproduce her research. Thank you to Lynette Cheesman for the photographs of her Great Great Uncle Henry.
Driver Charles Henry Hunt is one of thirteen soldiers listed on the Coldharbour War Memorial who gave their lives in the Great War. He died in India on 25th March 1919. He is buried and remembered in Poona (St. Sepulchre's) Cemetery.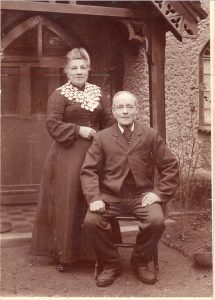 Charles Henry Hunt was born in Twickenham in 1886, the youngest son of Thomas James (also known as James) and Caroline Hunt. His father, James, was born in 1842 in Wiltshire. His mother, Caroline, was born in Hampshire in 1844. James Hunt was a gardener, and the censuses show that the family moved quite frequently, with records in Islington, Middlesex, Berkshire and Surrey.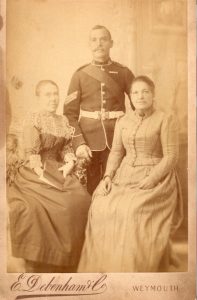 At the time of the 1891 census the family was living in Old Windsor. The household included Charles, aged 5, and four of his siblings. By 1901, Charles had moved to Lambeth, where he was employed as a domestic servant in the household of a surgeon/physician, and James and Caroline had moved to Grove Cottage, Dorking.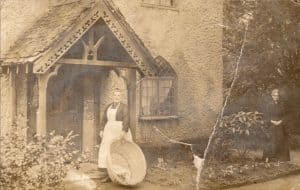 At the time of the 1911 census they are listed at The Grove Lodge, London Road, Dorking (the last cottage before the track which leads to the River Mole stepping stones) and Charles was lodging in Roffey, on the outskirts of Horsham, employed as a groom.
When war broke out, Charles was working as a groom for the Hargreaves Brown family at Broome Hall. Charles loved his horses and was very sad when they were transported to the front. On 19th January 1915 he enlisted at Guildford, joining the Royal Engineers as a Driver, Transport Division, Horses. He was 28.
Charles spent much of the war in the Middle East. He served first in Gallipoli where he arrived on 29th June 1915. He was also in Alexandria (where he spent several weeks in hospital with a fever in 1915). In February 1916 he arrived in Basra. On 10th June 1918 he sailed from there to India, having transferred to the Signal Service at Poona.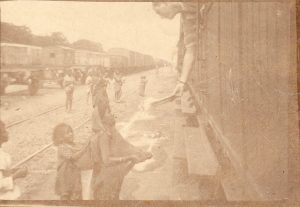 Charles giving his rations to local children from the train's window.
Charles was admitted to the King George Hospital in Poona on the 14th March 1919. At first he was thought to be making a good recovery, but his condition deteriorated suddenly and he died from pneumonia on 25th March 1919. James and Caroline Hunt were living in the Alms Houses on Cotmandene at the time of Charles' death.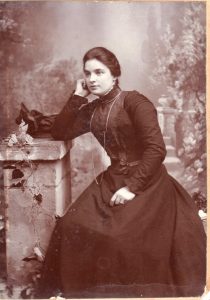 Charles was not married and his effects were eventually returned to his sister, Frances, at 11, Dene Street, Dorking. They included his 1914-1915 Star, his British War Medal and his Victory Medal.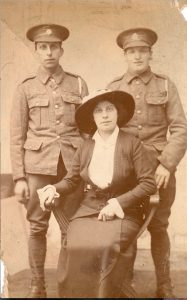 Born                                 Twickenham
Lived                                 Coldharbour, Dorking
Son of                               Thomas James and Caroline Hunt of Twickenham
Regiment                          Royal Engineers
Number                            60579
Date of Death                    25th March 1919
Place of Death                  Poona, India
Cause of Death                 Pneumonia
Age                                    36
Cemetery                           Poona (St Sepulchres) Cemetery
Previously : Private Alfred John Hunt                                    Next : Private Arthur Lipscomb