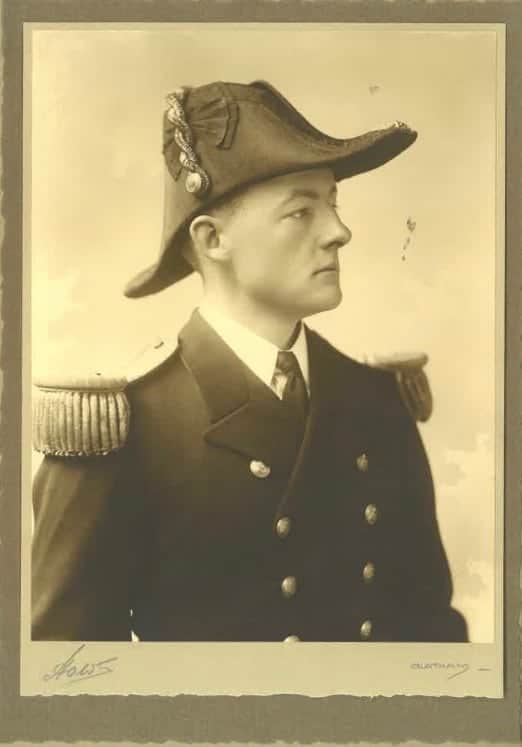 Thank you to Karen Wilson from Betchworth Village Archive for the following research. Thank you to Tom Bliss, great-nephew of Hugh Mott and Toppy Wharton great-niece of Hugh Mott, for research and family photographs.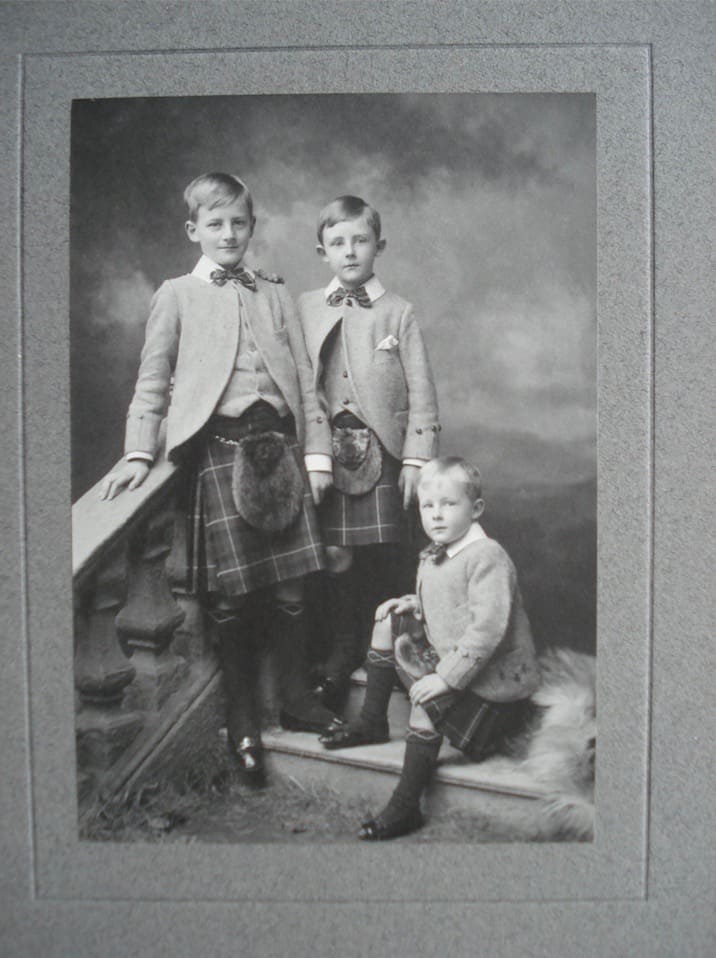 Alan Birkbeck Mott's grandparents Henry and Phoebe had brought their family to live in Morden Grange in 1879. One of the eight Mott children was Alan's father Alfred, who was 16 at the time. In 1893, Alfred married Katherine Harris and they went to live in Reigate. Alan was born on January 11th 1897, the third of five children. Alfred Mott was a solicitor, but in September 1911 Alan chose to join the Merchant Navy as a midshipman when he was 14. He joined the training ship HMS Conway on the Mersey at Birkenhead but at some point transferred to the Royal Navy.
Alan suffered horrific injuries on HMS Africa in 1915, when he fell into a small boat to which he was transferring in rough weather, but still returned to active service.
By March 1916 he was an Acting sub-Lieutenant serving on HMS Conqueror. HMS Conqueror was one the first super-dreadnoughts in the Royal Navy and was launched in 1912. Alan Mott was on board HMS Conqueror at the Battle of Jutland in 1916.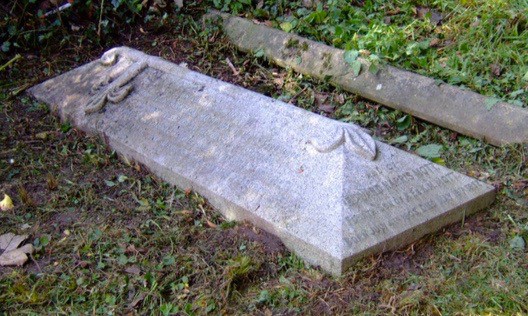 Alan Mott survived the war and in 1918 was a full Lieutenant. However, on February 2nd 1919 he died in a Glasgow hospital. He had contacted septicemia following a burst appendix while on active duty in HMS Conquerer, which had been unable to dock in time to save him He was buried in the family grave in St. Michael's churchyard.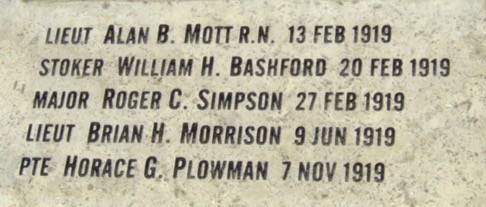 His name is also on the Reigate memorial outside St. Mark's church. Unusually, this memorial was built and dedicated in November 1917, a full year before the end of the First World War, with an initial 56 names. It was paid for through public subscription and the honorary treasurer to the fundraising committee was Alan's father, Alfred Mott whose family was then living at The Holt in Wray Park Road. Alan's older brother Hugh is also on the memorial and Alan's was one of last names to be added.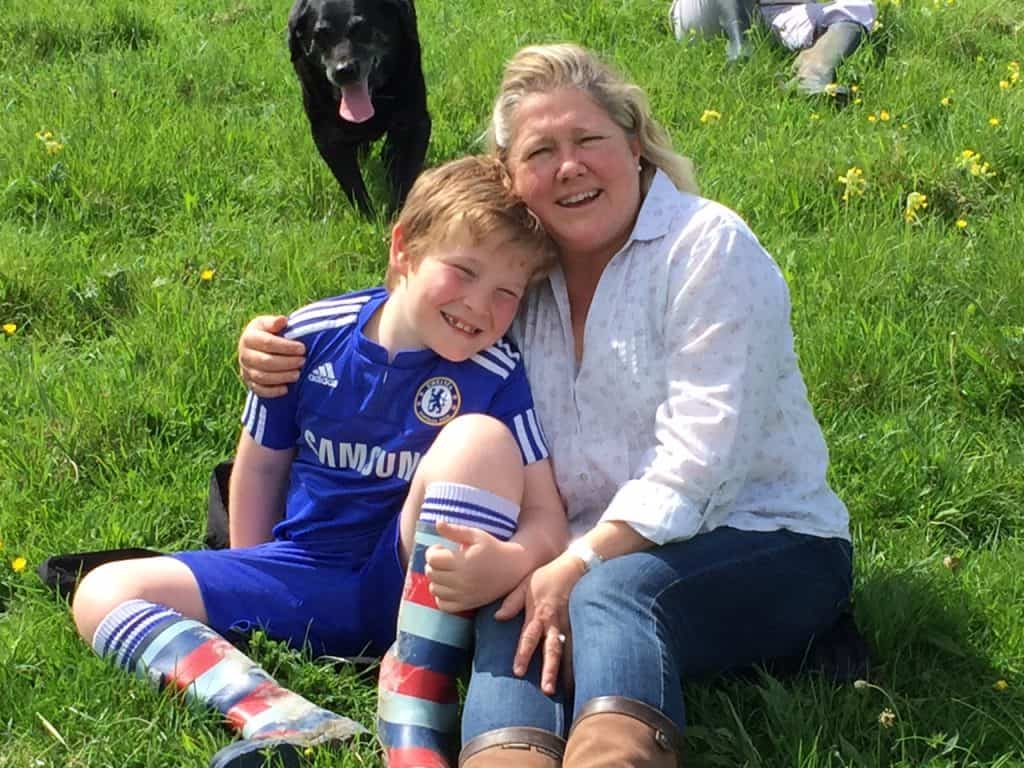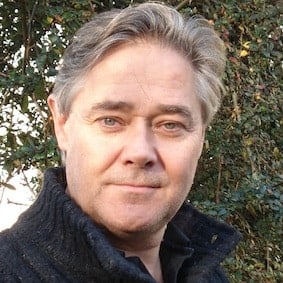 Born                            Reigate, Surrey
Lived                           Betchworth, Surrey
Son of                         Alfred Fenwick and Katherine Mott of the Holt, Reigate
Brother of                    Hugh Fenwick Mott
Regiment                     H.M.S Conqueror. Royal Navy
Date of Death               2nd February 1919
Place of Death              Glasgow, Scotland
Cause of Death            Septicemia following a burst appendix
Age                              22
Memorial                      St Michael's Churchyard, Betchworth