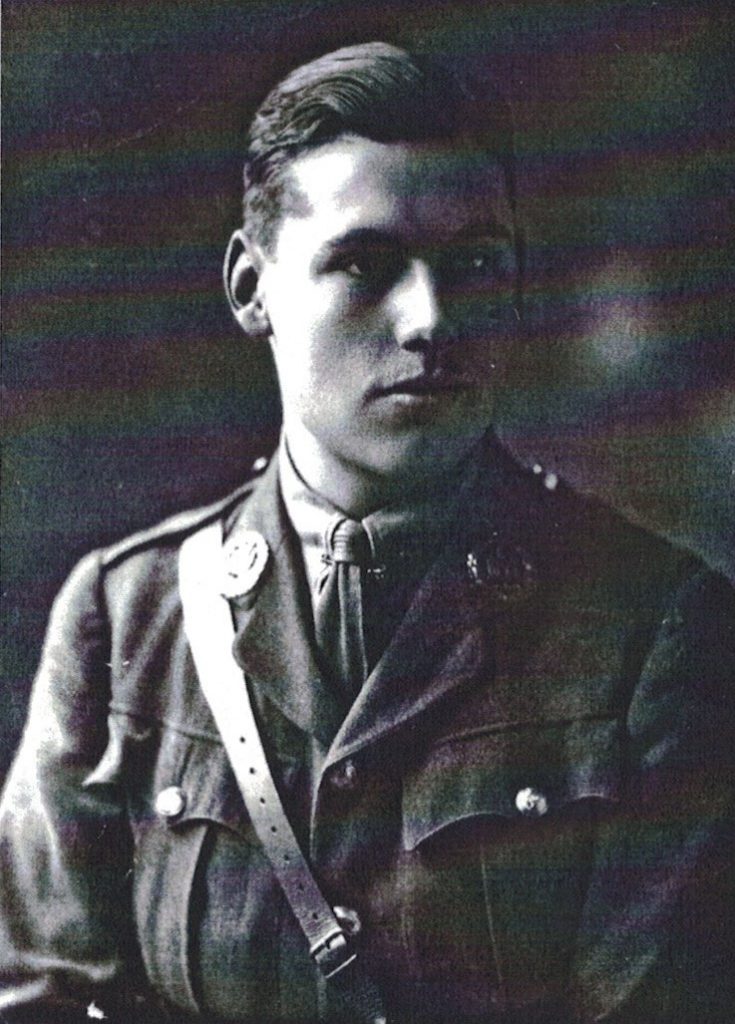 Thank you to Molly Worsfold and Tim Dumas from St. Bartholomew Church in Leigh for allowing Dorking Museum to reproduce their research.
Sidney Howard Motion, known as Howard, was the older of two brothers born to Sidney H. and Clara Louise Motion. Howard was born in 1895, and his brother Donald Graham Motion was born in 1899. Both went to Marlborough and then to Caius College, Cambridge.
Howard volunteered on the outbreak of war in August 1914 and was posted with several friends to 7th Battalion Northamptonshire Regiment in September. His Battalion fought at Loos where they sustained many casualties and Howard was wounded. He rejoined in the spring of 1917 when due to losses, though only a Lieutenant, was given temporary command of "A" Company at Messines. The Company Sergeant Major on behalf of the Non Commissioned Officers then reported that his conduct during a terrific bombardment had cheered everyone around him. Despite being recommended for an honour by his Commanding Officer; no MCs were awarded to the Battalion for that battle.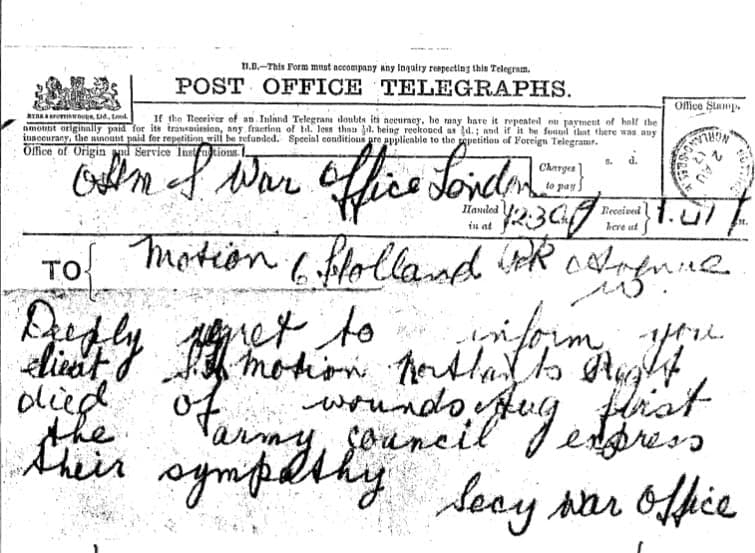 He died on 1st August 1917 of two stomach wounds sustained as he was leading his Company over the top at the 3rd Battle of Ypres, and is buried at the Brandhoek New Military Cemetery, Ypres, West Vlaanderen, Belgium, grave reference 1. B. 11. His parents received some wonderful letters of condolence, writing of his leadership and bravery. On 17th November 1917; unusually post mortem, he was mentioned in dispatches for his gallant and distinguished service in the field with a special appreciation from the King. In 1919, after the war, his family came to live at Leigh Place.
Son of                         Sidney and Clara Louise Motion
Regiment                    7th Battalion. Northamptonshire Regiment
Date of Death              1st August 1917
Place of Death             Ypres, Belguim
Cause of Death           Died of wounds
Age                              22
Cemetery                     Brandhoek New Military Cemetery, Ypres, Belgium