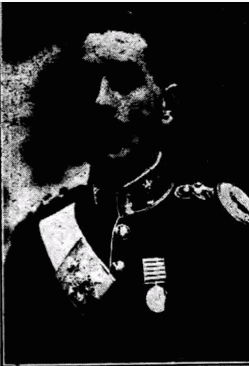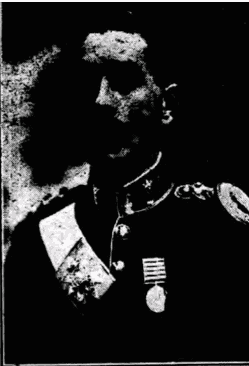 Thank you to Lenka Cathersides for the following research.
Family History
James T. C. Murray was born on the 25th of July 1873 in Edinburgh, Midlothian, Scotland.
He was a son of David Murray, born about 1843, and Elizabeth Murray nee Eyre born about 1836 in Leith, Midlothian, Scotland. The couple married on the 8th of December 1870 in Edinburgh.
James had a sister called Eleanor Etme Murray born about 1878 in Edinburgh.
At the time of the 1891 Scottish Census, the 17 years old James and his family lived at Inshes House, Inverness, Scotland: a country house, a plain three storey 'mansion'.
By the time of the 1901 Census James' mother Elizabeth was already widowed and living with her daughter Eleanor in Harrow Road West at Dorking. Both women were living on their own means and employed a cook and a house/table maid.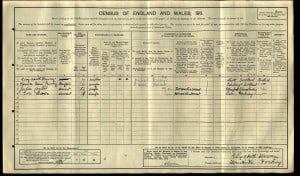 At the time of the 1911 Census, both women were living in an 11 room house at Upland, Harrow Road West, Dorking with two servants.
On the 4th of December 1914 James' mother died. At the time of her death she lived in Fernside, Harrow Road, Dorking. Her daughter Eleanor received effects of £471.15s. 2d.
Now wealthy, over 40 years old Eleanor married in the 3rd quarter of 1922 to Frederick Hugh Collingridge in Sussex.
Military History
James Thomas Crockatt Murray was the part of the 1st Battalion The Black Watch (Royal Highlanders).
'He was gazetted second lieutenant on 21st of October, 1893; first lieutenant on 1st April, 1896; captain on 16th February, 1901 and Major on 25th February, 1911. He was adjutant of the Territorial Force from 23rd January, 1910, to 15th February, 1911. He took part in the operations in the Orange River Colony from December, 1901, to May, 1902, and received the Queen's Medal with five clasps. He was also engaged in operations on the North-West Frontier of India in 1908, and received a medal with clasp.' (19 Oct 1914 the Dundee Evening Telegraph, Scotland)
On the 14th of August 1914 the 1st Battalion the Black Watch landed at Le Havre in France.
In October 1914 Major James Thomas Crockatt Murray was mentioned in dispatches. (19 Oct 1914 the Dundee Evening Telegraph, Scotland)
Major Murray died of wounds in France on the 16th of February 1915. He was 42 years old.
'He was well known in Dorking, where his mother resided in Harrow-road West, until her decease a few months ago. Major Murray was wounded in the head in the early stages of the war by shrapnel, and was invalided home. He paid a short visit to Dorking, and then, we believe proceeded to Scotland, where he rendered good service in training Kitchener's Army. He subsequently applied to be again sent to the Front and his death is now recorded.' (27 Feb 1915 the Dorking and Leatherhead Advertiser)
'Reference to Major Murray's death was made at St. Paul's church on Sunday evening by the Rev. J. Blennerhassett West. Major Murray, he said, was one of their parishioners, a seat holder and regular worshipper at St. Paul's when he was home at Dorking. (27 Feb 1915 the Dorking and Leatherhead Advertiser)
Major Murray is buried at Lillers Communal Cemetery Extension in France. His grave reference is C.2. Lillers was used for billets and headquarters offices from August 1914.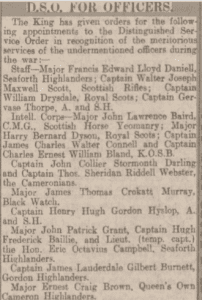 The King awarded Major Murray a Distinguished Service Order (D.S.O.) medal given to officers for their meritorious or distinguished service during the WW1. (25 Mar 1915 the Dundee Courier, Scotland)

Major Murray was also awarded the British, Victory and the 1914 Star medals.

Probate which took place on the 31st of Mar 1915 made the Major's sister Eleanor a very wealthy woman. She received effects of £6.653, 12s.

Eleanor also received soldier's effects of £6, 6s in 1916 and a further £60 on the 26th of August 1919.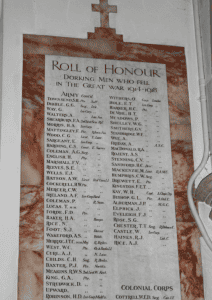 Major Murray is engraved on the South Street Memorial in Dorking and in the St Martin's Church in Dorking.
His headstone at Lillers Cemetery chosen by his sister reads: 'From his Little Lassie – I Will Give Thee – the Crown of Life'.
Regiment                     1st Battalion, Royal Highlanders
Date of Death              16th February 1915
Place of Death             France
Cause of Death           Accidentally Killed two days before Distinguished Service Order was gazetted.
Age                              41
Cemetery                    Lillers Communal Cemetery Extension