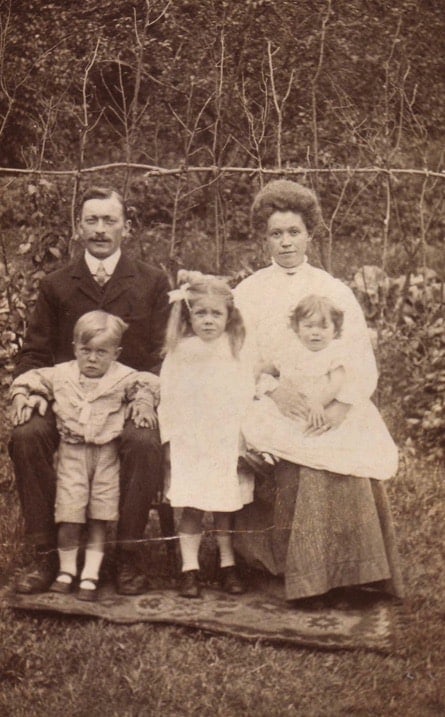 Thank you to Patricia Brazier for the following research.
George was baptised at the Parish church of Coldharbour on the 25th January 1885. His father is George, a Farmer and Jane Elizabeth is his mother.
In the 1881 census George's parents are living at Minwick Wood Farm in Capel. George has three older sisters Harriet, Emily and Louisa.
In the 1891 census George is still living with his family at Minwick Farm near Capel.
The 1901 census finds the family living at 3 Bridge Cottages in Rustington, Sussex. George's father is now a Cattleman on a farm. George's older sister Harriet has married James Brown and moved back to Surrey.
George married Fanny Parsons in the June quarter of 1906 and in the 1911 census he is living at Bridge Cottages with Fanny and their three children, Bessie aged 4, George aged 3 and Rose 11 months. George's parents are also living at Bridge Cottages.
Before he enlisted, George was employed as a Gardener at Ham Manor; he was also one of the best bowlers in the Angmering cricket team.
George Died on 15th March 1917. At the time his Battalion was fighting in Northern France near Le Quesnoy. The war diaries note that on 14th March they were subjected to a heavy artillery barrage. Casualties were high, with 3 killed and 6 wounded. He is buried in Bethune Town Cemetery.
George is remembered on both the Rustington and Angmering Memorials. Fanny his wife, remarried and then later died in Worthing in 1973.
Born                            Coldharbour, Surrey
Son of                         George and Jane Elizabeth Weller
Husband of                 Fanny Parsons
Regiment                     1st Battalion, East Surrey Regiment
Number                       25759
Former Regiment          6502. Royal Sussex Regiment
Date of Death              15th March 1917
Place of Death             Le Quesnoy, Northern France
Cause of Death            Killed in Action
Age                              32
Cemetery                     Bethune Town Cemetery, France