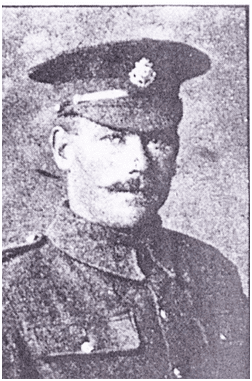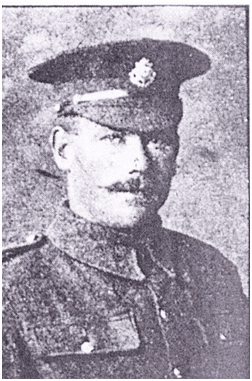 Thank you to Jane Anthony for the following research.
George William Miles, born in 1884, was the oldest child and only son of Fanny Miles. Fanny was widowed at a young age and was left to bring up her three children single handedly. George worked at the lime works in Betchworth but at the time he enlisted in the 9th Battalion of the East Surrey Regiment, he gave his occupation as being a gardener.
The 9th battalion was formed as a service battalion of the new Army in August 1914 and George enlisted in the following month. Along with other service battalions of the East Surrey Regiment it was amalgamated into the First Battalion during the war. George was discharged from the army as being no longer physically fit on 18 March 1916. There is no record of where, when or how he became sufficiently unfit, however he was given a very good character record when discharged from the army. He died at home on 29 December 1916 and was buried at the Nunhead Cemetery in South East London. This is one of the large Victorian Cemeteries and has a number of graves from the First World War, as well a wall plaques commemorating the dead buried there.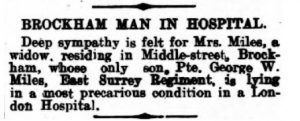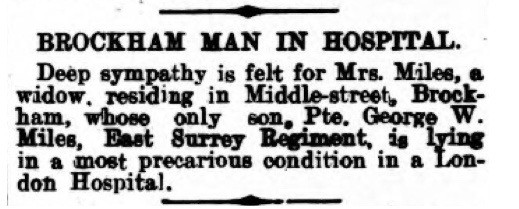 Son of                        Fanny Miles of 2 Middle Street, Brockham, Betchworth, Surrey
Regiment                    9th Battalion, East Surrey Regiment
Number                      1788
Date of Death              29th December 1916
Place of Death             Home
Age                              32
Cemetery                     Nunhead (All Saints) Cemetery, London