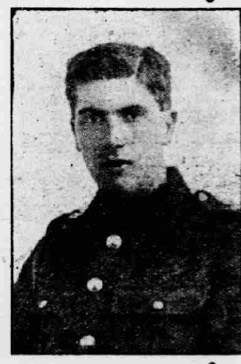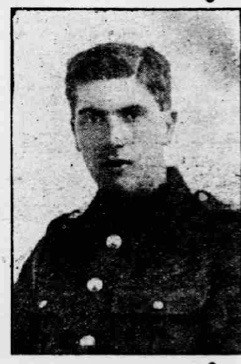 Thank you to Patricia Brazier for the following research.
Henry was born in Brockham in 1893; his parents are Charles and Eliza.
In the 1891 census, before Henry was born, his family are living in Jubilee Cottages in Brockham. Charles; his father; is a gardener and Henry has three older siblings, Florence aged 9, Walter aged 5 and Amy Louisa aged 3. Also living with them are James Percud, Eliza's father and William Percud, Eliza's brother.
When the 1901 census was taken the family is living at Coleshill Farm in Brockham. Charles is still a gardener, Florence and Amy are still at home, Walter has left and is working as a Drapers Assistant in Croydon. Henry is 8 and at school. Henry now has a younger brother Frederick John who is 5 years old. Also living with them are Eliza's father and brother and a boarder Thomas Giles.
In the 1911 census the family are living in Root Hill in Brockham. Henry is now 18 and working as a gardener with his father. Florence, Amy and Frederick are still living at home.
On the 22nd July 1915 Henry's younger brother Frederick was killed in France whilst serving with the Queen's Royal West Surrey.
In May 1916 Henry joined the Household Battalion which was formed from the Life Guards and the Royal Horse Guards and after training arrived in France in November.  In January 1917 Henry and five comrades were in charge of a Lewis gun, they were buried up to their shoulders in a shell hole for eight hours before being rescued. Four of his comrades died.  Henry survived, but suffered from Trench fever. He spent time in four hospitals in France, before eventually arriving back in England in March where he was treated in Wandsworth Hospital. He then had ten days leaved at home in April, and returned to France in May.
The Surrey Mirror of 12th July 1917 reported his death noting that he was killed by a shell bursting in the trench he was occupying, on 23rd June 1917. He was killed instantaneously. The article also says:-
"Trooper Parsons was a young man of great promise, and was the right-hand of his father, who was in the employ of Messrs. Cheal and son the eminent landscape Gardeners. The sons of Mr and Mrs Parsons are fine specimens of English manhood. Trooper Parsons was 6th 5 inches in height, his younger brother Fred Parsons 6 feet 6 inches and an elder Brother Walter Parsons, now living in Australia was 6 feet 4 inches. Since the beginning of the war 19 young men connected with Brockham have given their lives for King and country."
Henry is buried in Brown's Copse Cemetery, Roeux. This cemetery is 8 Kilometres east of Arras. His parents requested that "Peace, Perfect Peace" be put on his headstone. Henry's war gratuity of £7.55 Shillings was sent to his father, along with his medals and plaque.
Henry's sister Florence married Ernest Bettesworth in 1911. She died in 1918. Amy Louisa married Alec McClennan – Bond also in 1911.
Charles died in 1929 and Eliza died in 1945.
| | | |
| --- | --- | --- |
| Born | | Betchworth, Surrey |
| Lived | | Betchworth, Surrey |
| | | |
| Son of | | Charles and Eliza Parsons of Bushberry, Brockham |
| | | |
| Enlisted | | Pangbourne, Berkshire |
| | | |
| Regiment | | Household Battalion |
| Number | | 1082 |
| | | |
| Date of Death | | 23rd June 1917 |
| Place of Death | | France |
| Cause of Death | | Killed in action |
| | | |
| Age | | 24 |
| | | |
| Cemetery | | Brown's Copse Cemetery, Roeux, Pas de Calais |