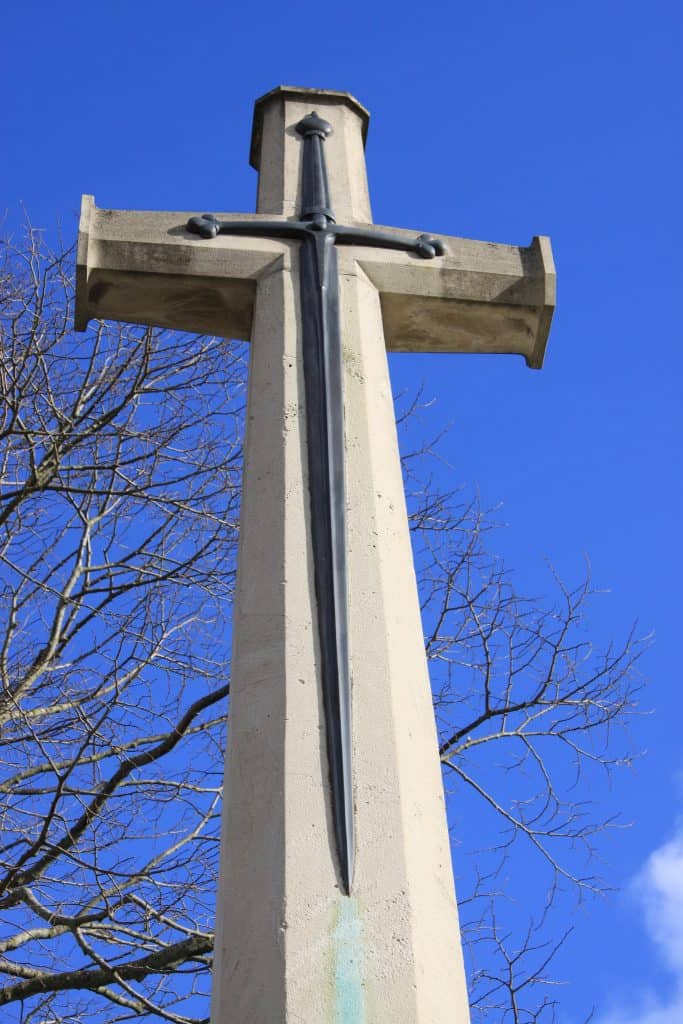 Essex Farm was the location of an Advanced Dressing Station (ADS) during the First World War.
The concrete buildings used by the dressing stations can still be seen in the cemetery today. A project to restore the surviving bunkers at the dressing stations was carried out by the town of Ypres. The bunkers represent the largest number still visible and located together in the Ypres Salient area.
The land south of Essex Farm was used as a dressing station cemetery from April 1915 to August 1917. The burials were made without definite plan and some of the divisions which occupied this sector may be traced in almost every part of the cemetery, but the 49th (West Riding) Division buried their dead of 1915 in Plot I, and the 38th (Welsh) Division used Plot III in the autumn of 1916.
It was here that Lieutenant Colonel John McCrae wrote the poem In Flanders Fields in May 1915. Born in Ontario in 1872, McCrae was a physician with the Canadian Army Medical Corps during the Second Battle of Ypres. It was written at his dressing station. He died on 28 January 1918, of pneumonia and a monument in the cemetery commemorates the poem. He is buried in Wimereux Communal Cemetery.
One of the youngest fatalities in the British Army in the First World War, Rifleman Valentine Joe Strudwick of the 8th Battalion Rifle Brigade who died on 14 January 1916, aged 15, is buried in Plot I, Row U Grave 8.
© CWGC
14th January 1916