As the Museum is closed at the moment – there are no Family Activities taking place.
However – museum volunteer, Robin Cooper, has created this brilliant paper model of The Mayflower for you to print out and create at home.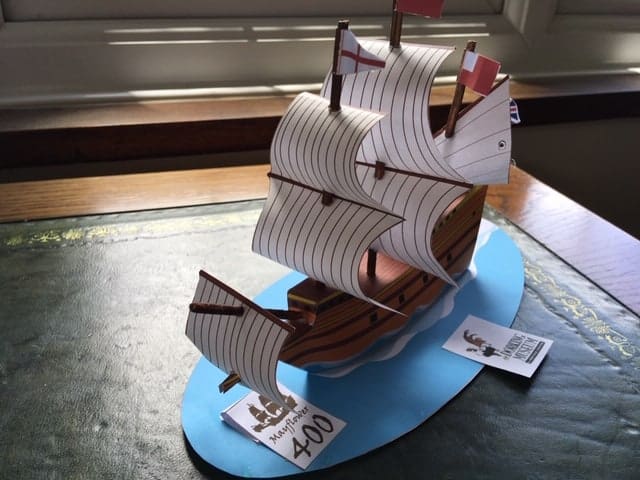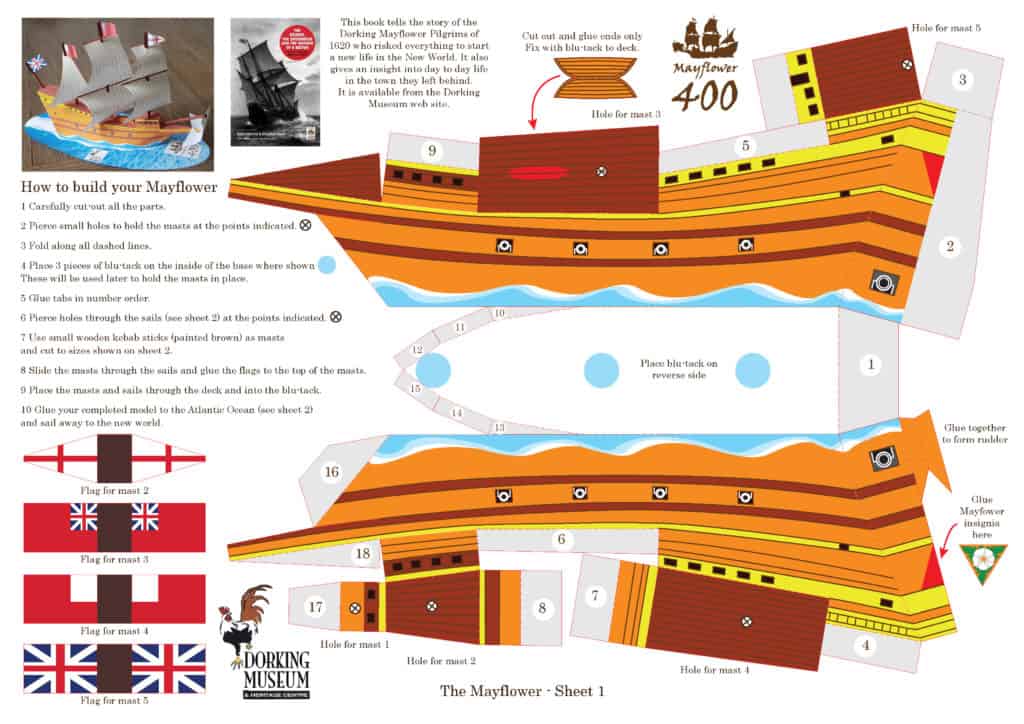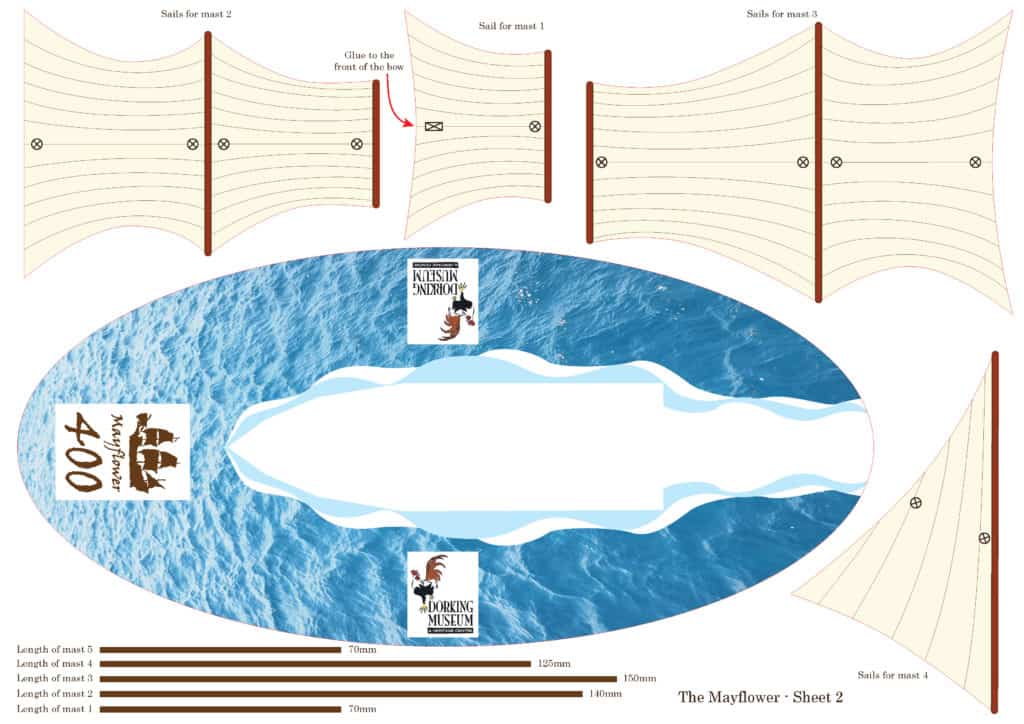 Click here to download as a PDF
Please sign up to our mailing list to keep up to date with our family activity days. "We came back to the museum because my children like the dressing up. My son was fascinated by the old bike." Emma "As a History Graduate, it's very interesting and brings back memories." Emma "I liked drawing and making things." Joscelyn aged 5 "It's the best place ever! Can we come every week?" Ollie aged 6 "A really nice family day out" Kelly
We ask parents to stay with your children whilst you discover fascinating things in the Museum or learn something new about our town.
" I like dressing up." Jessica aged 4 "I like the dinosaurs." Henry aged 2 "I like the dinosaurs and the fossils." Sam aged 6