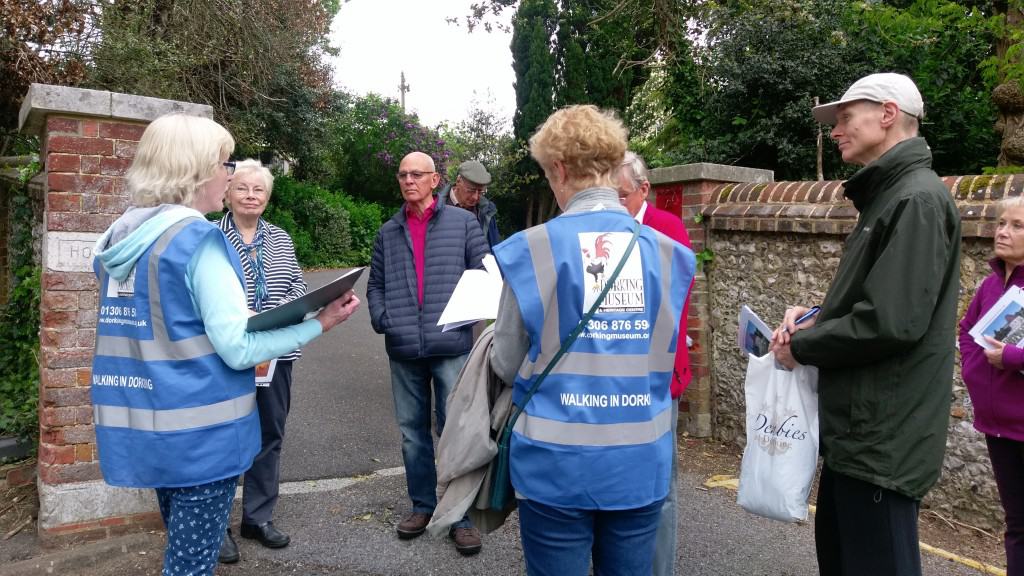 Group Tours (minimum group size of 10) are available on any date to suit you, please fill in the group booking form and one of our walks team will be in touch.
Highlights of Dorking
Time 90 minutes. Easy walking, but with one hill.
The walk takes in
West Street and the Mullins House
The Kings Head Court (featured in the Pickwick Papers)
North Street Cottages
St Martins Church
The High Street and the White Horse,
Wathen Road, (Laurence Olivier's birthplace)
The Cubitt Memorial and Dorking Halls (Vaughan Williams statue)
The Cotmandene (site of one of the earliest images of cricket being played),
Rose Hill
Back to the Museum, either via the War memorial or Pump Corner.
Words and Music
Time 90 minutes. Easy walking.
Writers and Musicians tour featuring the Dorking connections of
Charles Dickens
Daniel Defoe
Henry Longfellow
William Mullins
Jane Austen
Sir George Chesney and the Battle of Dorking
Laurence Olivier
Ralph Vaughan Williams
Charles Darwin and Alfred Russel Wallace.
Pubs of Dorking
Time 90 minutes. Easy walking.
To complement our recent exhibition "Time Gentlemen, Please" we offer a walk around the pubs of Dorking, many remain, some are long gone.
We also offer a walk especially for children – please contact us for more details and how we can tailor that tour to your group.
Walks are available for groups of 10 at a cost of £4.00 per person, which we will invoice you for, once the walk is organised. If you would like to book a walk,
please fill in the form 
and we will be in touch with you to organise the perfect walk for your group.