Thank you to Karen Wilson from Betchworth Village Archives for allowing us to publish her research.
John William Clark Jones was born in 1888 in Surbiton which was then in Surrey. His father, John Clark Jones was a dairy- man which was not an unlikely occupation at that time when it was essentially a rural area. His parents were living with John William's grandparents in Brown's Road; there were eight people in the house altogether – a tight squeeze in a small cottage. John's grandfather William was also a dairyman at that time.
By 1911 the family, with the addition of two daughters, Mary and Emily, were tenant farmers at Woodstock Farm in Gadbrook Road. At the time of the 1911 census, John William was 23 and was described as 'Farmer's son working on farm', Mary was 'Farmer's daughter dairy work' and Emily was 'Farmer's daughter housework'. Also living with them was John William's cousin Frank Clark Jones. He was two years younger than John William and was described as being an 'Engineer Motor', an unusual occupation at the time in a rural community. In that same year the village celebrated the coronation of George V and held a Sports Day event as part of the celebrations. John William took part in the tug-of-war, possibly in the same team as Percy Hawkins.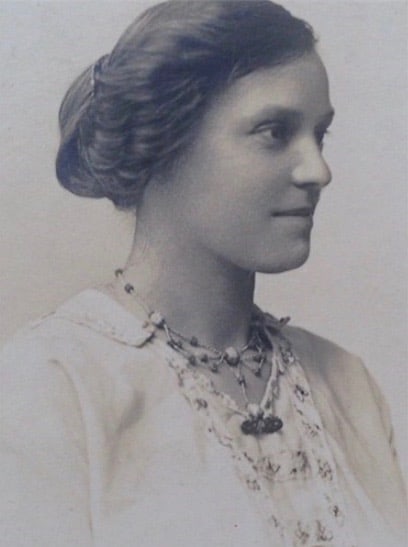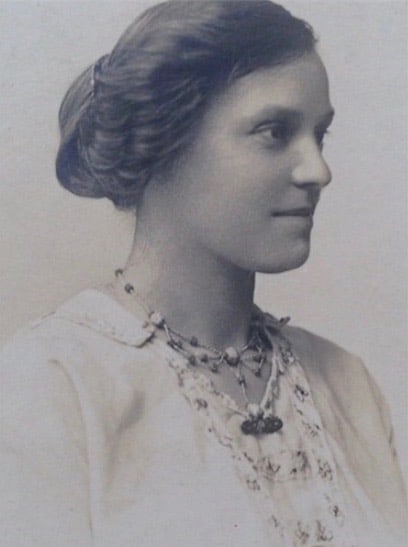 1917 was a significant time for John William; he married Blanche Deverill and in June he enlisted in the Royal Garrison Artillery. Sadly it was also the year in which he died. On December 6th 1917, John William Clark Jones died of wounds that he had received on December 4th. He was buried in the Dozinghem Military Cemetery, near Poperinge in Belgium.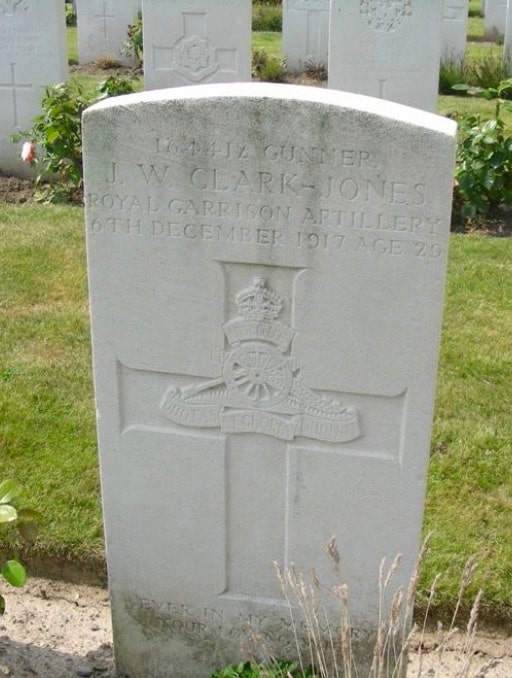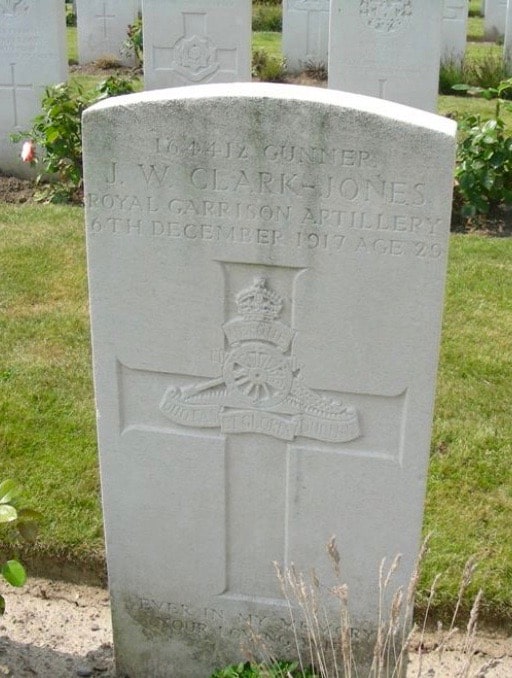 His wife Blanche chose the following inscription for his headstone: 'Ever in my memory Your loving wife'.
An account in the December 22nd edition of the Dorking and Leatherhead Advertiser reads:
'ANOTHER BETCHWORTH GUNNER KILLED
Mr. and Mrs. J. Jones of Woodstock Farm, Gadbrook, Betchworth, have received news that their only son, Gunner John Jones, R.G.A., who was most severely wounded on the 4th inst., died on the 6th. The first intimation was in a letter from a comrade to Gunner Jones' sister, saying he was wounded and in hospital. A day or two later the deceased soldier's wife, to whom he was married a few months ago, and who resides at Merstham, was advised by the matron of the hospital of his death.'
Born                            Surbiton, Surrey
Lived                           Betchworth, Surrey
Son of                         John Clark Jones
Husband of                 Blanche Deverill
Regiment                     Royal Garrison Artillery
Date of Death               6th December 1917
Place of Death              Belgium
Cause of Death            Died of wounds
Age                              29
Cemetery                     Dozinghem Military Cemetery, Belgium