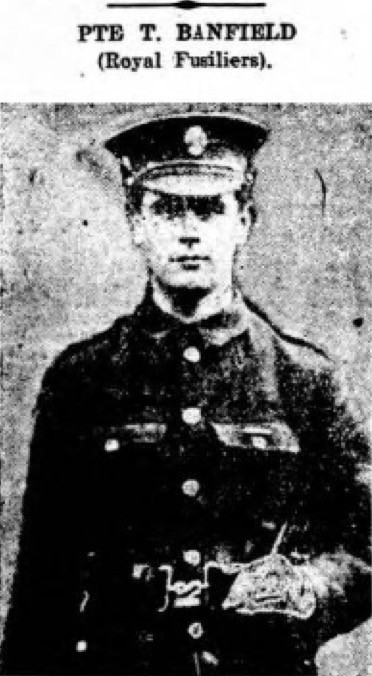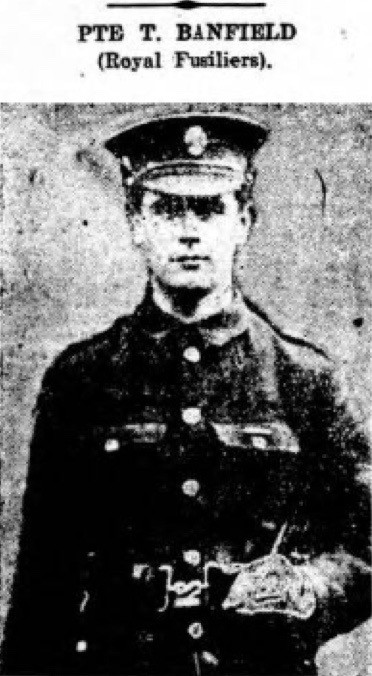 Thank you to the Friends of St. Margaret for allowing us to reproduce their research.
Thomas Banfield was one of the eight children of George and Ellen Banfield. He had been born in 1897 at Holbrooks in Weare Street where his father was a stockman. By 1914, the family had moved to Lime Tree Cottages on Ockley Green.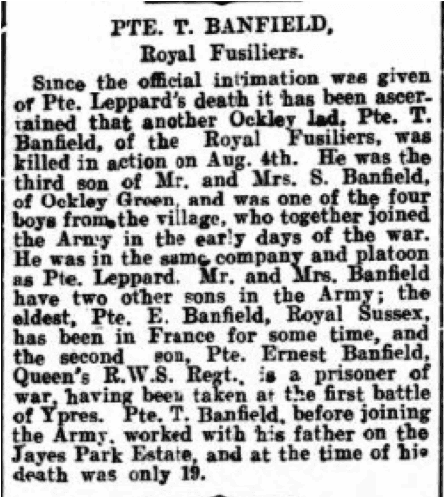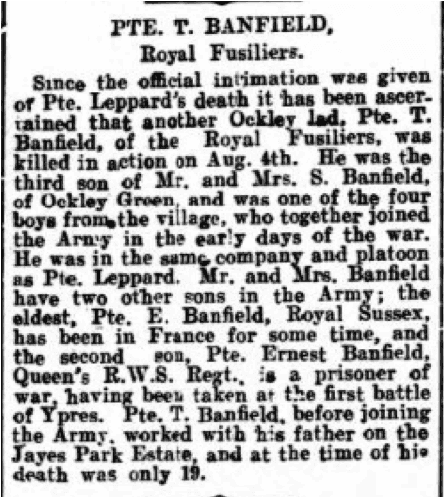 In January 1915, Thomas Banfield enlisted in the Royal Fusiliers at Horsham along other Ockley friends and was placed in the same platoon as Philip Leppard. They were sent to France in November 1915 and spent the winter in the trenches on the Western Front. In July 1916 their battalion was moved to the Somme sector and took part in the action on Delville Wood. Thomas Banfield was killed on 4th August, the day the battalion was withdrawn from the area after suffering appalling casualties. His friend Philip Leppard had been killed the previous week.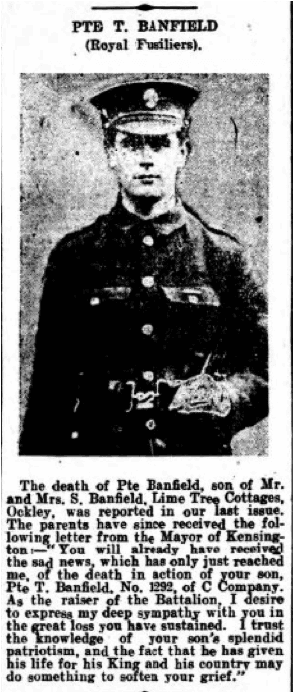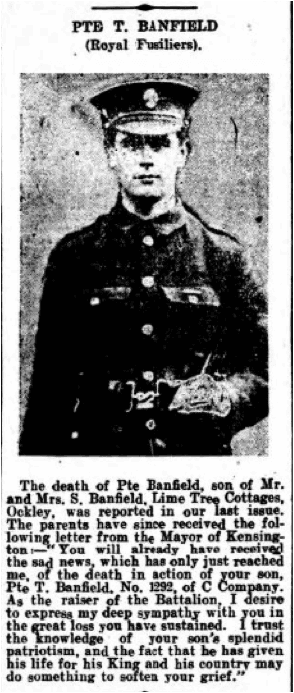 Born                            Ockley, Dorking
Lived                           Ockley, Dorking
Son of                         George and Ellen Banfield
Enlisted                       Horsham, West Sussex
Regiment                     22nd Battalion. City of London Regiment. Royal Fusiliers
Number                       1292
Date of Death              4th August 1916
Place of Death             Delville Wood. Somme
Cause of Death           Killed in Action
Age                              19
Memorial                     Thiepval Memorial. Pier and Face 8C, 9A and 16A
For more information on Thomas Banfield, please e mail the secretary@friendsofstmargarets.org.uk