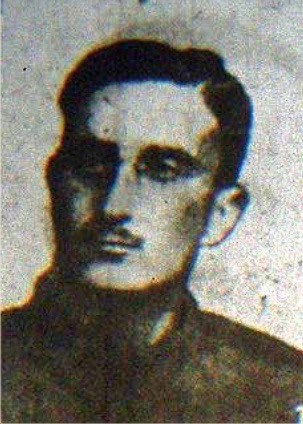 Thank you to Mickleham and Westhumble Local History Group for allowing Dorking Museum to publish their research. Thank you to Jane Anthony from Dorking Museum for additional research.
Frederick Field was born in Hounslow Middlesex in 1890. His father, Frederick (1855-1932)  was a gardener and his mother, Letitia Ann (nee Still, 1851-1940) was a washing servant. They married in Sevenoaks, Kent in 1889. Frederick had one sister, Francis Harriet (1892-1992).
In 1891 Frederick and Letitia were living with their eight-month-old baby Frederick in Bath Road, Heston, Hounslow.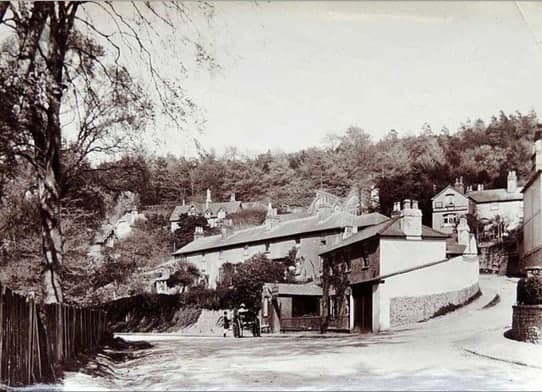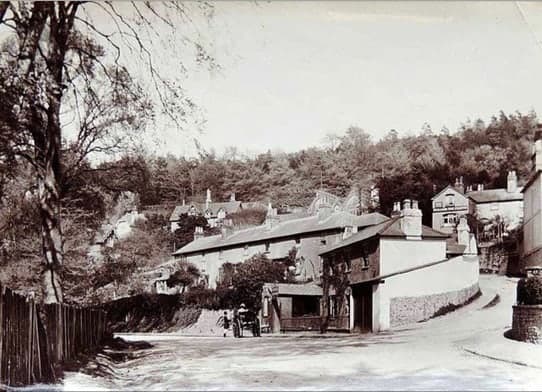 They moved to Mickleham about 1901, now also with their daughter Frances, where they lived at Laundry Cottage, 6 Elm Cottages. Elm Cottages were known as Praed's Cottages after the wealthy Mackworth Praed family of Mickleham Downs who owned them. During the time the Field family lived in Mickleham, Robert Mackworth Praed was Lord of the Manor of Mickleham.
According to the Mickleham School Logbook on 17th April 1905 Frederick went to Dorking for Confirmation, and on 2nd August 1905 he left school. He was described as a 'good and diligent scholar'.
By 1915, Frederick's parents moved to Arthur's Bridge Road, Horsell near Woking, with Frances, who continued to live in the house with her husband Ernest Vidler after the death of her parents. The Commonwealth War Grave Commission entry for Frederick Richard lists the name of the house as 'Mickleham', presumably chosen by his parents to remember their time at Laundry Cottage. Frances was worked as a teacher.
Before enlisting in 1915, Frederick worked as a Millers clerk.
Frederick enlisted in 1st/13th Battalion of the London (Princess Louise's) Regiment. The regimental headquarters were in Iveagh Gardens Kensington, and most of the recruits were drawn from that area.
In June 1916 the battalion was mobilised for war, landing at Le Havre before being sent into the line in the Vimy sector. In November the battalion was deployed to Salonika and then sent to Alexandria in July 1917 as part of the Egyptian Expeditionary Force in the Palestine Campaign.
Corporal Field died on 8th December 1917 during the capture of Jerusalem, the day before the city surrendered.
The action on that day was as follows: Ottoman artillery began firing on a road junction, which Mott's Detachment had to negotiate. Unable to advance or retaliate against the accurate shell fire from an Ottoman battery near Bethlehem, the detachment waited. At around noon, Chetwode, the corps' commander, ordered the detachment to get moving. Mott finally attacked his main objective at Beit Jala at 16:00, but the Ottoman Army had already retired. It was not until the evening that they continued their advance to find the way completely clear of Ottoman defenders. At the crucial moment, Mott's Detachment was unable to cover the southern flank of the 60th (London) Division, forcing the Londoners to pause during daylight, as enfilading fire would have made any advance extremely costly. Three days later General Allenby entered Jerusalem on, foot. Lloyd George described the capture of the city as an early Christmas Present.
Frederick Field was aged 27 at the time of his death and was buried in Jerusalem Cemetery. He is commemorated on the Jerusalem Memorial and also on the Horsell Village War Memorial in Surrey.
Born                           Hounslow, Middlesex
Lived                          Byttom Hill, Mickleham, Surrey
Son of                         Frederick and Letitia Ann Field
Regiment                    13th Kensington Battalion, London Regiment
Number                      492653
Date of Death              8th February 1917
Place of Death             Jerusalem, Palestine
Cause of Death           Killed in Action
Age                              27
Cemetery                     Jerusalem Cemetery
Dorking Museum is very grateful to the following members of Mickleham and Westhumble Local History Society for allowing the Museum to publish their research on the WW1 project; Paul Brown; Roger Davis; Caroline Freuler; Judy Kinloch; Judith Long; Phil Randles; Veronica Randles; Sue Tatham and Fiona Taylor. Thank you also to Ben Tatham and Andrew Tatham.