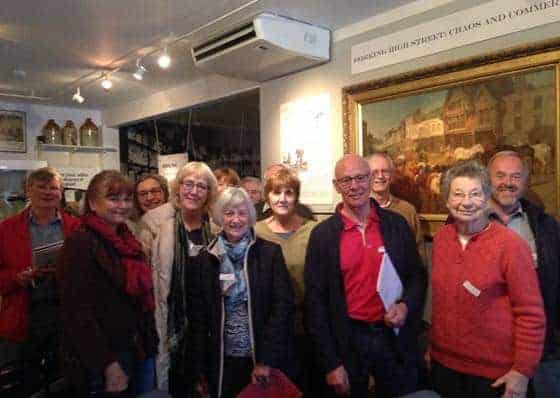 Do you want to help celebrate, promote and preserve the unique identify of Dorking and its surrounding area? Would you like to be part of a vibrant community-run project to bringing local history to life?
If you could spare anything from one hour a week – we can find something for you to do.
Visitor Assistants
to greet and welcome visitors
to collect information from visitors for marketing purposes
to answer queries from visitors or telephone queries and pass on to the relevant team member
to keep an eye on the security of the museum and its objects
to keep the museum generally tidy and to ensure health and safety
to hand out guides, children's quizzes, large print book where needed.
to sell items from the shop
to generally assist in making visitors' experience a good one
To apply – please fill in our online form.