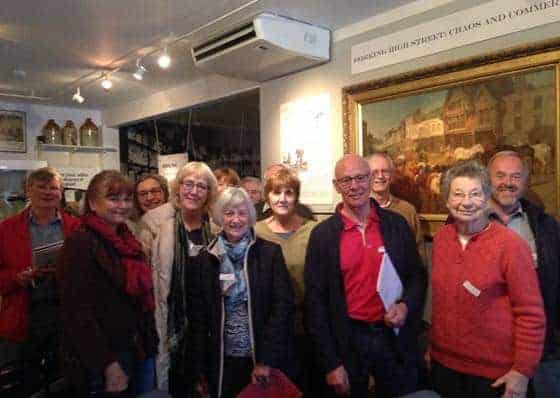 Visitor Assistants
to greet and welcome visitors
to collect information from visitors for marketing purposes
to answer queries from visitors or telephone queries and pass on to the relevant team member
to keep an eye on the security of the museum and its objects
to keep the museum generally tidy and to ensure health and safety
to hand out guides, children's quizzes, large print book where needed.
to sell items from the shop
to generally assist in making visitors' experience a good one
To apply – please fill in our online form.
Visitor Assistant Manager for Dorking Museum
A manager is needed to co-ordinate all the activities of the Visitor Assistants (VAs) at Dorking Museum. We need someone with experience of dealing with teams of people, who would enjoy the challenge of this vital role. The person would be responsible for about 40 volunteers, their Induction training, their ongoing development and the vital interaction between other areas of the museum. We are looking for someone with a passion for good customer service who is computer literate and who can also lead the recruitment of volunteers.
The role is voluntary, part-time and full training will be given. The museum is open 10 – 4 on Thursday to Saturday.