Thank you to Hannah Foulsham for the following research.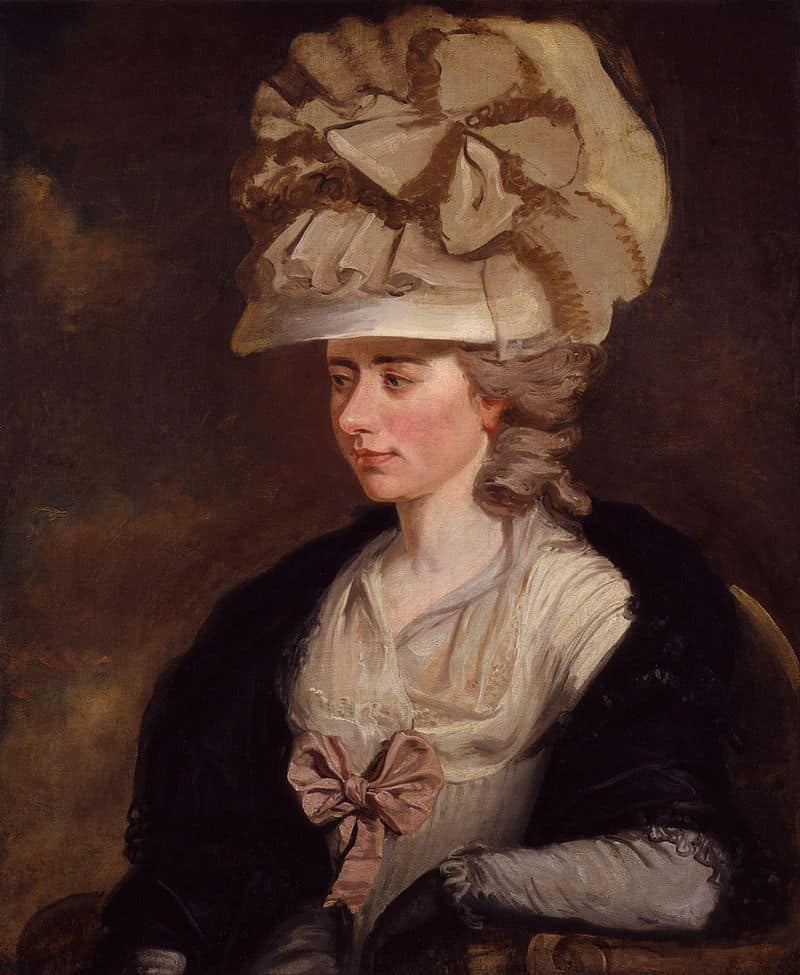 Fanny Burney – Camilla Cottage, Mickleham
Author Frances (Fanny) Burney (1752-1840) visited Mickleham frequently after her sister moved there in 1784, staying in places such as Juniper Hall, near Dorking. After meeting General Alexandre D'Arblay locally the pair married in 1793 at Mickleham church, and lived in the area for 4 years, building Camilla Cottage.
By the time Frances (Fanny) Burney came to Mickleham she was a recognised and celebrated novelist and part of the fashionable literary society of the time. She had originally published her debut novel Evelina anonymously in 1778, but following the critical success it received her identity was quickly revealed.
Fanny Burney by Edward Francisco Burney. oil on canvas, circa 1784-1785. NPG 2634. © National Portrait Gallery, London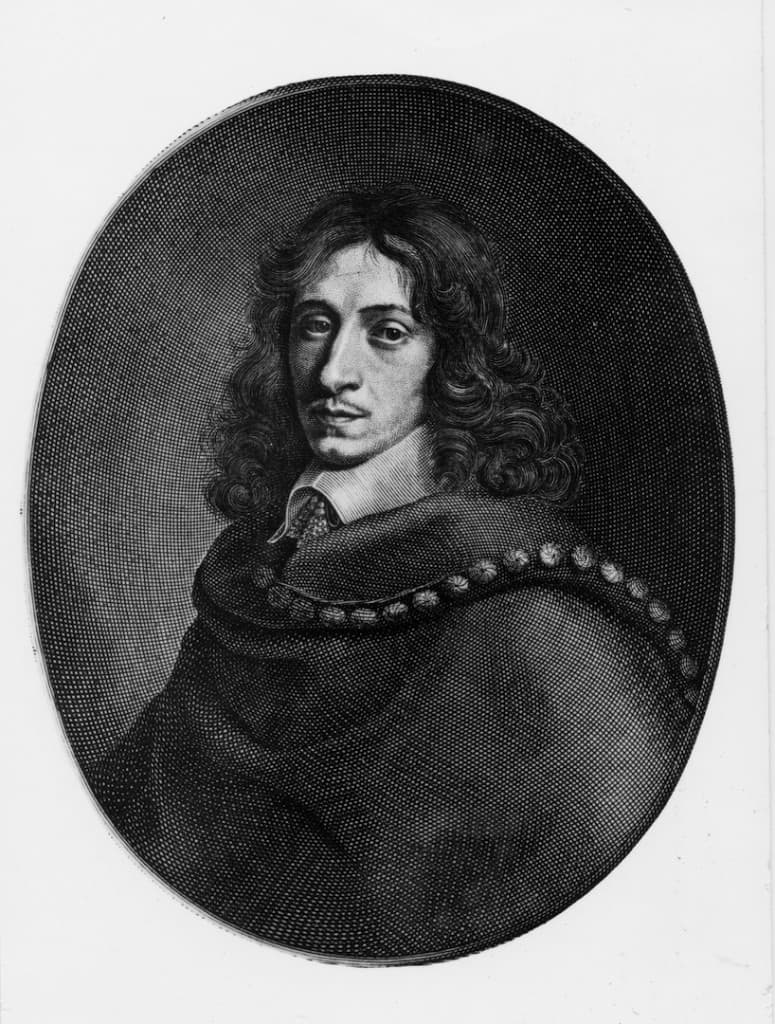 John Evelyn – Wotton House
Diarist John Evelyn (1620-1706) was born in Wotton House and later inherited it from his brother in 1699. He began the process of planting thousands of trees at and around Wotton, as well as introducing Italian Renaissance influences into his redesigns of the gardens there.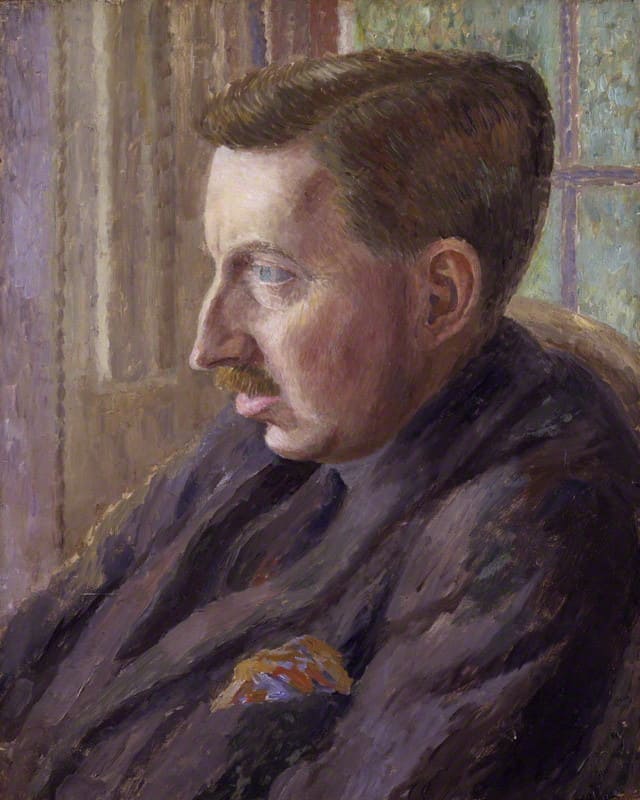 E. M. Forster – West Hackhurst, Abinger
Novelist E.M. Forster (1979-1970) lived in West Hackhurst in Abinger from 1924 until 1946, taking inspiration from local places such as Holmbury St Mary for his novels. He defended local woodland from destruction, and in 1950 became president of Dorking and Leith Hill Preservation Society, which is still active today.
E. M. Forster by Dora Carrington, oil on canvas, 1920. NPG 4698. © National Portrait Gallery, London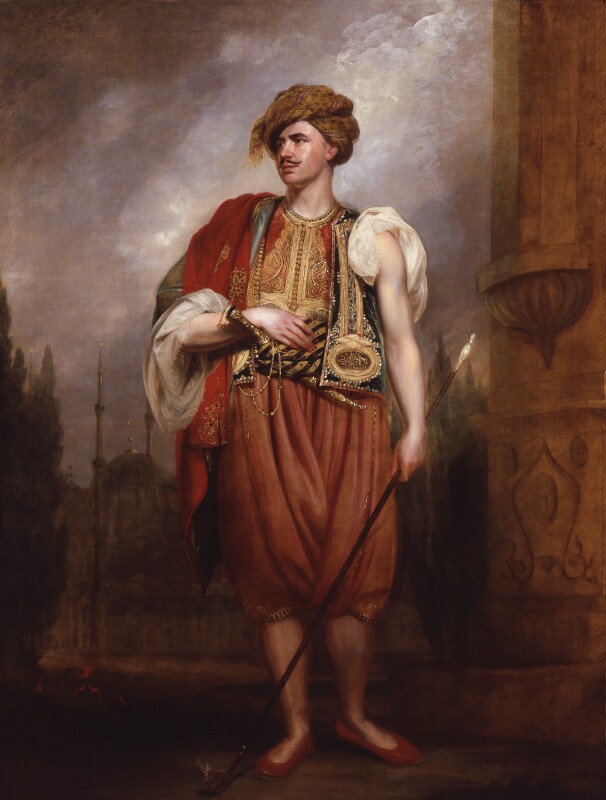 Thomas Hope – Deepdene
In 1808, artist and author Thomas Hope (1769-1831) bought the Deepdene to showcase his art collections and to apply his Italianate and classical styles to an English house. Indeed, it soon became well known as a place frequented by men of letters and people of fashion.
The same year as his purchase of the Deepdene, Hope published a volume named Household Furniture and Interior Decoration, which included sketches of his furniture and became remarkably influential to interior design at the time. The same penchant for foreign styles that is evident in his designs at Deepdene can be seen in his highly acclaimed novel Anastasius (1819), which explored the life within the Ottoman Empire as well as revealing details of Islamic culture that were previously uncommon knowledge in England.
Thomas Hope by Sir William Beechey oil on canvas, 1798 NPG 4574. © National Portrait Gallery, London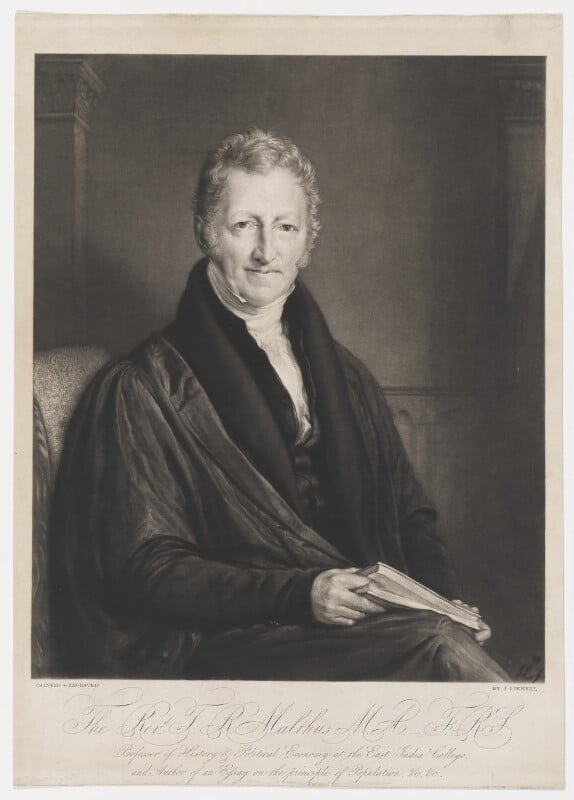 Thomas Malthus – The Rookery, Westcott
Essayist and economist Thomas Malthus (1766-1834) was born in Westcott at the Rookery. Although he lived in the area only in his childhood, his theories were later used in the Dorking area in 1832 when the Dorking Emigration scheme shipped off 72 people off to Canada to find new work.
Thomas Robert Malthus by John Linnell mezzotint, published 1 January 1834 (1833) NPG D38173. © National Portrait Gallery, London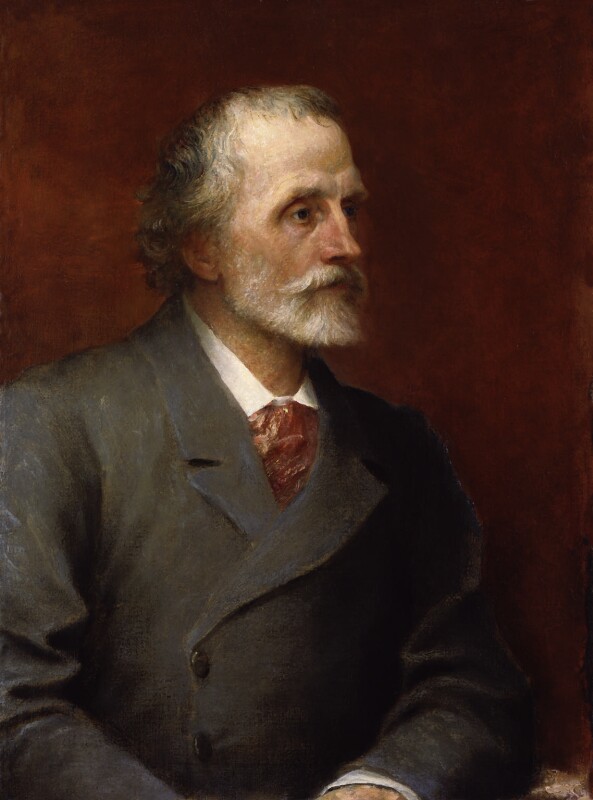 George Meredith – Flint Cottage, Box Hill
Poet and novelist George Meredith (1828-1909) married a girl from Mickleham in 1864 and lived at Flint Cottage on Box Hill until his death, when he was buried in Dorking cemetery. During his lifetime he supported Leith Hill and District Women's Suffrage Society and celebrated the local landscape through literature.
George Meredith by George Frederic Watts, oil on canvas, 1893, NPG 1543. © National Portrait Gallery, London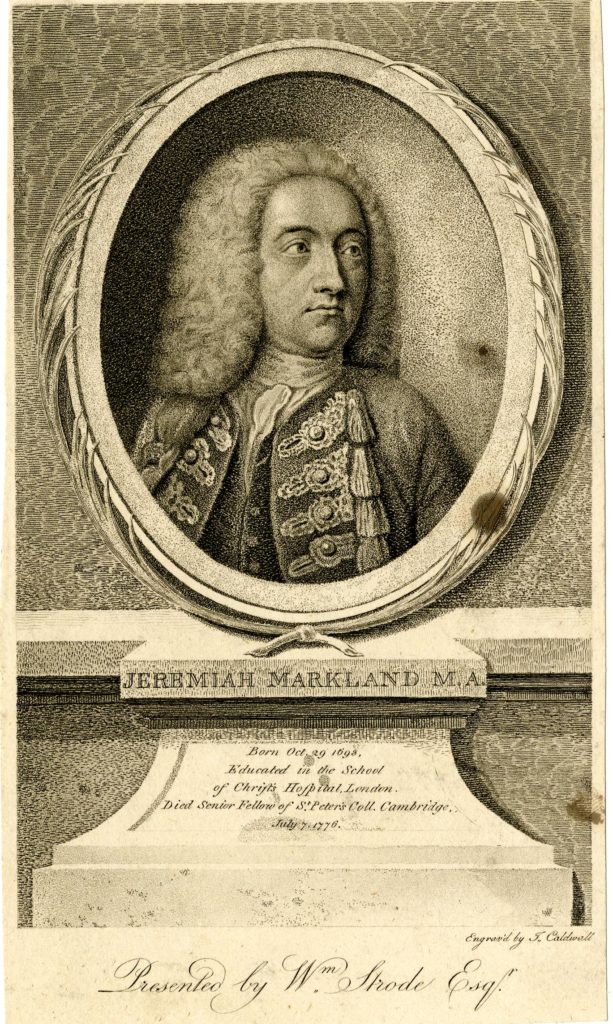 Jeremiah Markland – Milton Court
Writer Jeremiah Markland (1693 – 1776) was born in Childwall, Lancashire. He was educated at Christ's Hospital, Sussex and at Peterhouse, Cambridge.
His most important works are Epistola critica (1723), the Sylvae of Statius (1728), notes to the editions of Lysias by Taylor, of Maximus of Tyre by Davies, of Euripides' Hippolytus by Musgrave, editions of Euripides' Supplices, Iphigenia in Tauride and in Aulide (ed. T. Gaisford, 1811); and Remarks on the Epistles of Cicero to Brutus (1745)See J. Nichols's Literary Anecdotes (1812), iv. 272; also biography by F. A. Wolf, Literarische Analekten, ii. 370 (1818).
In 1752 he moved to Milton Court, near Dorking, Surrey, and remained there, living in great privacy, to the end of his days. He is buried in St. Martin's Churchyard.
A plaque commemorating his life is in St. Martin's Church, Dorking.
Jeremiah Markland by James Caldwell, 1812-1815, K,67.298 © British Museum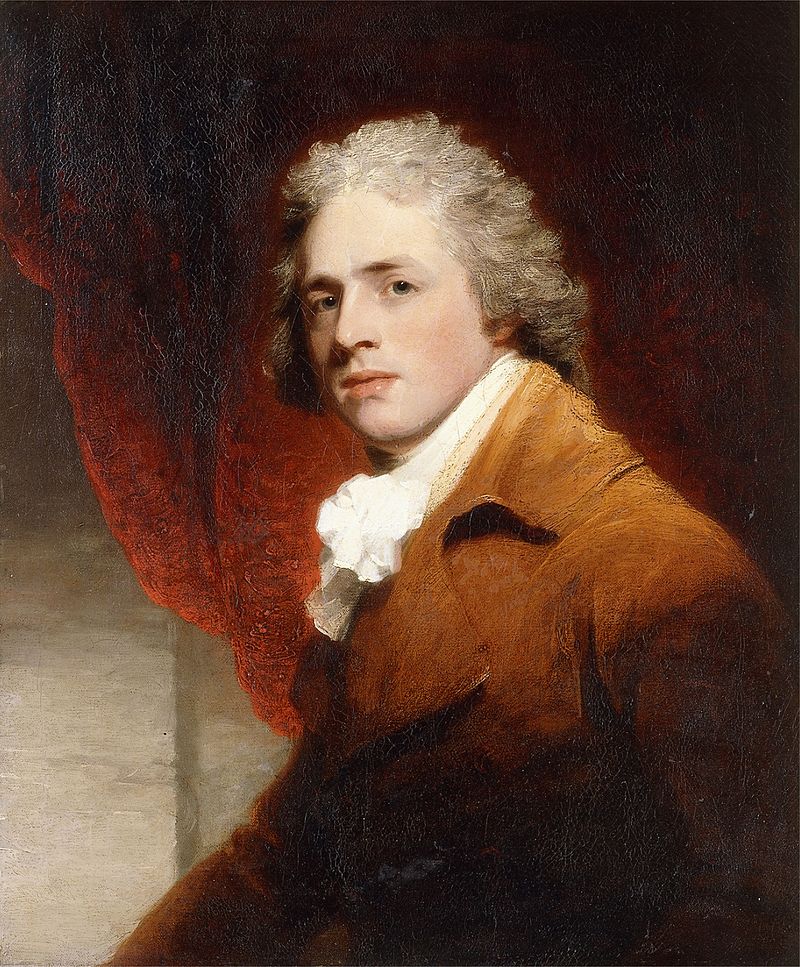 Richard Sheridan – Polesden Lacey
Dramatist and politician Richard Sheridan (1751-1816) lived in Polesden Lacey between 1797 and 1816. He enjoyed his time at the house, landscaping the gardens and extending the Long Walk from 900 to 1,300 feet. His treatment of cottagers was fair during land enclosure and he was popular with his tenants.
Richard Sheridan by John Hoppner – The Bridgeman Art Library, Object 824225. © National Portrait Gallery, London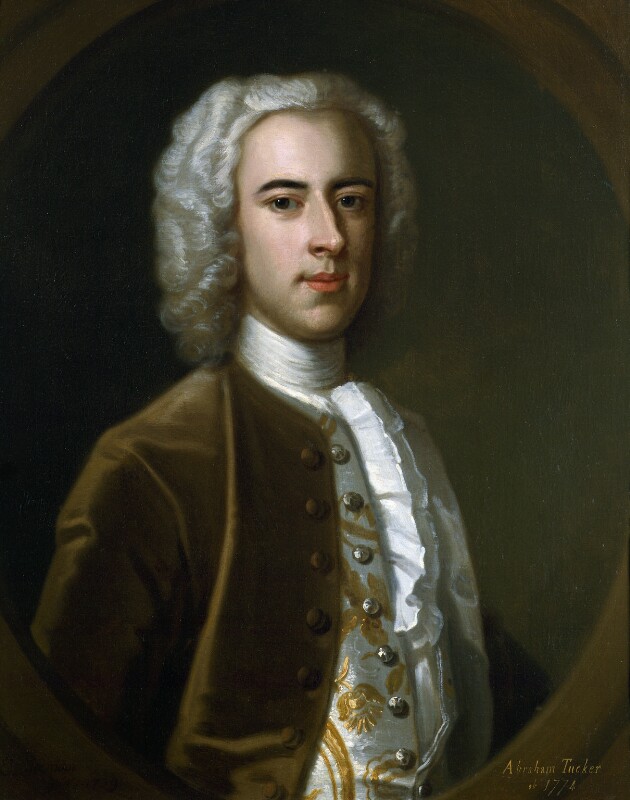 Abraham Tucker – Betchworth Castle
Philosopher and writer, Abraham Tucker (1705– 1774) was a country gentleman, who devoted himself to the study of philosophy. He wrote The Light of Nature Pursued (1768–1777) under the name of Edward Search. In 1727, he bought Betchworth Castle and lived there until his death. In 1736 Tucker married Dorothy Barker, daughter of Edward Barker of East Betchworth, cursitor baron of the exchequer.
Abraham Tucker by by Enoch Seeman, oil on canvas, feigned oval, 1739. NPG 3942 © National Portrait Gallery, London