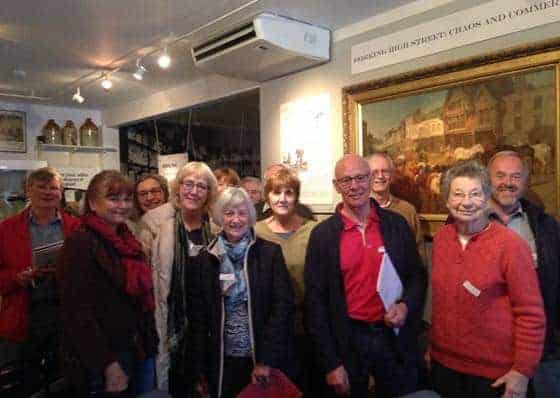 Dorking Museum welcomes groups of all ages and our volunteers will be happy to help you make the most of your visit.
We offer group bookings when the Museum is closed to the public; during the day on Monday – Wednesday and any evening. (depending on Museum volunteer availability)
Priced at £2.00 per person – the group minimum is 15 people.
We can also offer private viewings at a cost of £30.00 for the visit.
Please fill in the online form here.
Please note that this is not a confirmed booking until our group booking coordinator has been in touch with you.
If you would like to combine a Museum visit with a visit to the South Street caves – please e mail us at the address below. This is subject to availability.
For more information please mail admin@dorkingmuseum.org.uk