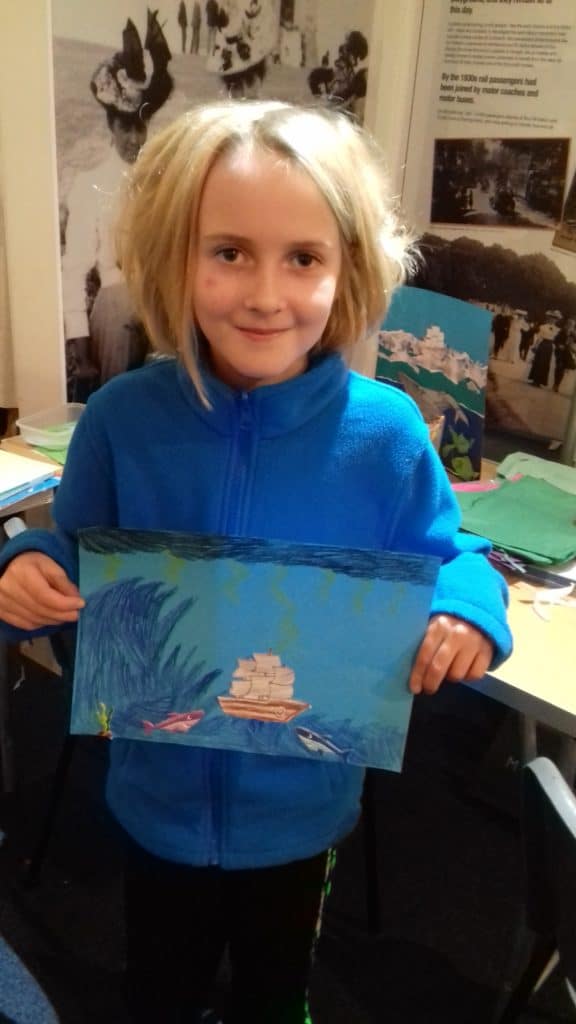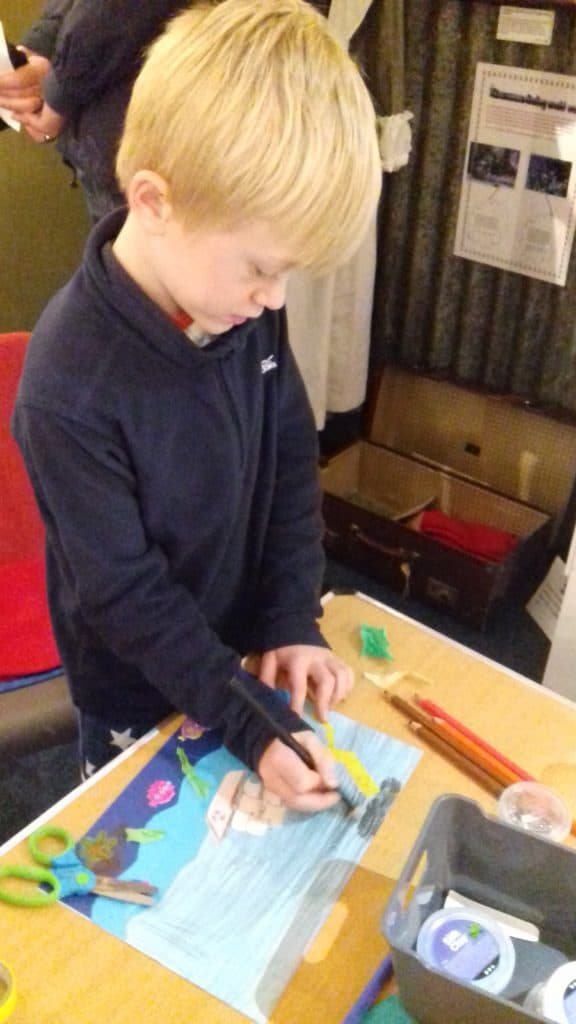 Museum volunteer, Robin Cooper, has created this brilliant paper model of The Mayflower for you to print out and create at home.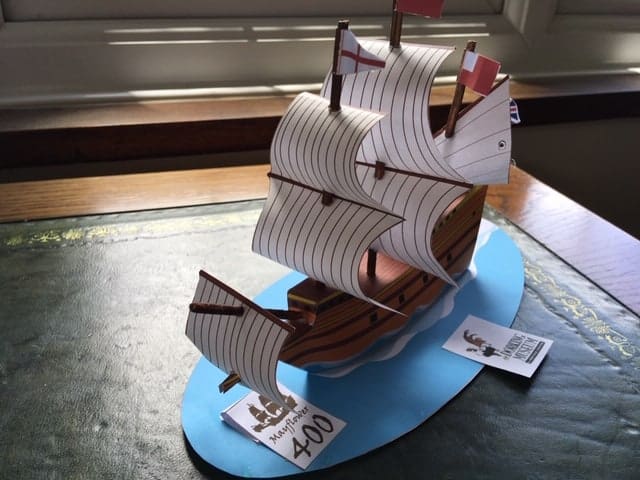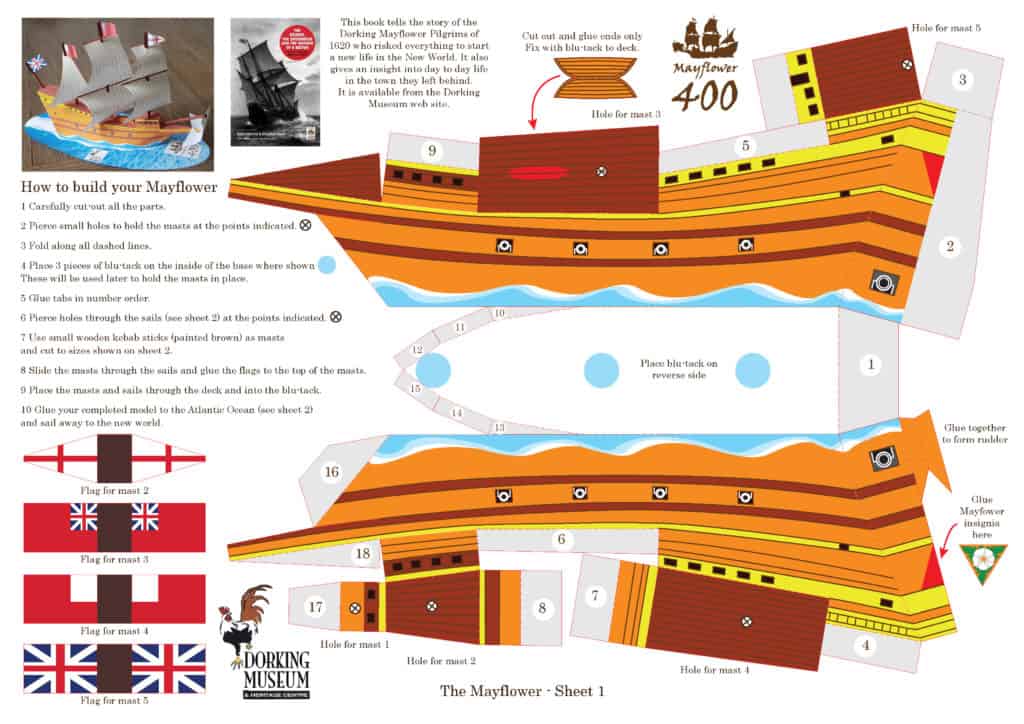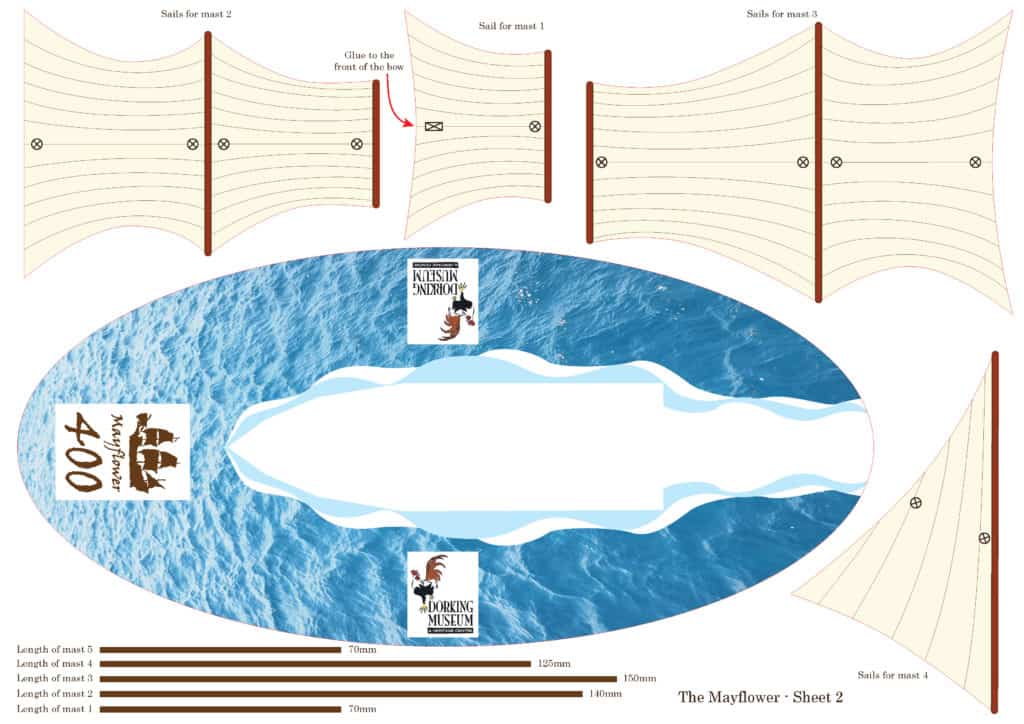 Click here to download as a PDF
"We came back to the museum because my children like the dressing up. My son was fascinated by the old bike." Emma

"As a History Graduate, it's very interesting and brings back memories." Emma

"I liked drawing and making things." Joscelyn aged 5

"It's the best place ever! Can we come every week?" Ollie aged 6

"A really nice family day out" Kelly
We ask parents to stay with your children whilst you discover fascinating things in the Museum or learn something new about our town.
" I like dressing up." Jessica aged 4

"I like the dinosaurs." Henry aged 2

"I like the dinosaurs and the fossils." Sam aged 6
Please sign up to our mailing list to keep up to date with our family activity days.