Oral history is the centuries old method of preserving history. One person telling their own story in their own words.
The team at Dorking Museum collects stories from all backgrounds to ensure people's history is not lost. Everyone has a story to tell – and by recording those stories we are able to discover more about the past and perhaps challenge our view of it.
We are currently editing and uploading our oral interviews and will add them to this page as we finish them.
Work and Business in Dorking
Dorking in the Second World War
Listen to three of our Oral Histories
Oral History in the press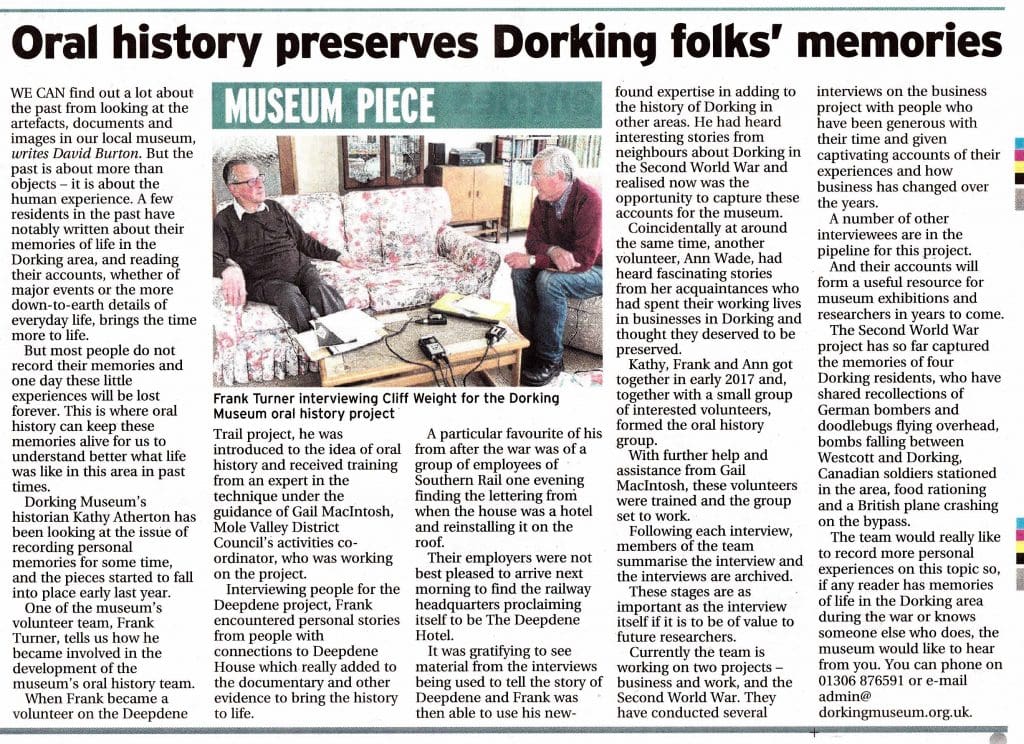 If you would like to add your story to our collection, please mail [email protected]