Thank you to Hannah Foulsham for the following research.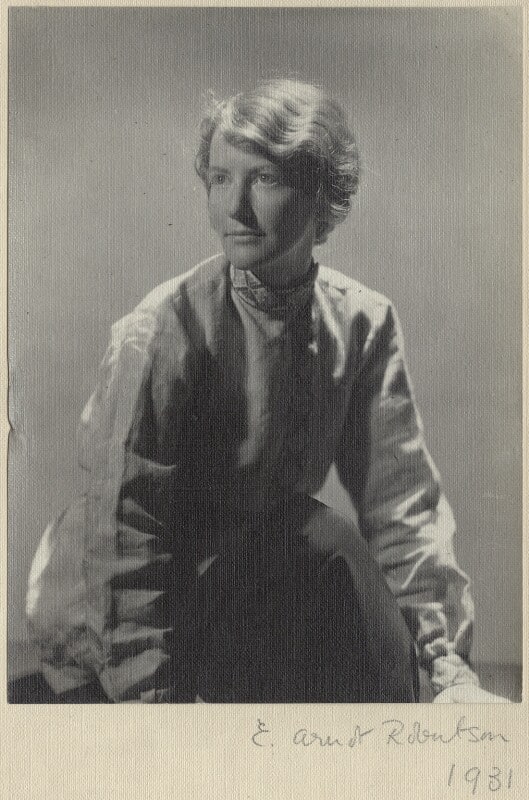 E. Arnot Robertson
Novelist and critic E. Arnot Robertson (1903-1961) was born at Moor Cottage in Holmwood where she lived with her family including her father, who was the village's first doctor. They lived there until 1917 when she and her family moved to London.
She was the author of several novels; including Cullum (1928), Three Came Unarmed (1929) and the best seller Four Frightened People (1931), which was made into a film by Cecil B. DeMille in 1934.
E. Arnot Robertson by Howard Coster, transferrotype print, 1931. NPG x23000 © National Portrait Gallery, London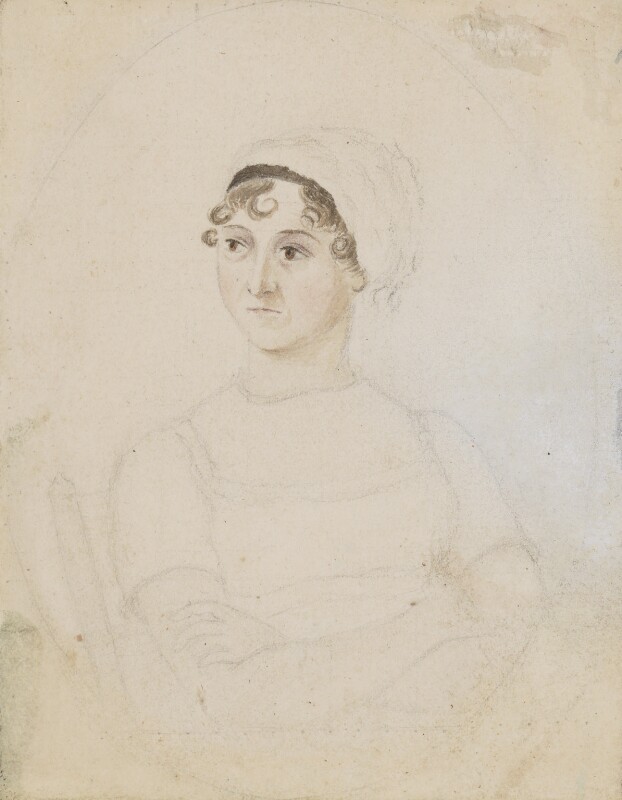 Jane Austen
Author Jane Austen (1775-1817) wrote one of the most famous scenes in English literature set on Box Hill in Emma (1816). She knew it well as her mother's cousin and her husband (Austen's godfather) lived nearby in Great Bookham. Box Hill was a popular location for such picnic trips.
Jane Austen by Cassandra Austen, pencil and watercolour, circa 1810. NPG 3630 © National Portrait Gallery, London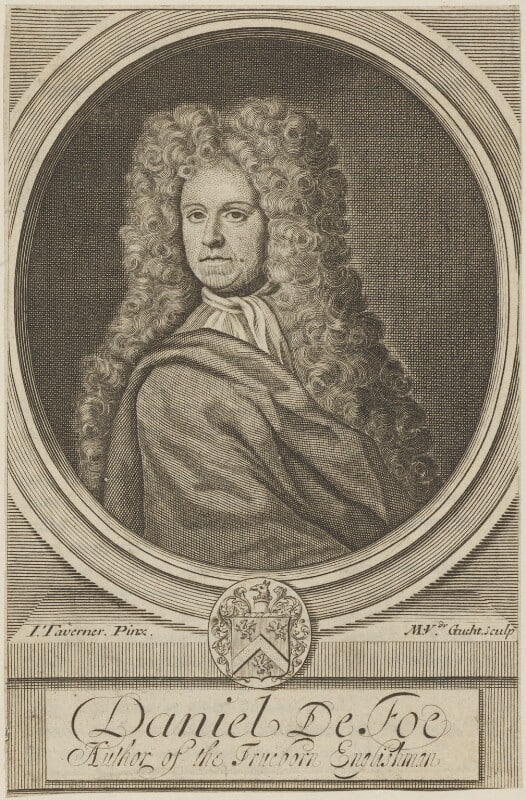 Daniel Defoe
Author and journalist Daniel Defoe (1660-1730) was educated at a boarding school in Dorking until around 1676 (Reverend James Fisher's Boarding School, Pixham).
He lived and wrote in Westhumble and later wrote of 'Darking' in his travelogue of Great Britain (1724-27) where he would go as a reveller to Box Hill on summer afternoons.
Daniel Defoe by Michael Vandergucht, after Jeremiah Taverner, line engraving, published July 1703. NPG D14278. © National Portrait Gallery, London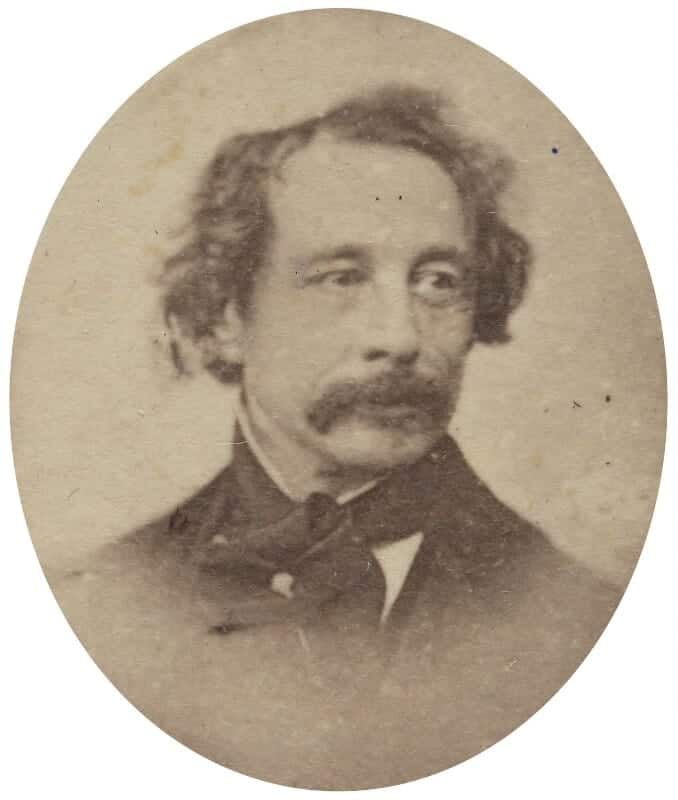 Charles Dickens
Author Charles Dickens (1812-1970) was a frequent visitor to Dorking. Scenes from his first novel The Pickwick Papers (1836) were set in the town, and he modelled the character of Tony Weller on the town's coach proprietor as well as the Marquis of Granby on the King's Head.
Charles Dickens by Herbert Watkins, albumen print, late 1850s. NPG P301(102b) © National Portrait Gallery, London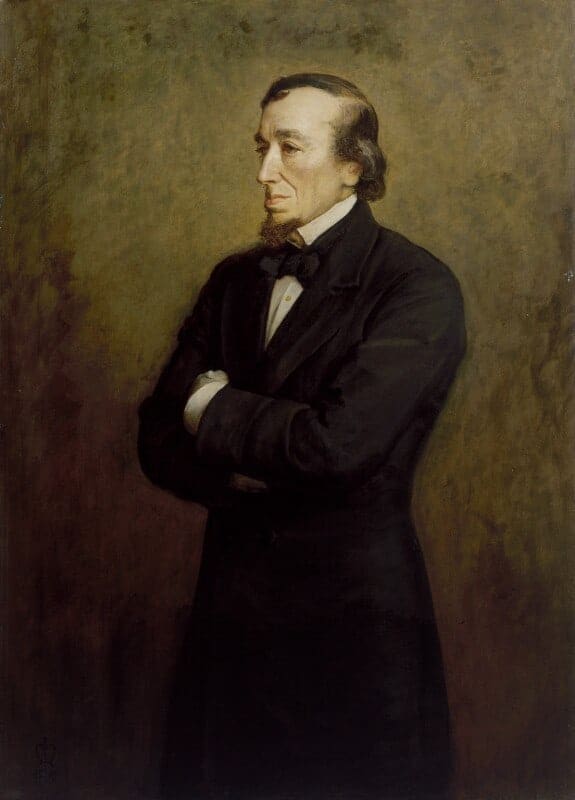 Benjamin Disraeli
Politician and author Benjamin Disraeli (1804-1881) often visited Deepdene with followers of his Young England movement. He penned the novel Conigsby (1844) there, as is acknowledged in its introduction. These political ideas were later turned into actions as be eventually became Prime Minister in 1868 and then 1874.
Benjamin Disraeli, Earl of Beaconsfield by Sir John Everett Millais, 1st Bt, oil on canvas, 1881. NPG 3241 © National Portrait Gallery, London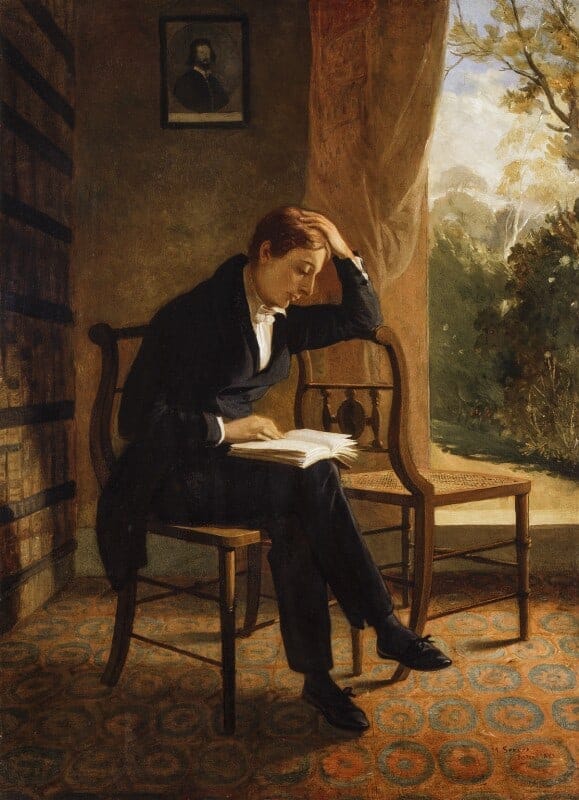 John Keats
Poet John Keats (1795-1821) completed his poem Endymion in 1818 whilst staying at the Burford Bridge Hotel, known at the time as the Fox and Hounds. The poem features a shepherd who is loved by the goddess of the moon and is set in a rustic idyll.
John Keats by Joseph Severn, oil on canvas, 1821-1823. NPG 58 © National Portrait Gallery, London