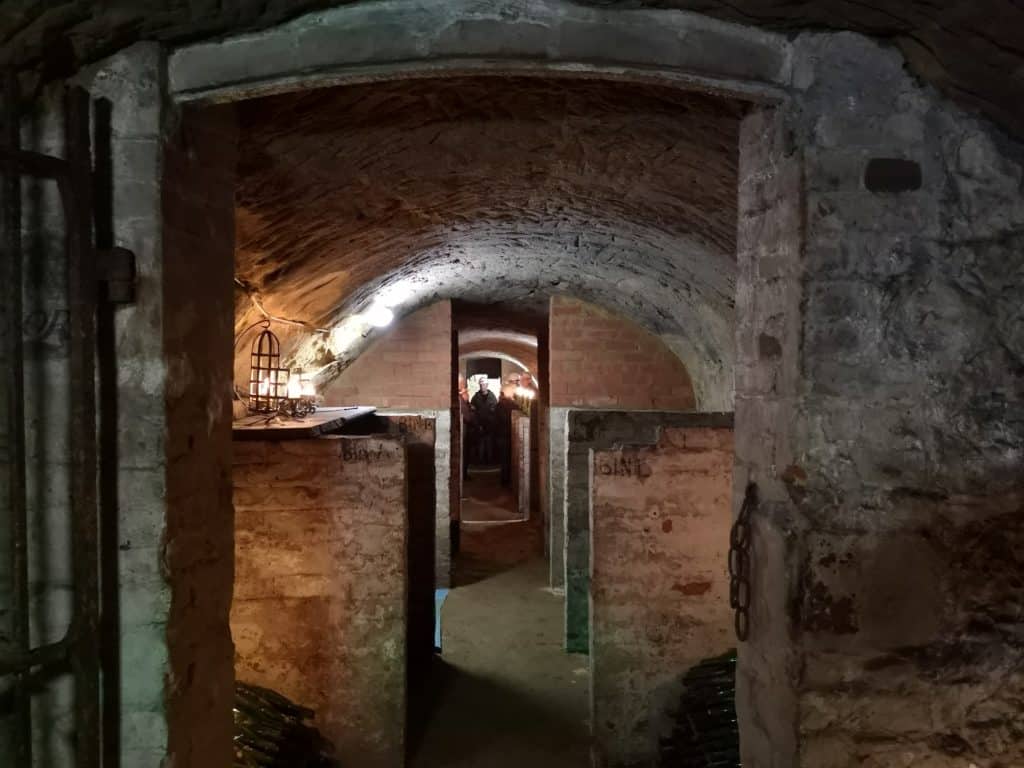 We currently remain closed for Tours and Filming, but we would love to welcome you back as soon as it is safe to do so.
We are excited that it might be possible to open in a controlled way from July, so please watch this space for more news!
We normally run Open Days on the last Saturday of each month, and we run Private Group tours at any time or day to suit you. We often welcome organisations, family groups and people celebrating a special occasion. Each tour lasts about 45 minutes and is led by a trained guide who will tell you all about the history, geology and legends associated with the caves. If you have any questions about the tours, please email us at: caves@dorkingmuseum.org.uk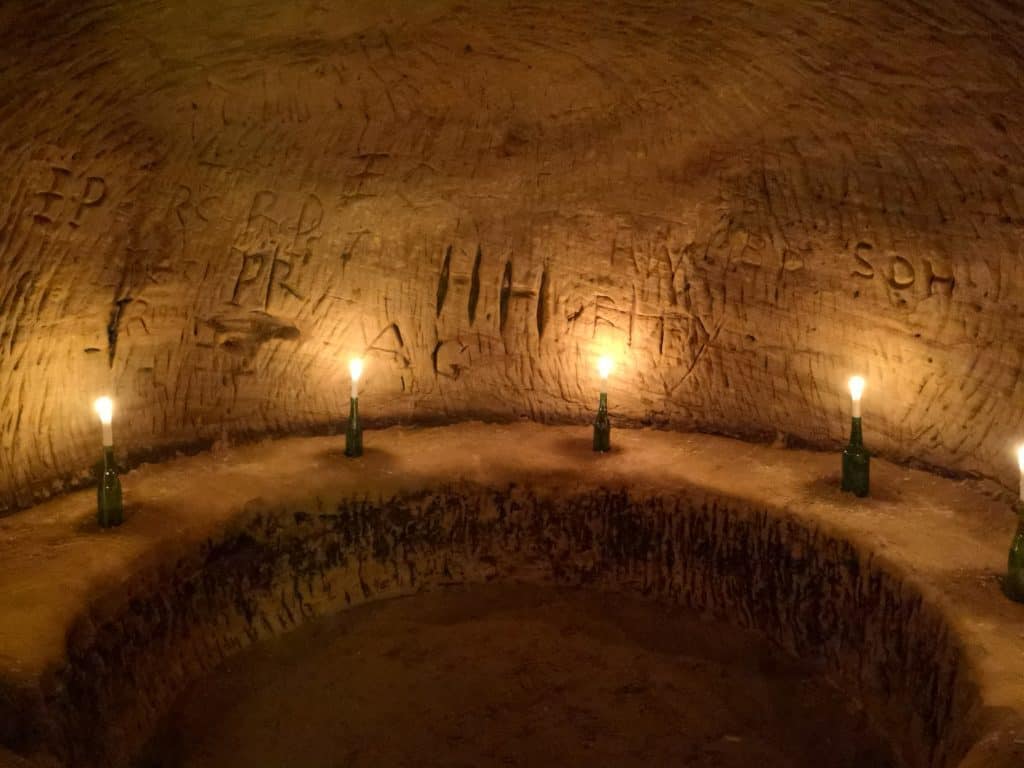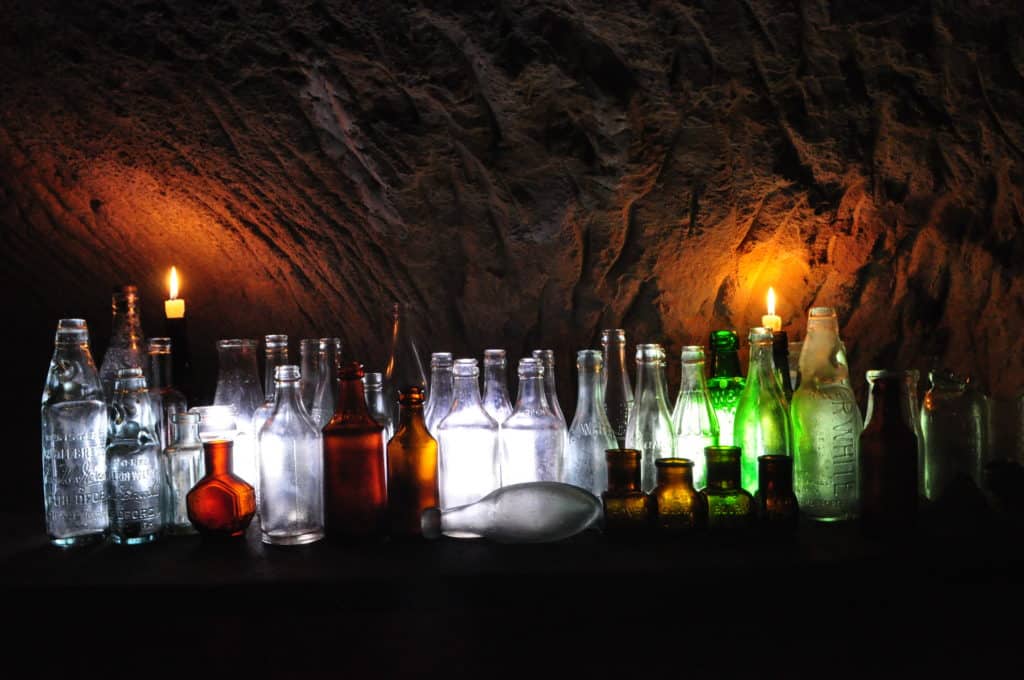 More details on the South Street Caves here.
South Street Caves in the Press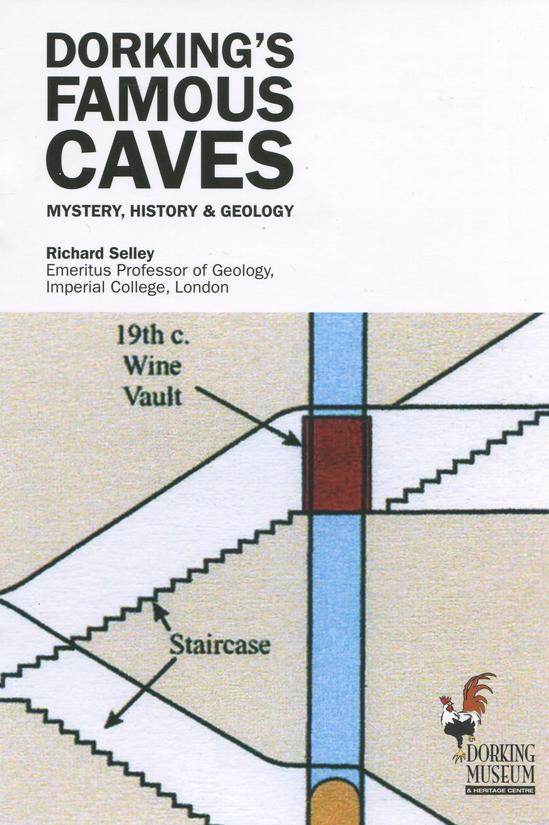 The Official Dorking Museum Guide Book to the Caves by Richard Selley. £2.50.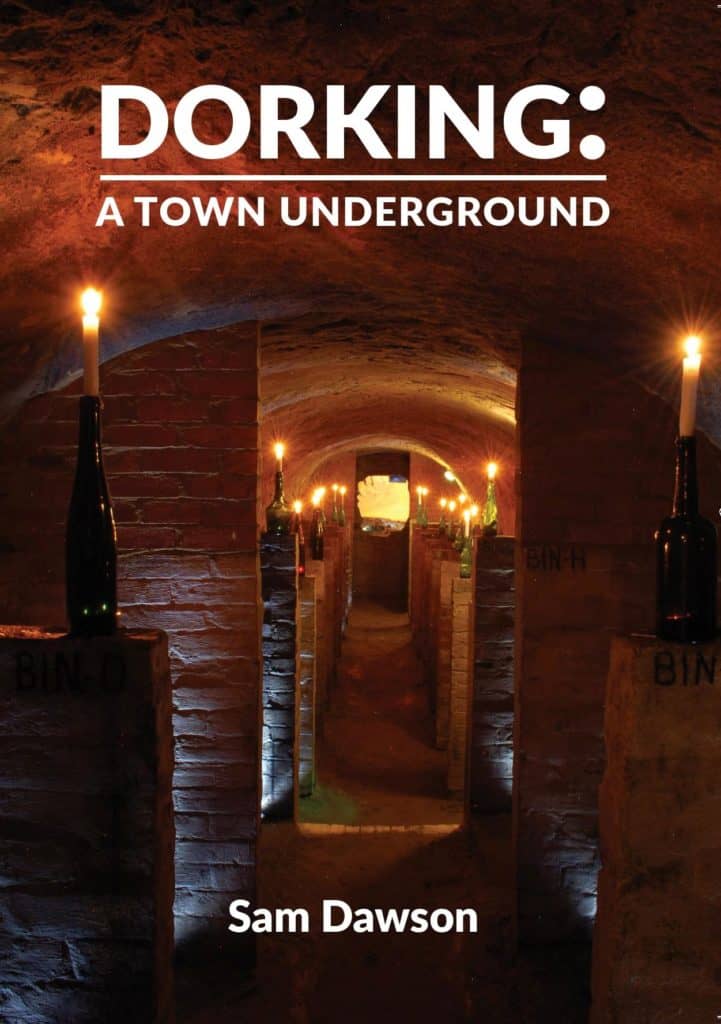 For centuries Dorking's growth above ground has been mirrored by excavations below it, leaving a unique legacy of historical sites that live on in the darkness below. In a new book, journalist and Dorking Museum cave guide Sam Dawson shines a torch on the subterranean heritage of cellars, caves, bunkers and mysterious spaces that lie below the town's streets.
In his lavishly illustrated book, "Dorking: A Town Underground", Sam explores Dorking's wartime civil defences, crypts, vaults, icehouses, wine and beer cellars and the rambling caves beneath our feet. Sam has been a guide in the highly popular South Street Caves in Dorking's West Street since soon after their reopening to the public by Dorking Museum in 2015. He has spent the past three years in intense research into the other caves and underground spaces beneath the town.
The book is priced at £15.00.