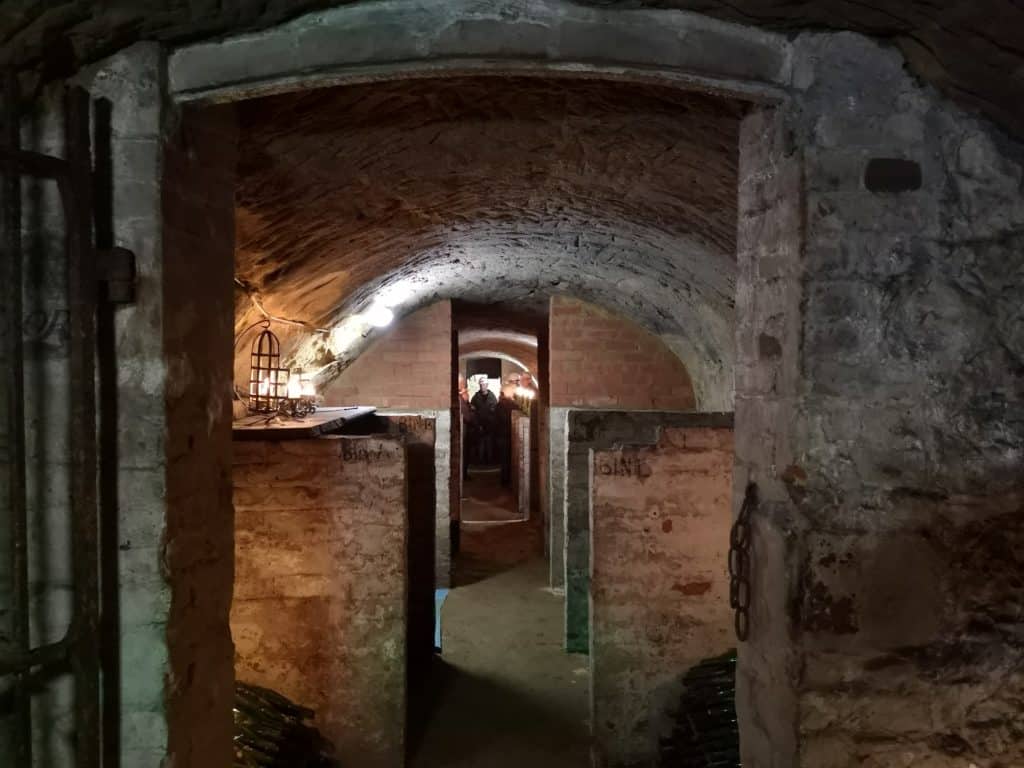 Welcome to the South Street cave tours!
All public caves dates for 2022 are now sold out.
We run Private tours for any group or organisation any day or time. These are great fun for friends and families.  Please just email caves@dorkingmuseum.org.uk with your requirements. See the FAQs below for more details.
Watch out for Spooky Halloween tours which go on sale on 1st September
Dorking Cave Tours – Frequently Asked Questions (FAQs)
1). When are the caves open for tours?
All tours operate from Easter until the end of October. All tours last about 45 mins.
Private Tours: can be on any day of the week or weekend with the earliest start time of 9:0am and finishing no later than 8:00pm. Please email caves@dorkingmuseum.org.uk to arrange a day and time.
Open Day Tours: are generally on the last Saturday of the month and can only be booked and paid for online here.
2). Where are the Dorking Caves?
The entrance to the caves is in South Street, Dorking adjacent to the War Memorial and opposite Waitrose and this is where your volunteer guides will meet you.
3). How much will a tour cost?
For a Private Tour the cost is £60 per tour for up to 10 visitors and for the Open Day Tours it's £8 per person.
4). How many visitors are allowed on a tour?
The limit is 8 for an Open Day or 10 visitors on a Private tour. Unfortunately children below the age of 5 cannot enter the caves.
5). Can I bring a group of children on a tour?
Yes, as long as they are over 5 years old, and the group must be accompanied by 2 responsible adults (6 children plus 2 adults).
6). What happens after I have booked a tour?
Once your date and time is confirmed you will be sent joining instructions and if you are booking a Private Tour you will be sent payment details, BACS transfer is preferred. Please arrive promptly at the agreed time.
7). Is there a place where I can leave a rucksack etc?
Small bags are ok but there is no space in the caves for larger bags.
8). Can I bring food and drink into the caves?
No, with the exception of a bottle of water for your own consumption.
9). Do I need any special clothing for a tour?
No. The only stipulation is for footwear where the wearing of flip-flops, open-toed sandals or high heels are not allowed in the caves. Each visitor will be provided with a 'Hard Hat' which must be worn at all times when in the caves.
10). Are there any hazards in the caves?
The tunnels are high enough for most people to stand comfortably. However, the ground is sandy and uneven and there are in excess of 40 steps down to a lower chamber which some people with bad arthritis, heart problems or in an advanced state of pregnancy may find difficult.
11). Is photography permitted in the caves?
Yes
12). I need to cancel my booking, can I have a refund?
There are no refunds on any cave tickets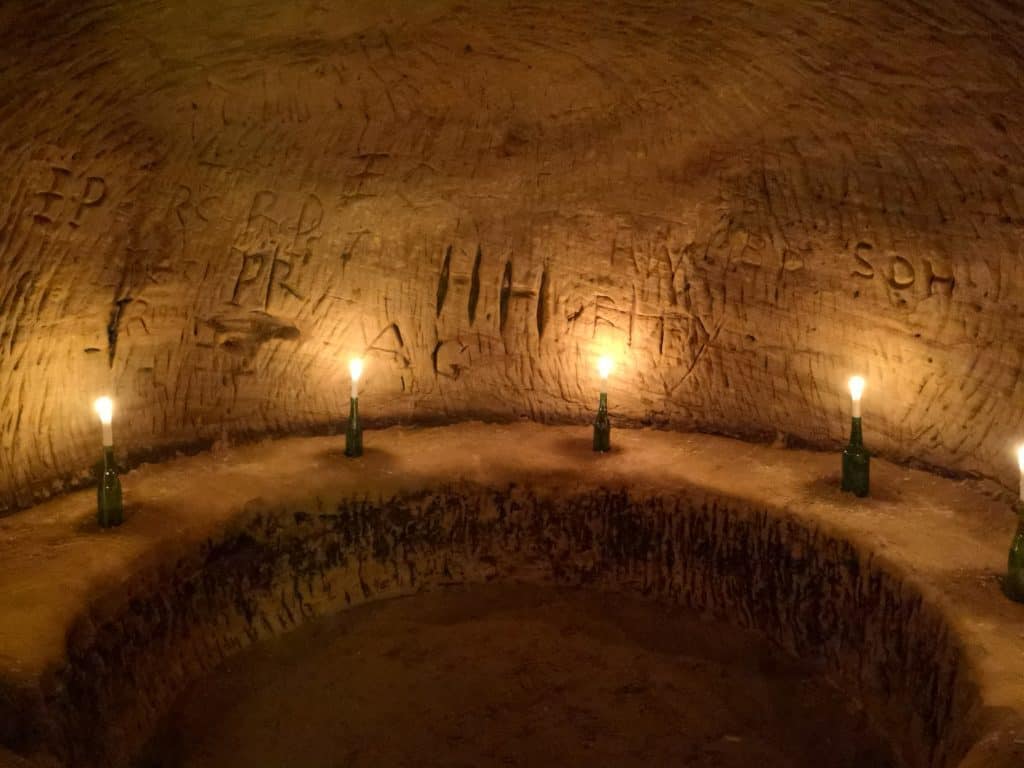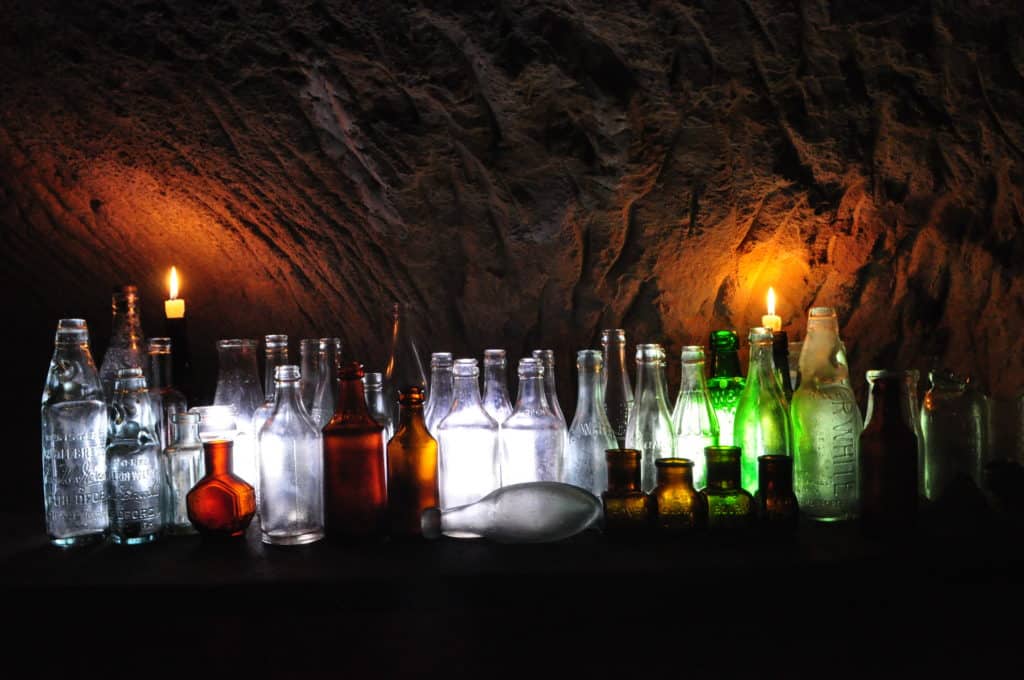 More details on the South Street Caves here.
South Street Caves in the Press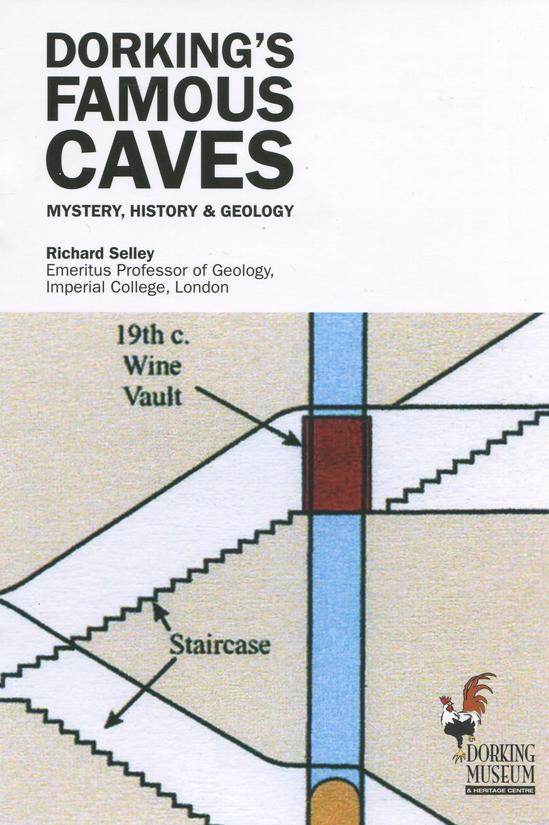 The Official Dorking Museum Guide Book to the Caves by Richard Selley. £2.50.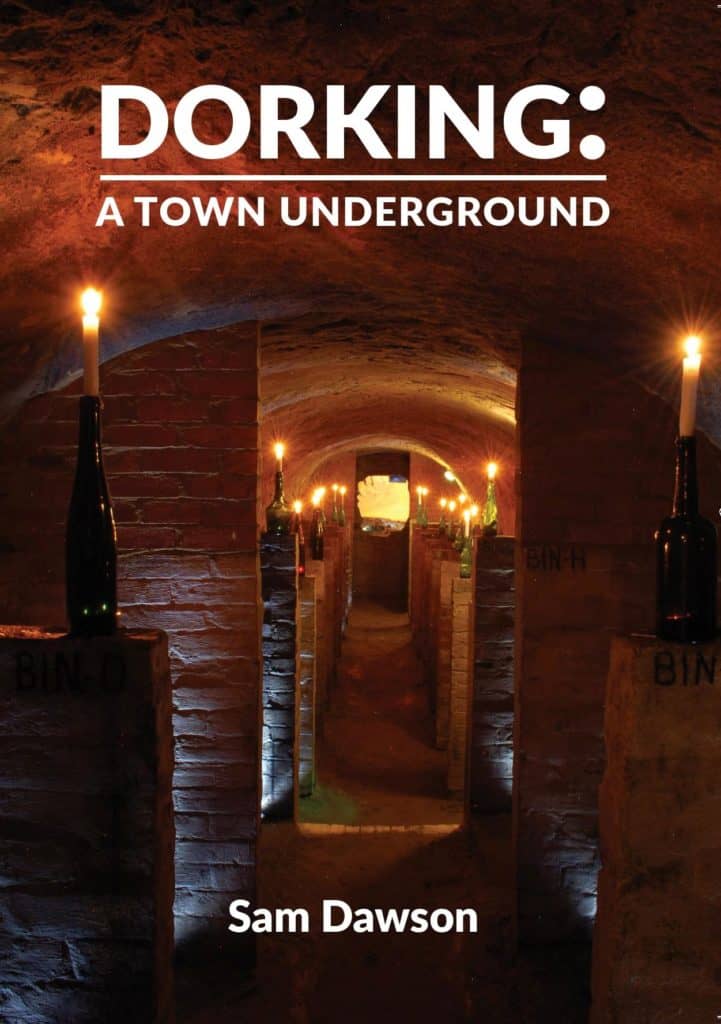 For centuries Dorking's growth above ground has been mirrored by excavations below it, leaving a unique legacy of historical sites that live on in the darkness below. In a new book, journalist and Dorking Museum cave guide Sam Dawson shines a torch on the subterranean heritage of cellars, caves, bunkers and mysterious spaces that lie below the town's streets.
In his lavishly illustrated book, "Dorking: A Town Underground", Sam explores Dorking's wartime civil defences, crypts, vaults, icehouses, wine and beer cellars and the rambling caves beneath our feet. Sam has been a guide in the highly popular South Street Caves in Dorking's West Street since soon after their reopening to the public by Dorking Museum in 2015. He has spent the past three years in intense research into the other caves and underground spaces beneath the town.
The book is priced at £15.00.