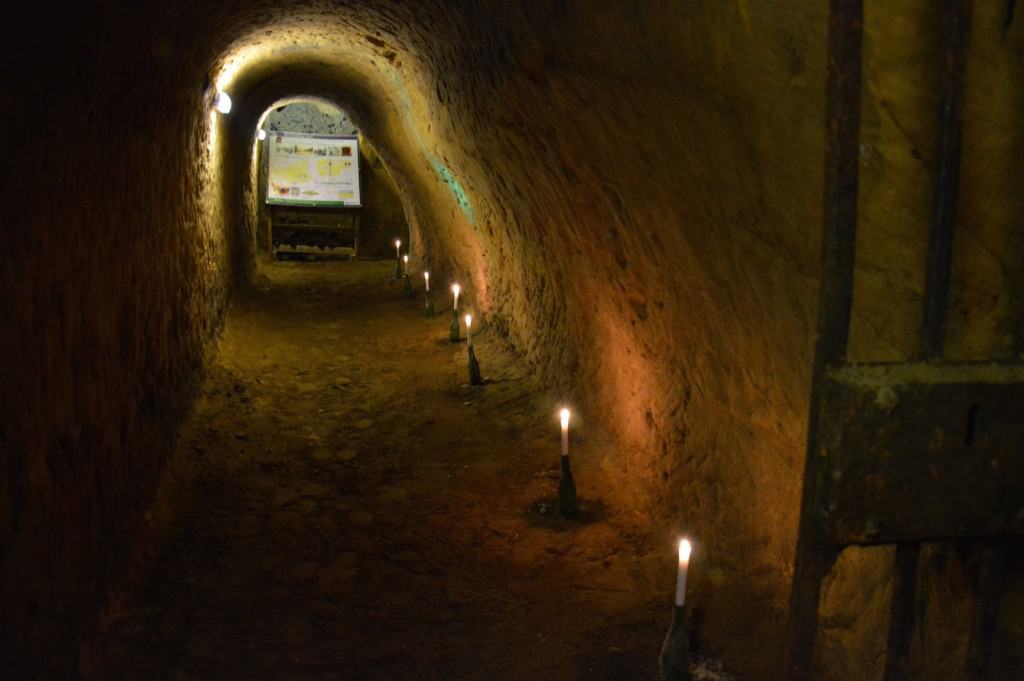 We have finished all public tours for the 2019 season.
Great news, Cave tours will start up again in April 2020. Open Days with four tours at 10am, 11am, 1pm and 2pm will begin on Easter Saturday 11th April, and then every last Saturday on the month until 31st October.
We will celebrate Surrey Day on Saturday 2nd May with an extra Open Day.
Do check this web page for when the first tickets go on sale at the beginning of March.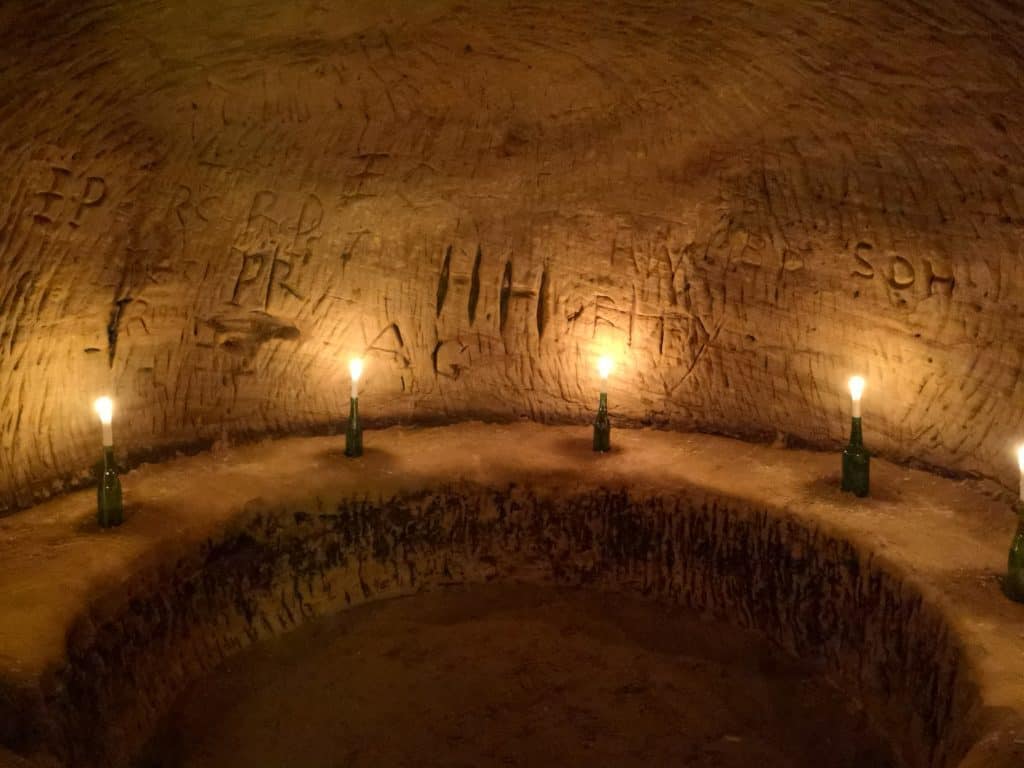 Group Tours are available on any date to suit you from late March onwards, and can take place between the hours of 9am and 8pm. Why not get a group of families or friends together, to celebrate a birthday or special event? Organisations also very welcome.
The Group Leader should contact the Cave Tour Team by email on caves@dorkingmuseum.org.uk to arrange a date and time.
Please note the following points
Group Tours can be conducted any day of the week subject to the availability of a Guide
A maximum of up to 12 adults per tour or 10 children (aged 5 -16) with 2 accompanying adults
Group Tours are £60, Youth Tours £50 and Youth Charity organisations such as Cubs/Brownies are £35 per tour
All tours are subject to Health and Safety conditions, and no open-toed shoes or sandals are allowed.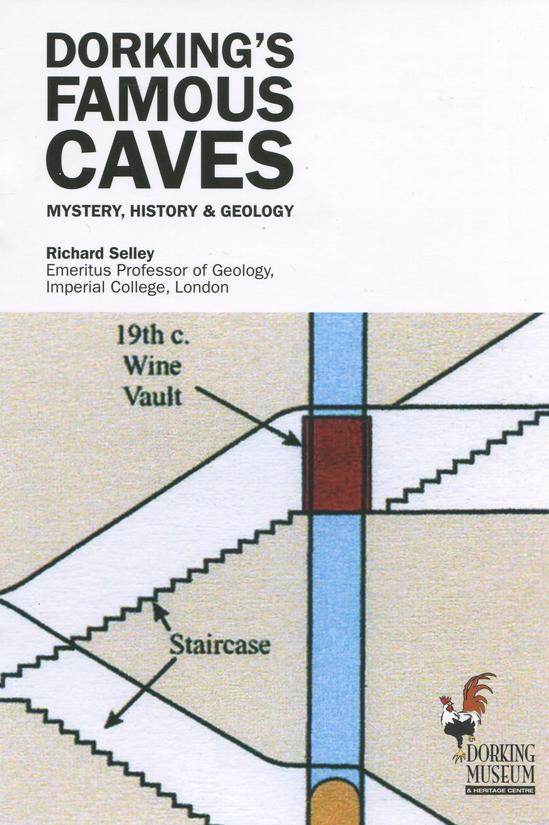 The Official Dorking Museum Guide Book to the Caves by Richard Selley. £2.50.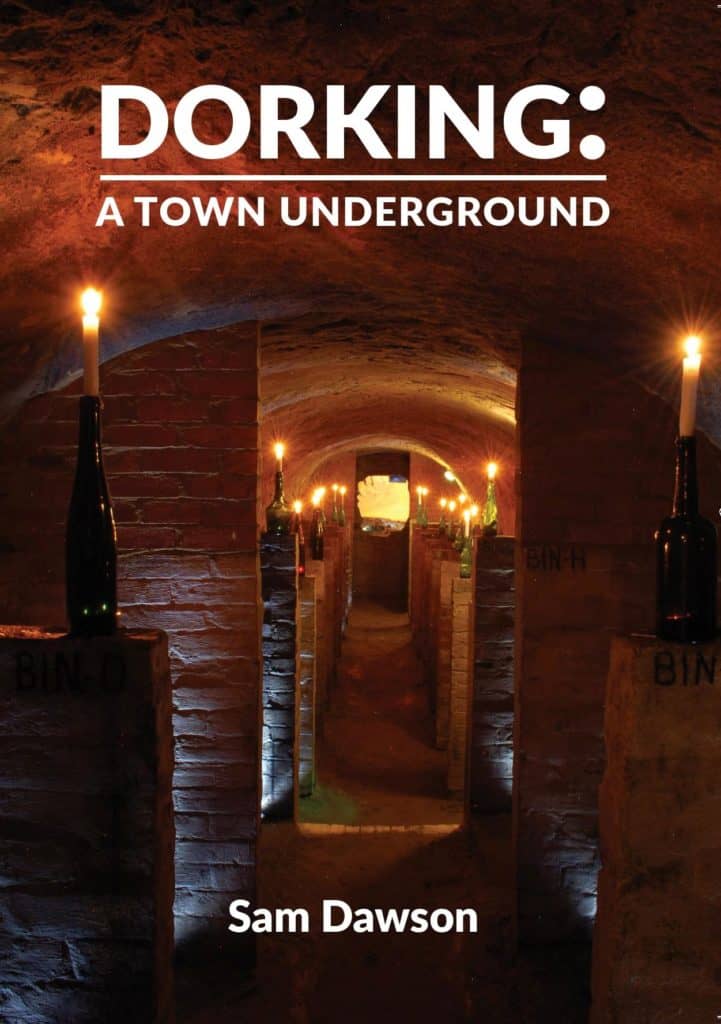 For centuries Dorking's growth above ground has been mirrored by excavations below it, leaving a unique legacy of historical sites that live on in the darkness below. In a new book, journalist and Dorking Museum cave guide Sam Dawson shines a torch on the subterranean heritage of cellars, caves, bunkers and mysterious spaces that lie below the town's streets.
In his lavishly illustrated book, "Dorking: A Town Underground", Sam explores Dorking's wartime civil defences, crypts, vaults, icehouses, wine and beer cellars and the rambling caves beneath our feet. Sam has been a guide in the highly popular South Street Caves in Dorking's West Street since soon after their reopening to the public by Dorking Museum in 2015. He has spent the past three years in intense research into the other caves and underground spaces beneath the town.
The book is priced at £15.00.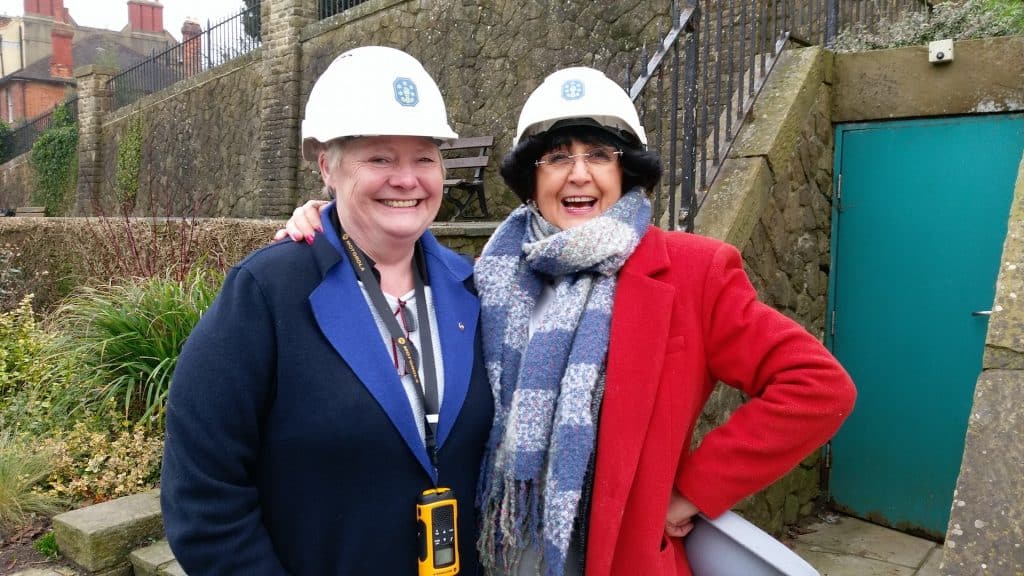 More details on the South Street Caves here.