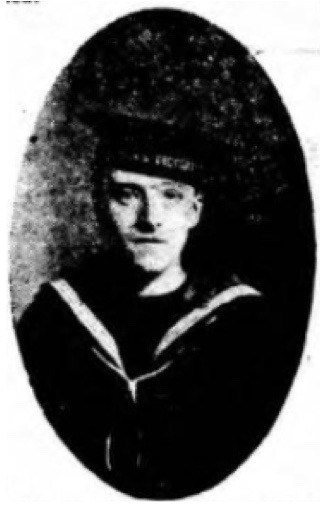 Thank you to Margaret Dennis for the following research, and thank you to Malcolm Weatherburn (Grand Nephew of Randy) for the family photograph and additional family information.
Richard "Randy" Randolph Stevens was born in Dorking in October 1892 to Maria and George Stevens, and baptised at St. Martin's Church on the 31st October 1892.
The 1911 census shows the family lived at 36 Mill Lane Dorking. 18 year old Randy was working as a chemist's porter. He was the second of seven children born to Maria and George. The family originally came from Brighton where George worked as a corn miler. George continued this work in the mills of the Pippbrook. Maria came from Effingham, her maiden name was Simms.
Richard joined the Navy on 30th November 1915, on HMS Victory II. His progress was rapid from Stoker 2nd Class to 1st Class in February 1916.
His service record shows he was assessed as Character – VG (Very Good) and Ability – Sat (satisfactory). In April 1916, he was posted to "HMS Hecla" (Tipperary).
Richard was killed in action at the Battle of Jutland on 1st June 1916 aged 24. His parents were living at 114 Rothes Road, Dorking.  He is commemorated on the Portsmouth Memorial Panel 19, and on Dorking South Street Memorial.
Son of                          George Henry and Maria Stevens of 114 Rothes Road, Dorking
Regiment                     H.M.S. Tipperary. Royal Navy
Number                       K29507
Date of Death              1st June 1916
Place of Death             Jutland
Cause of Death           Killed in Action
Age                              24
Memorial                     Portsmouth Naval Memorial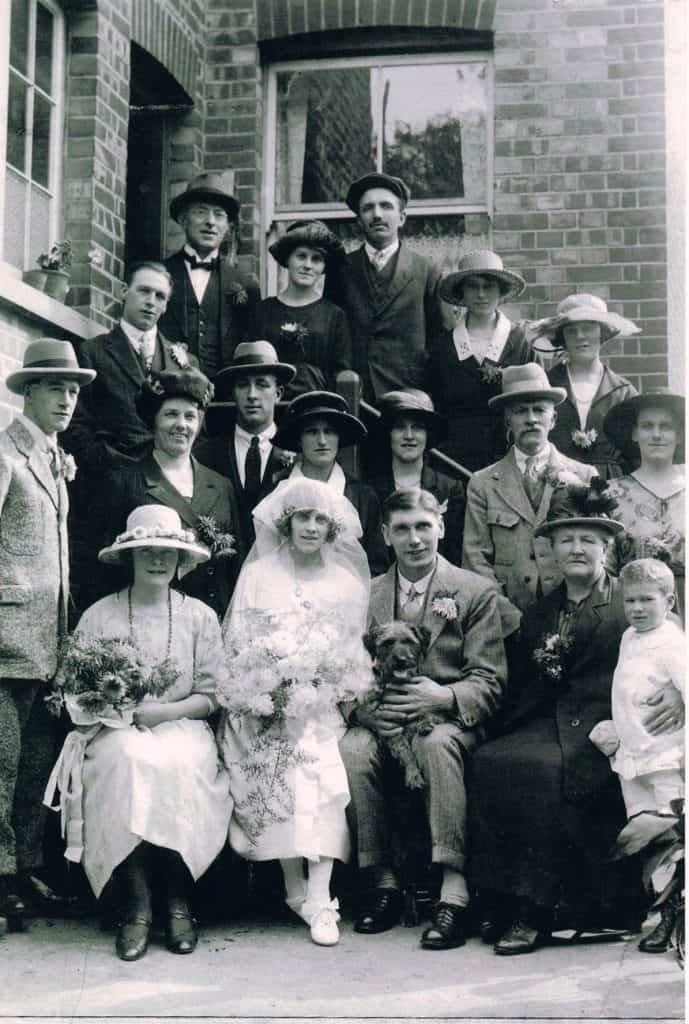 The photograph taken in 1924 shows Randy's mother and father along with Randy's siblings. We thank Randy's Grandnephew Malcolm Weatherburn for sending it to us.