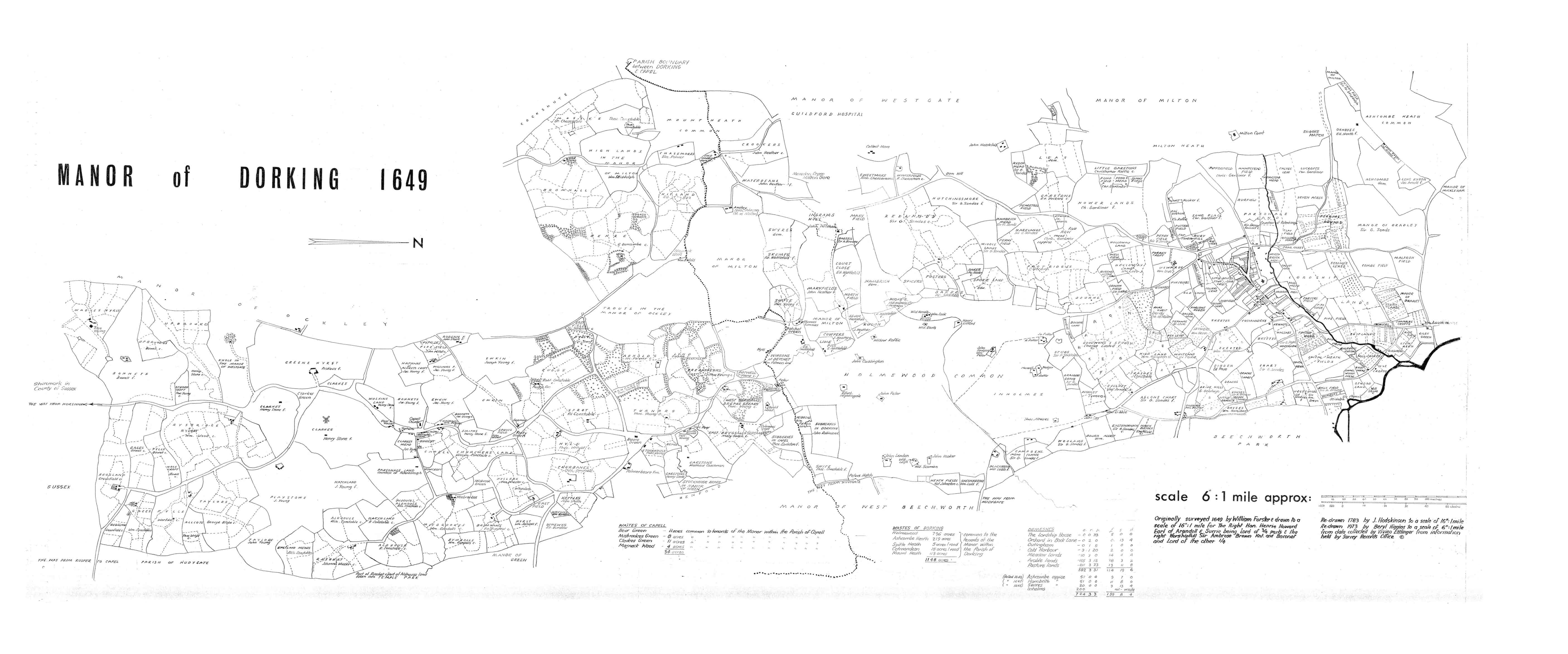 In 1649 the joint lords of the manor of Dorking – Charles Howard of Dibden (Deepdene) and Sir Ambrose Browne of Betchworth Castle (in the neighbouring manor of West Betchworth) – commissioned a survey of their lands. The survey map reproduced here shows the town surrounded by a patchwork of farms and small-holdings, with chalk pits, coppices, a clutch of commons and the 'home wood' of 800 acres. Many of the names, field boundaries and tracks remain in use.
In 1649 Dorking had a population of about 1,500. During this period the town had a jail above the market hall, and occasional hangings took place at the gallows on the corner of Coldharbour Lane and Ridgeway Road when the county assizes came to town.
The main road south from Dorking, however, still went over Coldharbour and down into Ockley to avoid the thick clay soil of Holmwood.
Next : Life in Medieval Dorking
Last : Archaeological Discoveries