Thank you to Bernice Forsyth and Mary Day from Capel Local History Group for allowing Dorking Museum to publish their research, and to Lenka Cathersides for the additional research.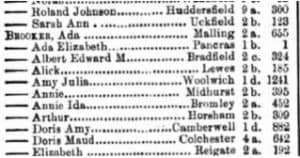 Born on 20th March 1891 in West Grinstead to parents Alfred and Alice (nee Mears) Brooker, Alfred was employed as an agricultural worker. Arthur was baptised on 14th June 1896, also in West Grinstead.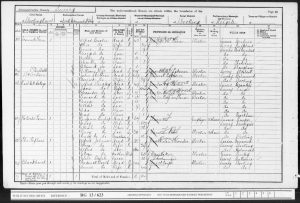 In the 1901 census the family is living in North Holmwood at Scammell's Farm. Alfred was working as a carter, while Alice was looking after their children: Annie, George, Arthur, Alice and William.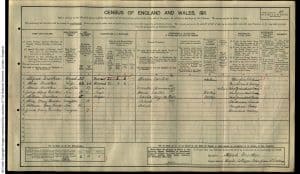 At the time of the 1911 Census, the family lived at Hoyle Cottages, Beare Green, near Dorking. Alfred was still working as a farm carter and Alice was at home. The household further comprised of their children: domestic servant Annie, farm carter George Alfred, carter boy Arthur, Alice, William and Grace . Alice stated that she had given birth to six children. The accommodation had five rooms.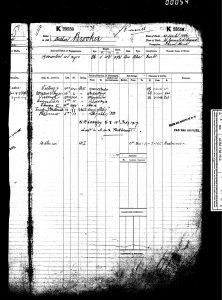 Arthur Brooker enlisted into the Royal Navy on 17th November 1914 for a period of 12 years. He was a Stoker, 2nd Class and his service number was: K23558. He had a fresh complexion, brown hair and blue eyes. At the time of his enlistment he was working as a farm hand.
The first ship Arthur served aboard was HMS Victory II, from 17th November 1914 to 3rd March 1915. He became a Stoker, 1st Class on 11th November 1916.
The last ship he served on was HMS Redbreast, from 10th February 1917 to 15th July 1917.

On 15th July 1917, HMS Redbreast was torpedoed and sunk by the German submarine UC-38 in the Aegean Sea while on passage from Skyros to the Doro Channel. Arthur Brooker was amongst 42 members of the crew who lost their lives in the incident. His body was never recovered.
He was 21 years old.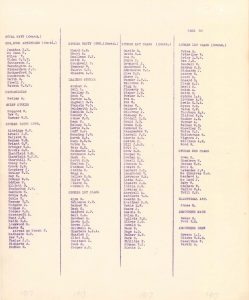 Arthur has no known grave, his name is included on the Portsmouth Naval Memorial, Panel 26. which contains over 24,000 names of Sailors.
Arthur's parents Alice and Alfred remained at Hoyle Cottages after his death.
Brooker Family History
Arthur's father Alfred was born about 1858 in Henfield, Sussex to agricultural labourer William, born about 1831 in Henfield and Sarah Ann, born about 1828 in Shermanbury, Sussex. Alfred was baptised on 11th April 1858 in Henfield. His mother Alice Mears was born about 1866 in Buckland, Surrey to labourer Henry and Anne. Alice was baptised on 2nd December 1866 at St Mary's church in Buckland. Alfred and Alice married on 4th May 1889 in Cowfold, Sussex.
Arthur had five siblings: Annie born about 1892, and George Alfred born about 1893, both in West Grinstead, Sussex; Alice Mary born about 1898 in Thakeham, Sussex, William Henry born about 1900 in Slaugham, Sussex and Grace Emily born about 1904 in Banstead, Surrey.
At the time of the 1891 Census, Alfred and Alice Brooker lived at New Barn, West Grinstead. The household further comprised of a visitor, domestic servant, Fanny Mears and agricultural labourer John Mobsby.
| | | |
| --- | --- | --- |
| Born | | West Grinstead, Sussex |
| | | |
| Son of | | Alfred and Alice Brooker of Hoyle Cottages, Beare Green, Dorking |
| | | |
| Regiment | | H. M. S. Redbreast, Royal Navy |
| Number | | K/23558 |
| | | |
| Date of Death | | 15th July 1917 |
| Place of Death | | Mediterranean Sea |
| Cause of Death | | Killed in action |
| | | |
| Age | | 21 |
| | | |
| Memorial | | Portsmouth Naval Memorial |