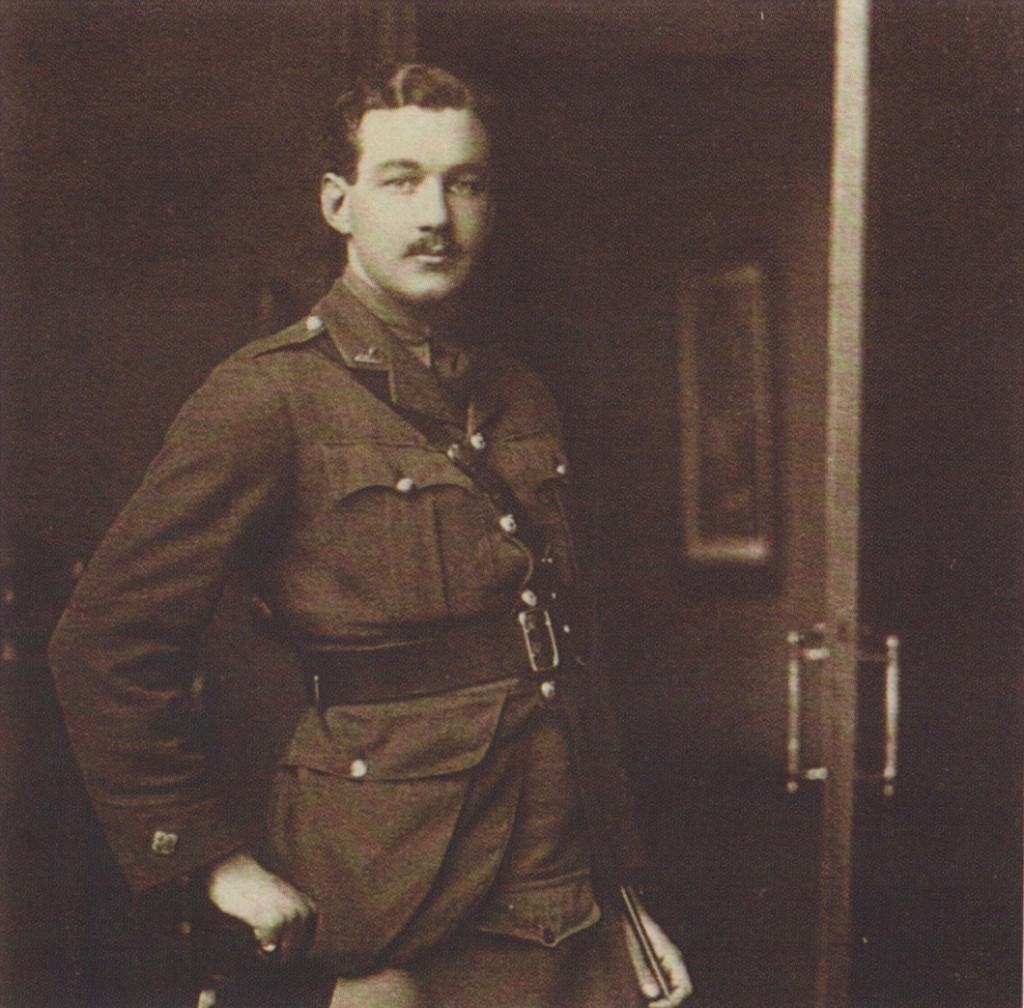 Thank you to Bernice Forsyth and Mary Day from Capel Local History Group for allowing Dorking Museum to publish their research. Thank you to Jane Anthony for additional research.
Arthur was born in Singapore, then in the Federal Malay State on May 5th 1896, the eldest son and second child of Edward Valentine and Helen Carey.
By the time of the 1901 census, Arthur, his mother, brother and sisters are living in Upwood Road in Lewisham. His father is recorded as still living abroad. The 1911 census does not show Arthur, however his mother is living at Lyne, Capel with three of her children. She employed a large number of servants.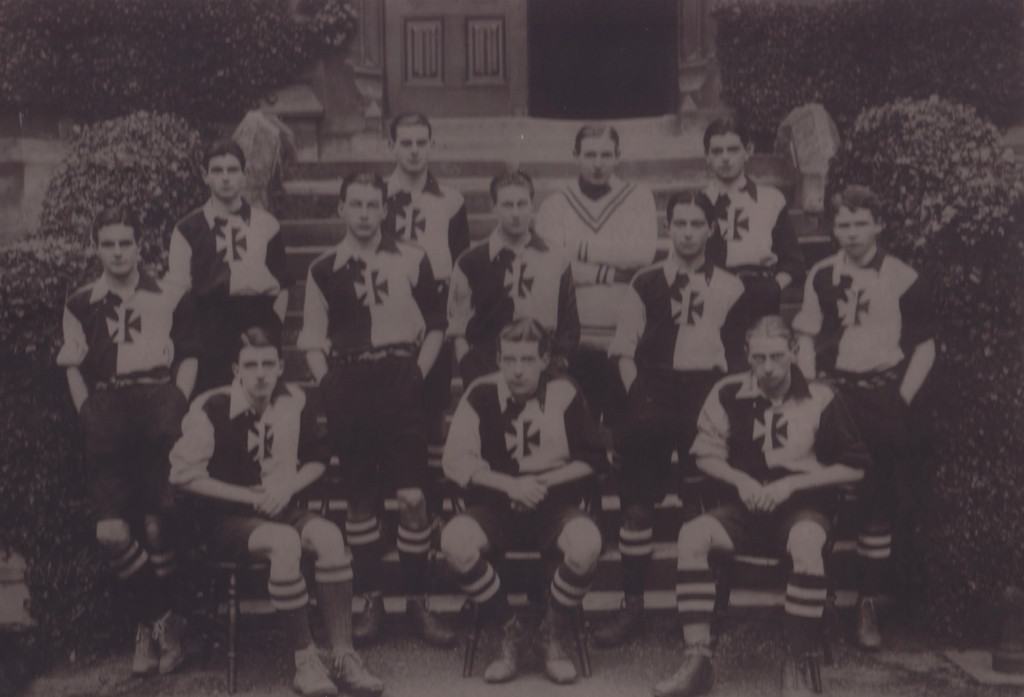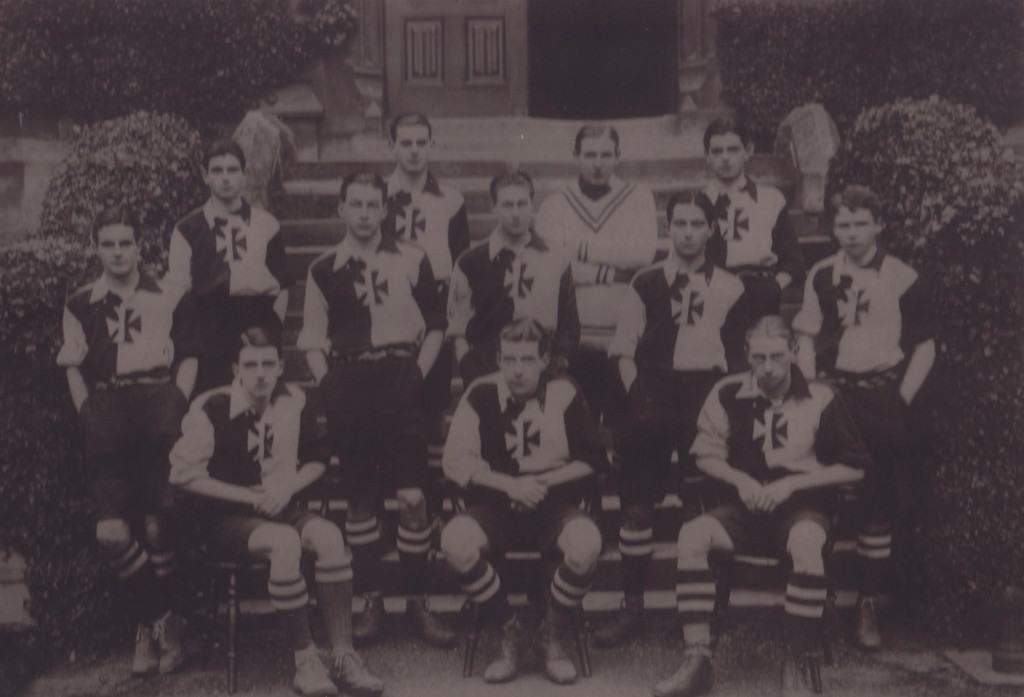 Arthur, who was known as John, while at school, was boarding at Malvern College Worcestershire. He was in House 1 at Malvern from 1909-1914. At Malvern he was a College Prefect (one of about 12 ), played Football and Cricket for the College First elevens, was an Athletics colour and an Officer Cadet in the OTC. He joined the Inns of Court OTC in 1914 and after RMC Sandhurst was commissioned into the Gordon Highlanders. By the time he enlisted, his mother Helen, now widowed, was living at Springvale, Whitchurch, Oxon, his father having died.
John was commissioned into the 3rd battalion of the Regiment which spent the entire war based at their barracks in Aberdeen. At the end of 1916 or early 1917 the 8th and 10th battalions were merged and it is probably at this time that he was transferred to what then became 8th/10th Battalion.
He was killed on 22 August 1917 and is commemorated at Tyne Cot. The Third Battle of Ypres offensive was mounted by Commonwealth forces to divert German attention from a weakened French front further south. The initial attempt in June to dislodge the Germans from the Messines Ridge was a complete success, but the main assault north-eastward, which began at the end of July, quickly became a dogged struggle against determined opposition and the rapidly deteriorating weather. The campaign finally came to a close in November with the capture of Passchendaele.


2nd Lieutenant Arthur John Edward Carey is one of the 35,000 names commemorated at Tyne Cot.
| | | |
| --- | --- | --- |
| Born | Singapore, British Malay | |
| Lived | Lyne, Capel | |
| | | |
| Son of | Edward Valentine and Helen Carey | |
| | | |
| Regiment | 3rd Battalion. Gordon Highlanders | |
| | | |
| Date of Death | 22nd August 1917 | |
| Place of Death | Belgium | |
| Cause of Death | Killed in Action | |
| | | |
| Age | 22 | |
| | | |
| Memorial | Tyne Cot Memorial, Belgium | |