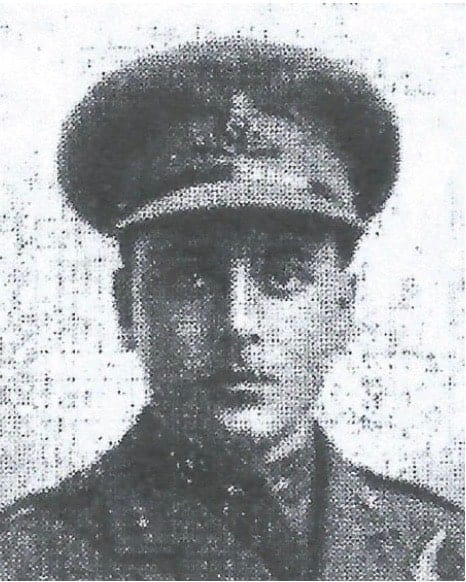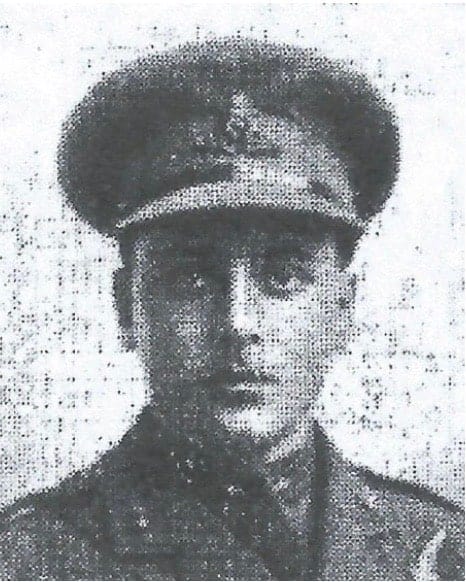 Thank you to Karen Wilson from Betchworth Village Archives for allowing us to publish her research.
Ian Grant's family lived at Old House for a short while after 1911, but their connection with the village was obviously strong enough for them to have Ian's name placed on the war memorial. Ian had been born in Gosport, Hampshire on September 2nd 1896. He had a younger brother, Gwynn, who was born in 1899. His father, Alan, was a banker and his mother Mabel was the daughter of a Lieutenant-Colonel.
Ian was educated at Stubbington House School and Cheltenham College; he represented Cheltenham College in the Public Schools gymnastic competition at Aldershot in 1914.
He entered the Royal Military Academy, Woolwich and was commissioned on February 11th 1915. He served with the British Expeditionary Forces in France and Flanders in the Royal Field Artillery from July 1915 as a Second Lieutenant and was mentioned in dispatches by Sir John French in November 1915 for 'gallant and distinguished service in the field'.
In 1917 Ian Grant's 70th Brigade was involved in a major offensive, the battle of Arras. During the course of this offensive over 100,000 men were killed, wounded or taken prisoner. Ian Grant was one of those casualties; he was killed in action on 24th April 1917 aged 20.
He was buried in the newly created Feuchy British Cemetery near Arras. His grieving parents chose to have the following on his headstone: 'Ever Loved Never Forgotten'.
Feuchy British Cemetery was made by the 12th Division in April 1917 and used until March 1918 when Feuchy village was taken by the Germans. The village was re-captured in August 1918.
| | | |
| --- | --- | --- |
| Born | Gosport, Hampshire | |
| Lived | Betchworth, Surrey | |
| | | |
| Son of | Alan and Mabel Grant of West Hayes, of Rockbourne, Salisbury | |
| | | |
| Regiment | 70th Brigade. Royal Field Artillery | |
| | | |
| Date of Death | 24th April 1917 | |
| Place of Death | France | |
| Cause of Death | Killed in Action | |
| | | |
| Age | 20 | |
| | | |
| Cemetery | Feuchy Chapel British Cemetery, Wancourt, France | |