The first royal visit to Betchworth that we know of was unexpected and probably unwelcome, but it left an impression on the village that endures 800 years later.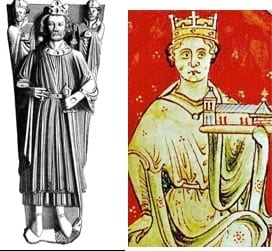 In 1216 King John reneged on Magna Carta. King John (1166-1216) was one of England's least successful monarchs. He lost his family's ancestral lands in Normandy and Aquitaine and faced rebellion from his own barons who called a foreign prince to their aid.
Rebel English barons invited the French crown prince, Louis, and his armed retinue to England in support of their cause.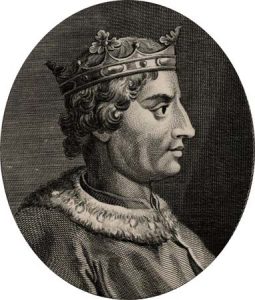 Louis was welcomed in London where he was proclaimed king on June 2nd. He then marched to Reigate to take the Earl de Warenne's castle there. The next day he and his troops set out for Guildford, passing through Betchworth and Dorking, where he rallied support.
Louis 'the Lion' (1187-1226), crown prince of France, was offered the throne of England by rebel English barons in 1216 but he was never crowned. On John's unexpected death many barons deserted him in favour of John's young son, Henry III. Louis' army was repelled by English troops and he was forced to return to France. In 1223 he became King Louis VIII of France.
It is thought that the name of the village inn, The Dolphin, commemorates Prince Louis' visit in 1216. French crown princes did not bear the title Dauphin (which means Dolphin) until 1349, more than a century later, but it is likely that the Prince's visit lingered long in local memory, and someone later named the village inn after the 'Dolphin' who had stayed in the village.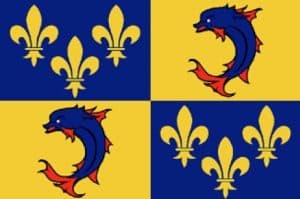 The term 'dauphin' for the heirs to the kings of France derives from the Dauphiné region of France, whose ruler was known as the Dauphin. Dauphiné became part of France in 1349 and was traditionally given to the oldest son of the king, who became known as the Dauphin. In the 12th century the rulers of Dauphiné had adopted a dolphin symbol on their coat of arms, often crowned, as the dolphin was considered to be the king of fish.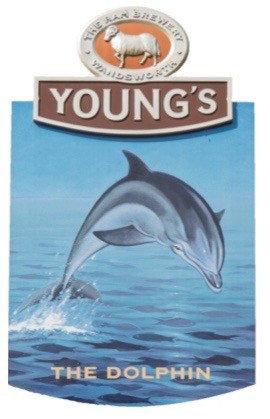 Before most of the population could read, inns used pictorial signs to identify themselves. The current inn dates from the 17th century.
At the time of Prince Louis' campaign the manor of Betchworth was owned by the de Warenne family. Betchworth Castle was fortified in the late 1300s, in the reign of Richard II, and again in 1449.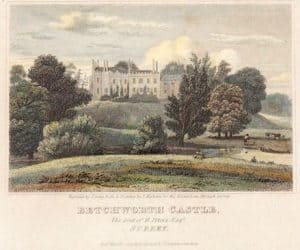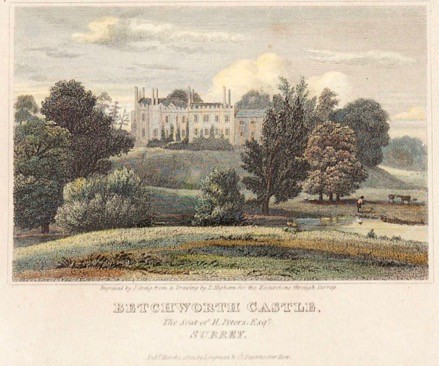 King John's son, nine year-old Henry III, journeyed through the village later in 1216. John's grandson, Edward I, passed through on May 14th 1294, on his way to what is now known as Betchworth Castle, and Edward II stayed at the manor on 17th July 1312. Medieval monarchs often processed through their kingdom so that they could be seen by the people.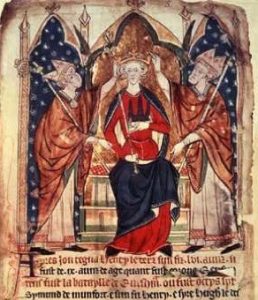 Henry III (1207-1272) was only nine years old when he came to throne during the barons' revolt against his father, King John. His reign, like his father's, was beset with strife between king and powerful lords, in particular Simon de Montfort who rebelled against him and ruled in his stead for a year.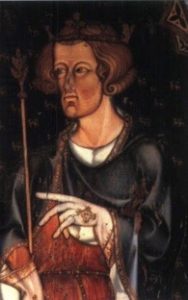 Edward I (1239-1307) stayed in the fortified manor house whilst en route from Otford in Kent to Chichester.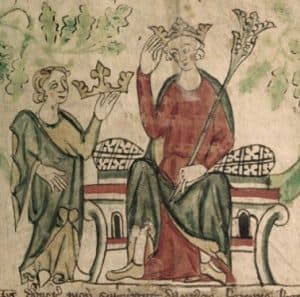 The reign of Edward II (1284-1327) was one of the most disastrous in English history and he was deposed by an army led by his wife, Isabella of France, in favour of his son.