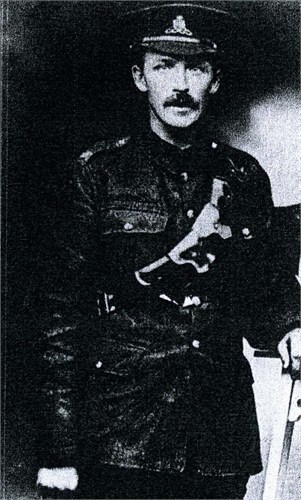 Thank you to Patricia Brazier for the following research and thank you to Richard Bellchambers (Grandson in law to George Davey) for the family photographs.
George was born on 1st October 1882 in Hertford and baptised in the local Parish Church. His father, Peter, is a Porter. His mother is Alice Ann (nee Jiggins).
Peter was born in Chelmsford, Essex and Alice was born in Hornchurch, Essex.
In the 1891 census the family are living at 65, St Andrews Street in Hertford. George's father Peter is now a labourer. George has several siblings; Helen aged 16, Peter aged 11, Lilian aged 5, Harry aged 3 and twins Louisa and Rose aged 4 months. George is aged 8 and at school.
When the 1901 census was taken George is 18, and working as a gardener on an Estate in Hungerford, Berkshire. His parents are still living in Hertford.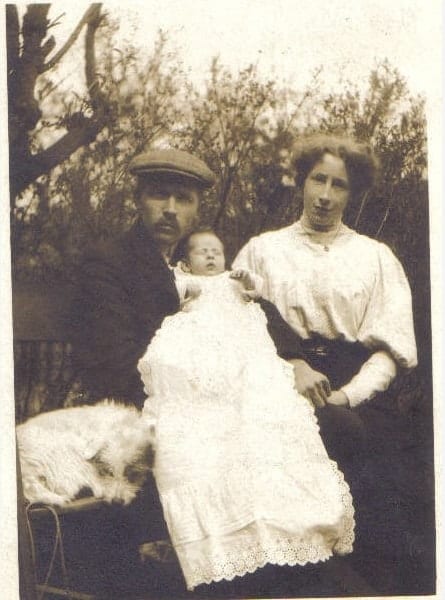 On 11th July 1908 George married Edith Winifred Rickards in the Parish Church of Hanwell. His father Peter and his sister Lilian were witnesses. They had three children; Ernest Frederick Peter born 24th July 1911 in Hertford; Harold William born 13th May 1914 in Albury, Surrey and George Maurice born October 1916.
In the 1911 census George and Edith are living at 60 Port Vale, Hertford, with their son Ernest, Edith's mother Mary Ann Rickards and a nephew Percy Charles Rickards. George's occupation is still a gardener.
On 6th December 1915 George joined the Army Reserve. His address on enlistment was The Glade, Holmbury St. Mary. His service papers show that he was 5 foot 9 1/2 inches tall; he had blue eyes and fair hair. He was mobilised on 2nd June 1916. He initially spent time training in England and in December 1917 he is in barracks at Darby's Hill in Dudley, Worcestershire. On 16th April 1918, he embarked for France and arrived at Le Harve the following day. He joined the 142nd Anti-Aircraft Section in the field on 29 April 1918.
He died from Bronchial Pneumonia at 56 General Hospital Etaples on 7th November 1918. He is buried at Etaples Military cemetery, Row D Grave No. 2e was 33 years and 2 month
After his death Edith moved to Herne Bay in Kent, with her three young sons. She received a pension of 29 Shillings and 7 pence per week. In the 1939 register she is still living in Herne Bay, her son Harold and her sister Sarah Ann are living with her. She died in Herne Bay in 1970 aged 88.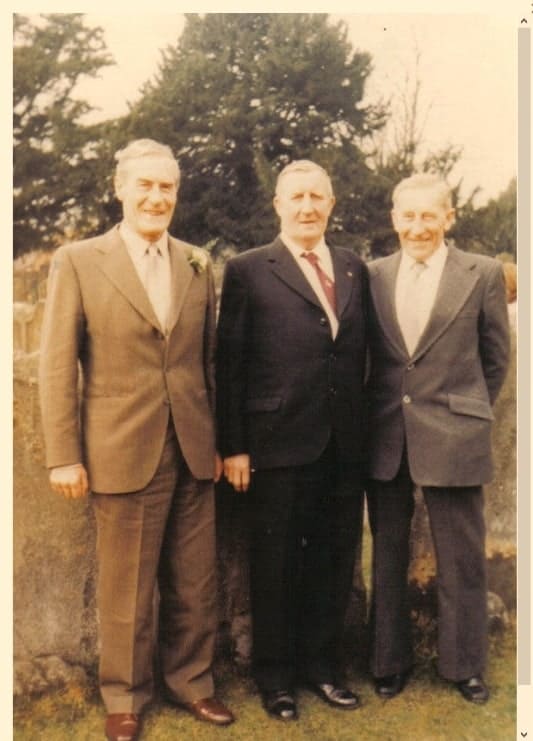 | Born | | Hertford, Hertfordshire |
| --- | --- | --- |
| | | |
| Son of | | Peter and Alice Ann (nee Jiggins) |
| Husband of | | Edith Winifred Rickards |
| Father of | | Ernest, Harold and George |
| | | |
| Regiment | | 27th Anti-Aircraft Section, Royal Garrison |
| Number | | 90627 |
| | | |
| Date of Death | | 7th November 1918 |
| Place of Death | | Etaples, France |
| Cause of Death | | Died of pneumonia |
| | | |
| Age | | 34 |
| | | |
| Cemetery | | Etaples Military Cemetery, Etaples, France |