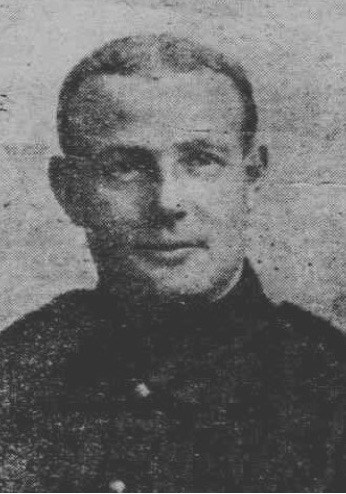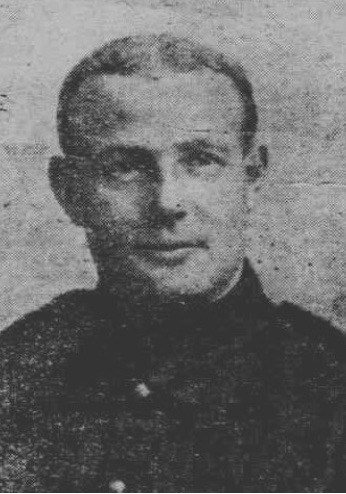 Thank you to Karen Wilson from Betchworth Village Archives for allowing us to publish her research.
Little is known of William Tucker's life in Betchworth, except that he and his family lived at Ivy Cottage, possibly the cottage behind Flagg House which is now known as Sycamore Cottage. He was a regular soldier and had enlisted in the Royal Field Artillery in 1903. In 1907 he married Amelia Jane Somerville in Colchester; her father had also been a regular soldier. They had three children together.
When war broke out, William was sent to France as a Bombardier in the 27th Brigade, 119th Battery which was part of the British Expeditionary Force. He served in major battles on the Western Front and had his last leave in March 1915. On May 9th 1917, he was wounded by an exploding shell and initially it was thought that he would be able to be transferred back to a hospital in England.
Amelia had received letters from the chaplain and Lieutenant R. H. Gray expressing their hopes for a speedy recovery and remarking on his sterling qualities as a soldier and a man.
But the next letter, dated May 14th from a kind nurse at No. 13 General Hospital, conveyed the news of his death: 'I am very sorry to tell you that your husband, Bmdr. Tucker, R.F.A., was admitted to this hospital yesterday morning, and passed away at 6.10 a.m. today. He was very severely wounded in the back and arm, but his condition gave no cause for anxiety yesterday; in fact, we hoped that after a day or two's rest here he would be fit for travelling to England. However, in the night he suddenly developed alarming symptoms and was operated upon immediately. Everything that we could possibly do was done, but I am sorry to say that it was of no avail, and he passed quietly away. It was all so quick, but I think he realised that he was not going to get better, for he gave the sister who was with him your address for us to let you know. I am more sorry than I can say, for it will be a great shock to you I know. Will you accept my very deep sympathy with you and your family in your very great sorrow.'
The same shell that killed William Tucker also wounded Captain Thomas Gerard Du Buisson of Snowerhill; he later had to have his leg amputated. The account of William's death in the Surrey Mirror and County Post of May 25th states that he was the 'personal attendant' of Captain Du Buisson. Amelia Tucker was described in the same account as being 'highly respected' and had received messages of sympathy form a large number of Betchworth residents.
William Tucker was buried in the Boulogne Eastern Cemetery and Amelia had 'Loved Honoured And Remembered Always' inscribed on his headstone.
| | | |
| --- | --- | --- |
| Lived | | Betchworth, Surrey |
| | | |
| Son of | | William and Emma Tucker |
| Husband of | | Amelia Jane Tucker of Ivy Cottage, Betchworth |
| | | |
| Regiment | | 119th Battery. 27th Brigade. Royal Field Artillery |
| Number | | 26403 |
| | | |
| Date of Death | | 14th May 1917 |
| Place of Death | | Boulogne, France |
| Cause of Death | | Died of wounds received by an exploding shell |
| | | |
| Age | | 35 |
| | | |
| Cemetery | | Boulogne Eastern Cemetery, France |