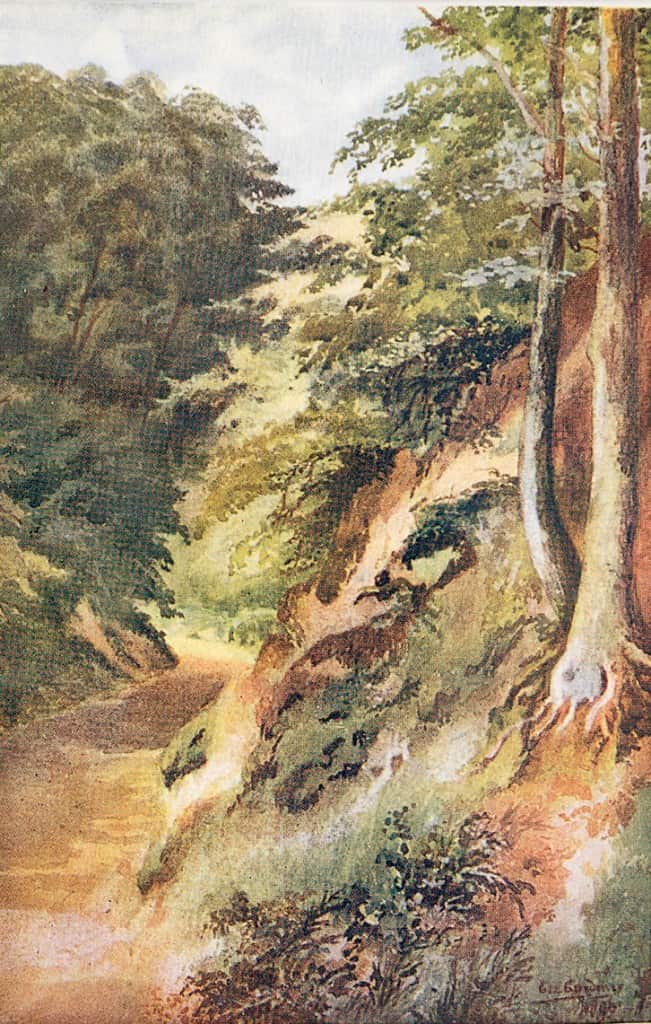 Over the whole Wild of Kent and Sussex it is the same, the corn is cheap at the barn because it cannot be carried out, and dear in the market because it cannot be brought in,' wrote Daniel Defoe (c. 1660-1731) who appears to have been educated in Dorking for a time. For much of the year travel into Dorking was difficult.
Stane Street had disappeared into the clay and since Saxon times Dorking's main route south went via Coldharbour to Ockley. But it was 'a shocking, steep ravine, quite impassable for wheels', with deep furrows cut into the soft greensand. The alternative via Newdigate was churned into a quagmire and the direct track across the Holmwood was worse. Often the only things that could be brought to market were those that could be driven on foot. To the north the situation was not much better. The River Mole had to be crossed at Burford and coaches were often abandoned in favour of horseback for crossing the Downs.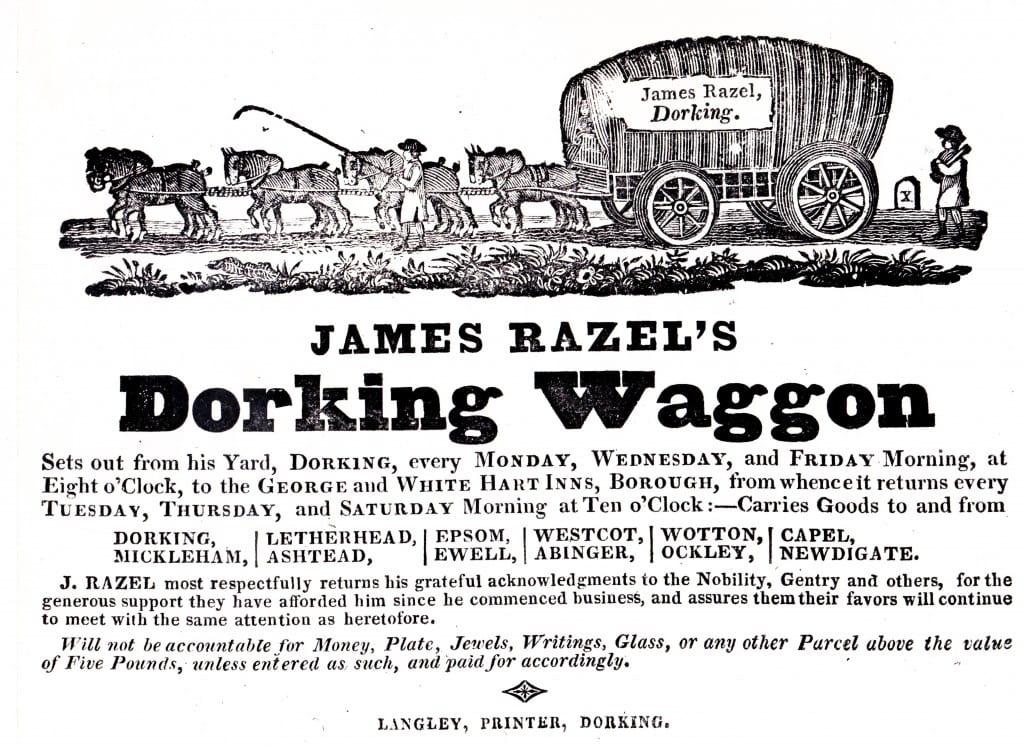 James Razel's Dorking Wagon trade card, about 1830. Between the 1820s and the 1840s Razel's horse-drawn wagon carried goods along the turnpike to and from London 3 times a week. A fully laden wagon pulled by 8 horses would have taken all day to reach London. The man walking behind is probably carrying a stick or blunderbuss to protect the wagon's valuable goods.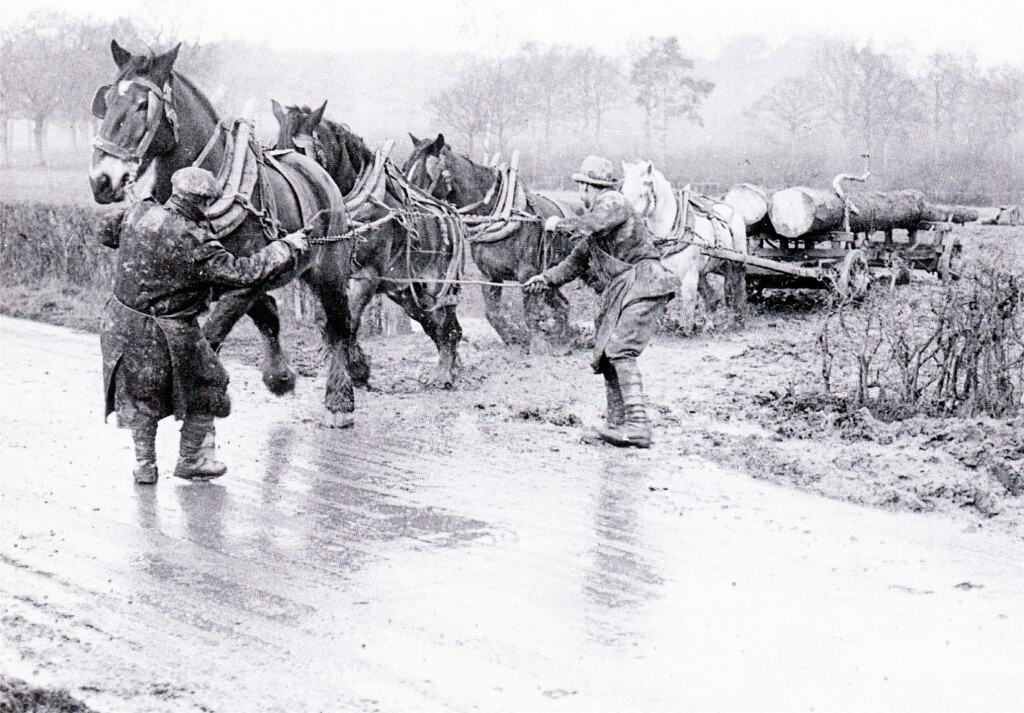 For the farmers of the surrounding villages the markets of London – and sometimes even Dorking – were inaccessible. Corn was expensive in Dorking because of the difficulty of getting it there. Timber from Holmwood and Ashcombe wood lay at the roadside all winter, taking years to reach the Thames. Something had to be done.
In 1755 Dorking and Horsham landowners petitioned Parliament to be allowed to build a new highway.