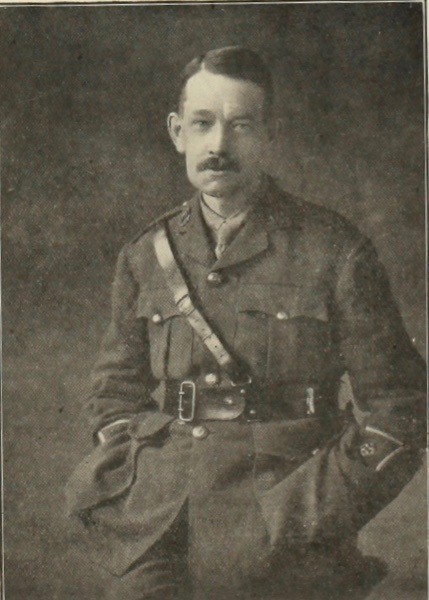 Thank you to Patricia Brazier for the following research and to Phil Cooper from Surrey History Centre for the photograph.
Sydney was born on 11th May 1875. He was baptised at the Parish Church of Great Bowden in Leicestershire. His parents are William Edward, a Congregational Minister and Hannah Garland Wilkinson.
Shortly after Sidney's birth his parents must have spent some time in India, as his brother Ernest William was born there around 1877. In the 1881 census the family are back in Leicestershire.
He attended Wyggleston Hospital Boys school from 1885 – 1887 and then Market Harborough Grammar School.
He received his medical training at Edinburgh University and in 1901 he is working as a surgeon in The Seaman's hospital in Greenwich. He then spent 2 years in North East Rhodesia as a Medical Officer. Returning to England, due to ill health, he then went to Frizington in Cumberland, where he became Medical Officer of Health. This is where we found him in the 1911 census. The residents presented him with a gold watch when he left.
At the outbreak of war he applied for a commission, but was rejected due to ill health. He then volunteered to help at the London Hospital, where his brother, Ernest William was the House Governor. He was eventually granted a commission and he was put in charge of the Officers Section at the same hospital. He was a very popular man, devoted to his duty.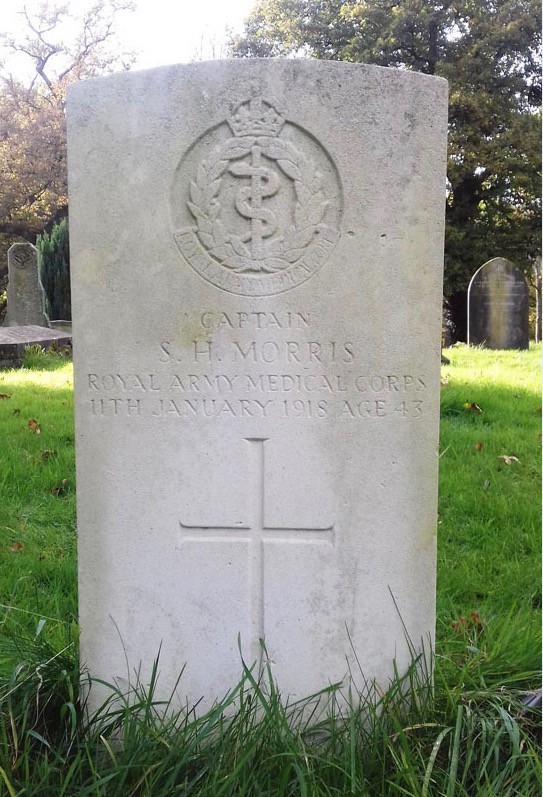 Sadly he died on 11th January 1918 at the London Hospital. He loved the Surrey countryside and had requested that he be laid to rest at St. Mary Magdalene Church in South Holmwood.
| | | |
| --- | --- | --- |
| Son of | William Edward Morris and Hannah Garland Wilkinson | |
| | | |
| Regiment | Royal Army Medical Corps | |
| | | |
| Date of Death | 11th January 1918 | |
| Place of Death | London Hospital | |
| | | |
| Age | 43 | |
| | | |
| Cemetery | St. Mary Magdalene Churchyard, South Holmwood | |