Anyone who has lived a long time has a story to tell about the events they have been through, so why not record their experiences. If we don't record them, their stories will one day be lost forever.
Ways to conduct an interview:
By email or letter
The easiest and safest way to interview someone (especially if you don't know them) is by email or a letter (with a stamp). Using this method, you can interview people almost anywhere in the world without having the expense of travel. A great-aunt in Australia would be a good example.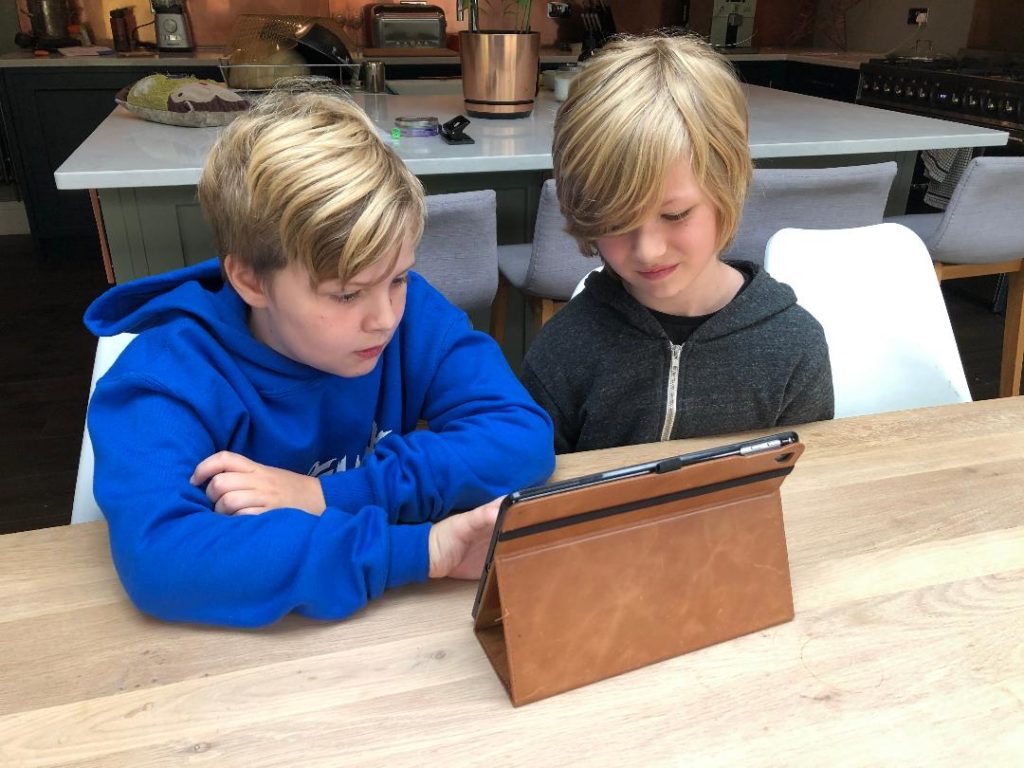 You can read their full interview here.
It is always better if someone who knows the person (perhaps a parent, teacher or friend) makes the introduction first, so they know who you are and why you want to interview them. Good interviews always involve trust.
If you don't know the person, you should always arrange to send your questions via the person who makes the introduction, because people are rightly cautious about sharing their email or home addresses.
When the person has agreed to be interviewed, prepare your questions carefully. Make them short. Take care not to bombard them with too many questions or you might put them off.
Writing your questions in a letter or email gives the person time to consider their answers. Give them time to think by emphasising that there is no hurry. That way you will get better replies.
You can also include photos or press cuttings to help trigger memories.
Face-to-face interviews
To interview an elderly relative or family friend, you should ask someone (perhaps a parent) to set up an informal chat with them at home, in a garden (usually over a cup of tea or coffee) or anywhere else you can make them feel comfortable and relaxed. You can also conduct face-to-faces interview using Zoom, though many elderly people find it quite fiddly unless they have someone to help them.
How to prepare the best interview questions
Do your research. Find out all you can beforehand by talking to others who know them and by reading about the events they might have lived through. You can carry out research in the library, on the internet or in Dorking Museum.
Ordinary people have often been involved in or been eyewitnesses to the most extraordinary events. It could be a protest that changed the world or an act of kindness, such as running a food bank or helping survivors in a disaster. For example, everyone in southern England will remember what they were doing the day after the Great Storm in 1987. They will never forget waking up the next morning. Everyone has a different memory of this event.
Decide what you want to talk about, then design specific short questions to reveal it. When you interview someone, you want the person to tell you their true feelings. It brings the interview to life.
Asking the right questions:
Caution: How be a bad interviewer!
When you hear a television interview that begins with the question: What's it like being a farmer? or Tell me a little bit about your life as a footballer they are not really asking anything. It automatically reveals that the interviewer hasn't done any homework or, worse still, that they haven't even bothered to take the time to find out about the person they are interviewing. This is a bad start. You often hear questions like these in TV interviews and they usually result in dreary and uninteresting answers. You can do better.
Treat your interviewee with respect by doing your research and they will respect your efforts in return.
How to be a great interviewer
Decide what you want to talk about, then start with one or two general questions, just to break the ice, trigger memories and transport your interviewee back in time. Then use more specific questions to reveal the details of their story.
The not-so-revealing questions are called 'closed questions' because they are easier for people to answer with a yes or no. For example, Question: Did you meet Princess Diana when she visited your hospital? Answer: Yes/no. This is not very revealing without a follow-up question.
The best questions are called 'open questions', because they can't be answered with a simple yes or no. Instead, ask use questions that ask: what, why or how, because they make people explain. For example:
What was going through your mind the first time you walked on stage to perform in front of all those people?
When you were a nurse in the intensive care unit, what made you feel you'd had a good day when you arrived home at the end of a busy shift?
How did you manage to survive in the freezing cold water when the ship went down?
Important: If you are face-to-face with someone, be a good listener!
For a face-to-face or Zoom interview, ask your question, then sit back and LISTEN. It is tempting look down at your list for the next question, but you have to remember that there is no hurry. Pauses are okay. It is better to keep eye contact because it shows you are listening. Listen carefully and depending on what you hear you might want to ask a follow-up question in response.
You don't have to stick rigidly to the questions on your list – just go with the flow and treat it as a conversation. This is when the best and most unexpected answers come out.
Other secret weapons for the best interviews
Ideally, you need to think of ways to transport the person you are interviewing back in time to remember how he or she felt when they went through their experience. Here are two tried and tested ways:
Photograph albums
Photograph albums always trigger memories, usually of happy times because that is when people take the most photos. However, photos can also capture tragic as well as fun moments. Use photographs wisely and sensitively. Choose the pictures carefully to trigger memories, then design your questions around them. You will be amazed at what comes out.
Music
Music is a wonderful way to bring back memories, so play it during the interview if it helps. Find out what music your interviewee might have listened to when he or she was about 18 or at the time of a significant event in their lives. This is known as 'the music of your life' and it is why they play 'oldies' on the radio. It puts smiles on faces because music takes people straight back to the time to when they heard it. You can almost guarantee that the first 10 seconds of A Hard Day's Night by the Beatles will have Granny bouncing up and down in her chair!
Expect the unexpected reactions, then ask follow-up questions.
Recording devices
When you are sitting with someone and asking questions, you want to be listening to what they are saying, rather than writing notes. Journalists used to have a form of notetaking called 'shorthand', but today there are better ways. This is where a voice recorder, such as a mobile phone or tablet comes in useful, because you can record the conversation using a voice recording app (there are plenty of them), then write notes from the recording when you get home. Experiment on your own beforehand, so you know how to work the equipment reliably and without making a fuss.
Put the recorder on the table close to the person you are talking to. If you generally keep eye contact with your interviewee to show you are listening to what they are saying, they will soon forget the recorder is there.
Treasure their memories. You might be the first person they have ever fully shared their stories with!