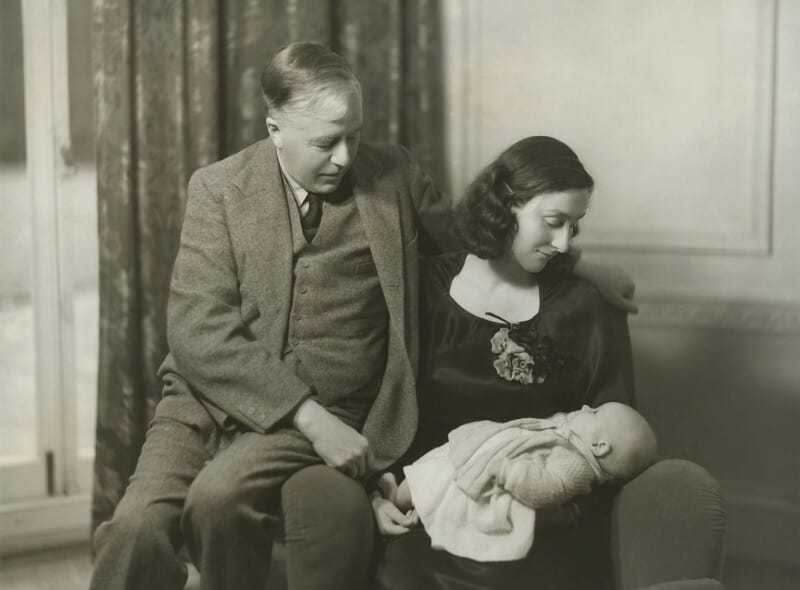 Susi Hock (1911-1993) had an eventful life before she met her future husband James Jeans, and moved to Westhumble. Born in Vienna she trained as a ballet dancer, but soon gravitated towards learning the piano, later on switching to the organ being her primary instrument. She was trained by those such as composer Franz Schmidt and the organist and composer Charles-Marie Widor.
It was during her 1934-35 tour that she met Sir James Jeans, and they married in Vienna in September 1935. She moved to his house in Westhumble, Cleveland Lodge, and had three children with him before he died in 1946. At Cleveland Lodge the previous organ was added to by a new organ, which was the first neo-Classical organ built in 20th century Britain. Her home also contained other impressive types of organs including a working model of a water organ and several chamber organs. In order to allow Sir James to continue his scientific writings whilst she played, he built an extra music room with soundproofing.
In 1934 she undertook her first concert tour in Britain, which was a huge success. Closer to home, in 1954 she founded the Mickleham and Westhumble Festival (later known as the Boxhill Festival after 1966), and was held at Cleveland Lodge. She additionally founded a summer school for organists which she also ran from her home. Additionally, Jeans toured Europe, the United States and Australia as well as publishing many articles in scholarly journals concerning her in depth knowledge about music and instruments. She introduced music originating in England from the seventeenth and eighteenth centuries to the wider public.
Jeans inspired many young musicians, and her notable pupils include, George Guest, Peter Hurford, David Lumsden, Ralph Cupper, Tim Rishton and David Sanger. Jeans lived in Westhumble at Cleveland Lodge right up until her death in 1993, when she left the house to the Royal School of Church Music.