Thank you to Karen Wilson from Betchworth Village Archives for allowing us to publish her research.
Ernest Short was born in Holmwood in August 1880 and was baptised at St. John's church. His father James was a baker and it wasn't until sometime between 1901 and 1911 that the Shorts moved to Betchworth and lived at Dillon Cottage. In 1901 Ernest was a groom for a draper and grocer in Headley, Hampshire and it was only his brothers Charles and William who were living with their parents by 1911. At that time Ernest was living at the Barley Mow in Reigate Road with the Burnhams as a 'servant'. His age on the 1911 census appears to be 38, but he was only 31.
Elizabeth Burnham (née Field) had been born at the Barley Mow in 1879 and in 1904 she married Aaron Burnham. Prior to her marriage she had worked as a barmaid in Penge.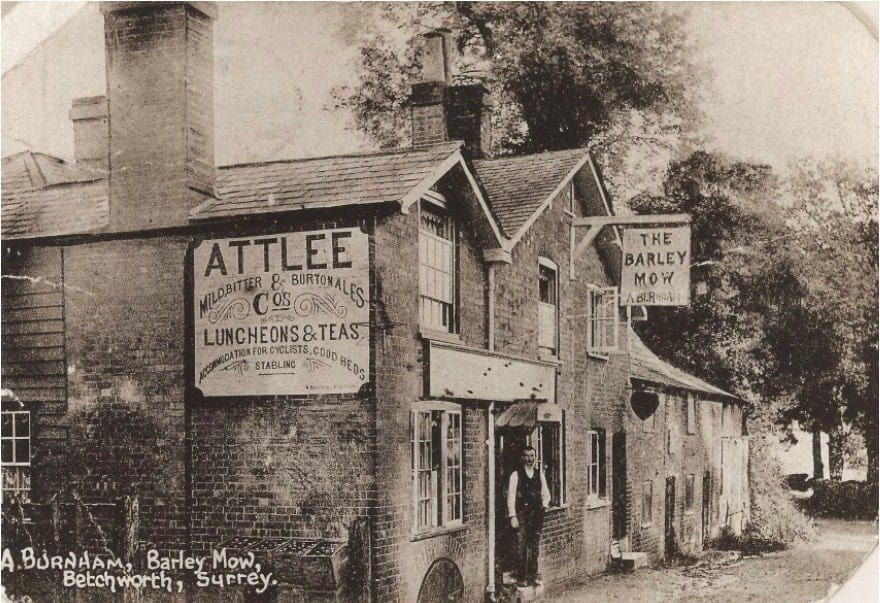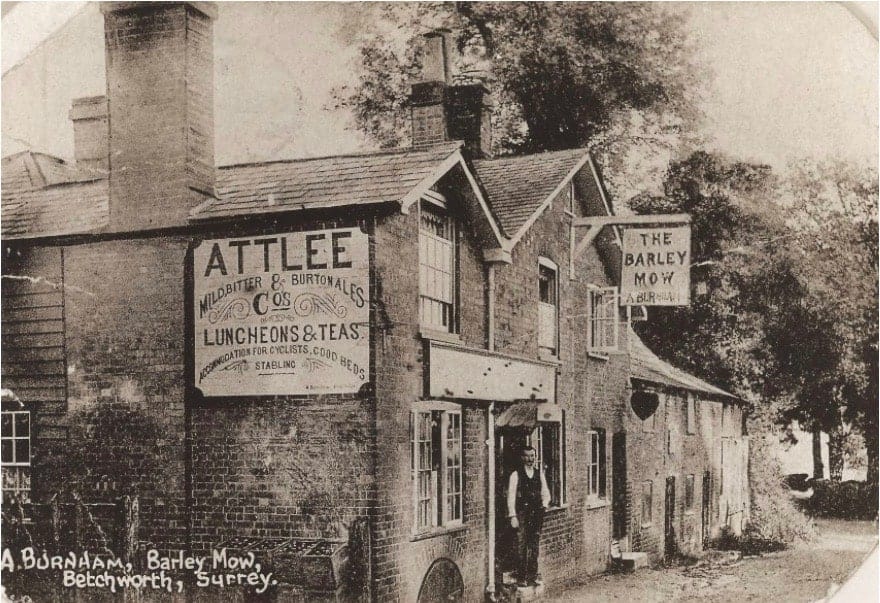 She and Aaron eventually took over the pub from her father, James Field. But in 1911 Aaron Burnham died aged 33. Elizabeth took over the pub and Ernest Short continued to live and work at the Barley Mow with Elizabeth and her son Percy. In 1916 Ernest and Elizabeth got married.
Shortly after their marriage, Ernest enlisted in the Royal Fusiliers and was sent to France in May 1916. He survived two years of fighting on the Western Front and was promoted to Lance Corporal. On May 10th 1918 Ernest Short was severely wounded and was moved to Rouen, to the No. 12 General Hospital. The hospital had been taken over by American personnel in 1917 and it was a nurse from St. Louis who wrote to Elizabeth Short: 'I am sorry to tell you that your husband Lce-Corpl. Short is a patient in this hospital; he is suffering from a gunshot wound in the left hip and a partial fracture of neck of femur. The doctors are hopeful of his recovery and are seeing that everything possible is done for him. He is visited daily by the chaplain. Write often.'
Unfortunately the doctors' hopes were not realised and Ernest Short died of his wounds on June 7th aged 37.
He was buried in the St. Sever Cemetery Extension at Rouen three weeks after Ernest Durham was buried in the same place; they lie not far from each other.
| | | |
| --- | --- | --- |
| Born | Holmwood, Surrey | |
| Lived | Betchworth, Surrey | |
| | | |
| Son of | James Short | |
| Husband of | Elizabeth Field (Short) | |
| | | |
| Regiment | 34th Battalion. Transferred to 101st Battalion (60479). Royal Fusiliers | |
| Number | 31459 | |
| | | |
| Date of Death | 7th June 1918 | |
| Place of Death | Rouen, France | |
| Cause of Death | Died of wounds | |
| | | |
| Age | 37 | |
| | | |
| Memorial | St. Sever Cemetery Extension, Rouen | |