Thank you to Janet Mata for this research.
Percy Croucher was born in 1888 to father Thomas, a gardener, and mother Ellen. He was baptised in August that year at St Mary's, Holmwood.
The 1891 census shows that the young Percy was living at Brookwood Cottage in Capel and had an older brother, Thomas, and a younger sister, Doris. Thomas Croucher's profession is noted in 1891 as a cowman/agricultural labourer. The family then seem to have hit particularly hard times – Percy's mother, Ellen, died in 1896 aged 38 . Her burial record states that at the time of her death she was living in the Dorking Workhouse (on the site of the present Dorking Hospital) and presumably the rest of the family were also in the workhouse at that time.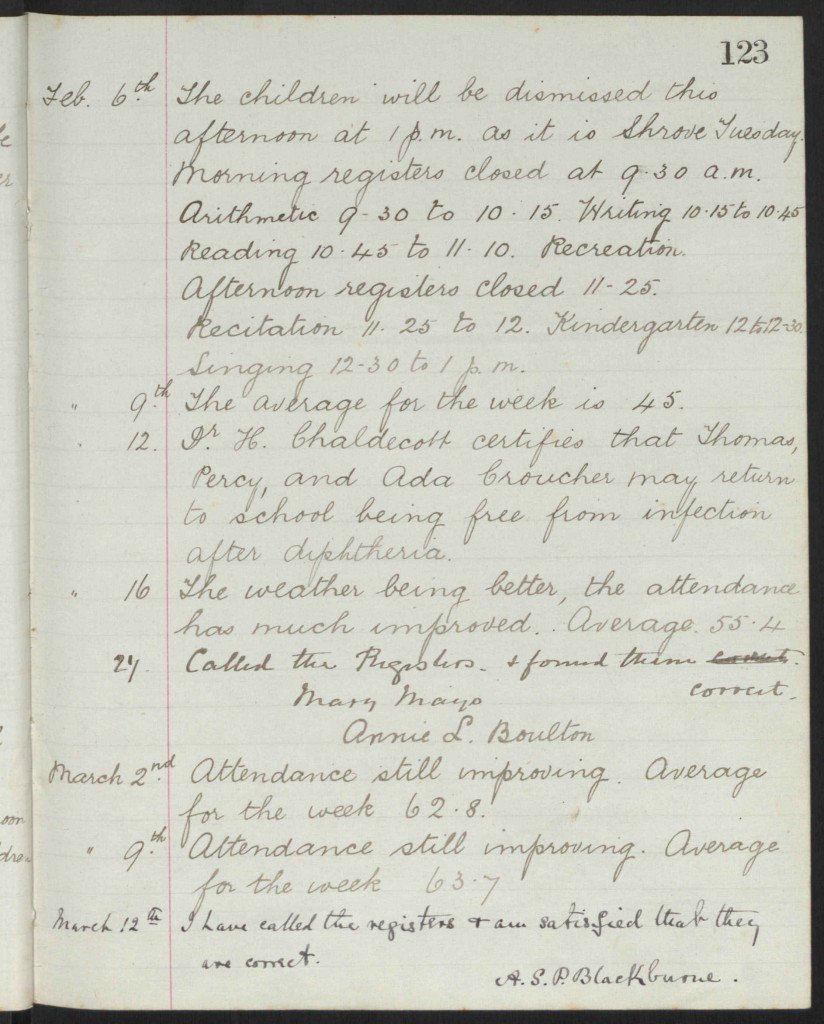 Percy was educated first at St Martin's Pixham Lane Infants School in Dorking. There is a note on the Pixham School records that "Dr H Chaldecott certifies that Thomas, Percy and Ada Croucher may return to school being free from infection after diphtheria."
In October 1985, aged 7, Percy went on to St Martin's C of E School for Boys. His school record shows that he was living at an address in Leslie Road, Dorking while he was at St Martin's School. He left in June 1896 – not long before his mother died – having been a pupil there for less than a year.
By 1901 the Croucher family, father Thomas, now a widower and trading as a domestic gardener, Percy and four siblings (Thomas aged 14, Doris aged 10, Ellen aged 9 and Ernest aged 6) were living at 9 Harrow Road in Dorking, along with four female members of the Stoner family – recorded on the census as aunts/cousins of the Crouchers.
By the time of the 1911 census Percy had joined the 2nd Battalion of the Queen's (Royal West Surrey) Regiment, enlisting in Guildford, and was in Gibraltar – having also seen service in Cyprus and Arabia. His rank in 1911 was a private.
Three years later, Percy Croucher, now a Lance Corporal, was killed during the First Battle of Ypres. The regimental war diary records the events of 6/7 November 1914 when Lance Corporal Croucher lost his life, along with many of his comrades. He is commemorated on the Menin Gate at Ypres.
| | | |
| --- | --- | --- |
| Born | Holmwood, Dorking | |
| Lived | Woking, Surrey | |
| | | |
| Son of | Thomas and Ellen Croucher | |
| | | |
| Regiment | 2nd Battalion, Queen's Royal West Surrey Regiment | |
| Number | L/9409 | |
| | | |
| Date of Death | 7th November 1914 | |
| Place of Death | Killed in Action | |
| Cause of Death | Ypres, Belgium | |
| | | |
| Age | 26 | |
| | | |
| Memorial | Menin Gate, Ypres, Belgium | |