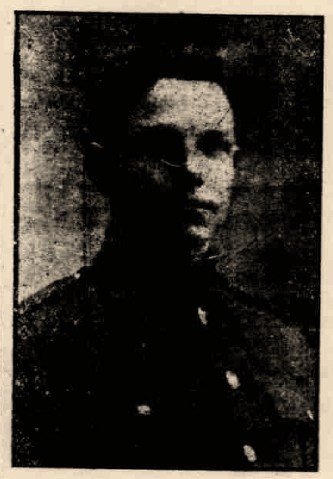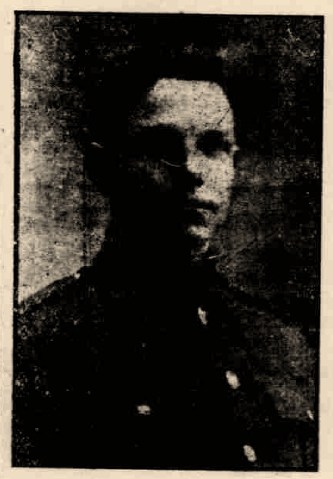 Thank you to Patricia Brazier for the following research.
Walter was born in Charlwood in the September quarter of 1898. His parents are James Henry and Elizabeth (nee Riddaway).
James and Elizabeth married in the Parish Church in Charlwood in 1887. James was a carpenter and Elizabeth was a domestic servant.
In the 1891 census, James and Elizabeth are living in Rosemary Lane in Charlwood, they have two children, Alice aged 2 and George aged 1.
When the 1901 census was taken Walter's family are living in Chapel Lane in Charlwood. Walter, now 2 years old has four more siblings: Ernest aged 8, Frank aged 6, Dora aged 3 and Harold aged 8 months.
The family are still living in Chapel Lane in 1911, Alice has now left home, and she is working as a domestic servant in a house in Kensington. Walter and his brother Harold are at school. George is now a carpenter, Ernest is a groom, Frank is a Grocer's Assistant and Dora is an Apprentice Dressmaker.
At the Charlwood Flower show in August 1910 Walter won a prize for a Brush drawing of Sweat Peas and foliage and a pencil drawing of Fruit and Flowers from nature. He attended Charlwood School and in December 1912 he received a prize for General efficiency and good conduct. Walter was also a member of Mrs. Janson's woodcarving class in Newdigate Church. The class was started in about 1902 to 'stop the boys from hanging around Mr. Dean's shop window for the sake of the lighting.' Their work reached a remarkably high standard, a lot of which can still be seen in the church.
Walter enlisted into the Queens Royal West Surrey at Guildford. His battalion were defending the Village of Meteran in Belgium in April 1918. The War Diary mentions that one officer is missing after the battle. His date of death is given as 14th April 1918. He was 19 years old. Walter has no known grave and his name is recorded on the Pleogsteert Memorial, which is 12.5 kilometres south of Ypres.
Walter's brothers Frank and Ernest were also serving soldiers, they both survived.
| | | |
| --- | --- | --- |
| Born | | Charlwood, Surrey |
| Lived | | Charlwood, Surrey |
| | | |
| Son of | | James Henry and Elizabeth (nee Riddaway) Skinner |
| | | |
| Regiment | | 1st Battalion. The Queen's Royal West Surrey Regiment |
| Number | | G/16059 |
| | | |
| Date of Death | | 14th April 1918 |
| Place of Death | | Meteran, Belgium |
| Cause of Death | | Killed in Action |
| | | |
| Age | | 19 |
| | | |
| Memorial | | Ploegsteert Memorial, Belgium |