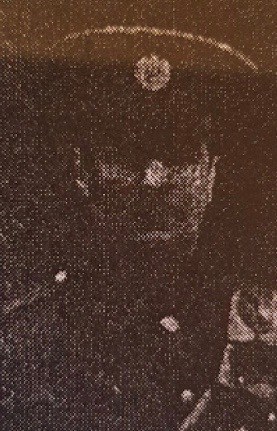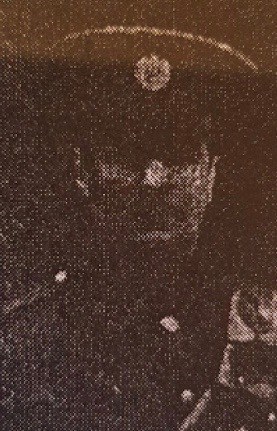 Thank you to Lenka Cathersides for this research.
William Heasman was born about 1869 at Outwood, Holmwood, Surrey.
He was son of Frederick and Ann Heasman of Beare Green, Dorking, Surrey and husband of Edith Heasman nee Smith of Ivy Cottage, Beare Green, Dorking , Surrey.
The couple married in the 1st quarter of 1891 at Dorking, Surrey.
At the time of the 1911 census, William lived at Redlands Bank Cottages, Holmwood and worked as a gardener and a groom. His wife Edith worked as a dressmaker. Their children were called Agnes Mary, Albert Jesse, Ernest Fredrick and Lilian Edith.
He was part of the 17th Division Signal Company of the Royal Engineers. His regimental number was 60859 and was a lance corporal. He enlisted at Guildford, Surrey in January 1915, and at the time of enlistment lived at Holmwood.
William entered Western Theatre of War (France) on 13th July 1915.

William died of pneumonia on the 22nd of May 1917 in France. He is buried at Boulogne Eastern Cemetery in France. His grave reference is IV.B.35 and the headstone reads God call him home-   Peace let him rest- God Knoweth Best´.
He was awarded the British and Victory medals and the 1915 Star. William was 48 years old.
| | | |
| --- | --- | --- |
| Lived | Holmwood, Surrey | |
| | | |
| Son of | Frederick and Ann Heasman of Beare Green, Dorking, Surrey | |
| Husband of | Edith Heasman (nee Smith) of Ivy Cottage, Beare Green | |
| Father of | Agnes Mary, Albert Jesse, Ernest Fredrick and Lilian Edith | |
| | | |
| Enlisted | Guildford, Surrey | |
| | | |
| Regiment | 17th Division Signal Company, Royal Engineers | |
| Number | 60859 | |
| | | |
| Date of Death | 22nd May 1917 | |
| Place of Death | France | |
| Cause of Death | Died of Pneumonia | |
| | | |
| Age | 48 | |
| | | |
| Cemetery | Boulogne Eastern Cemetery | |