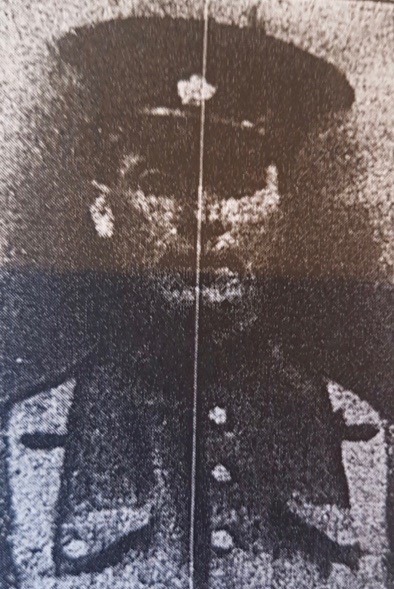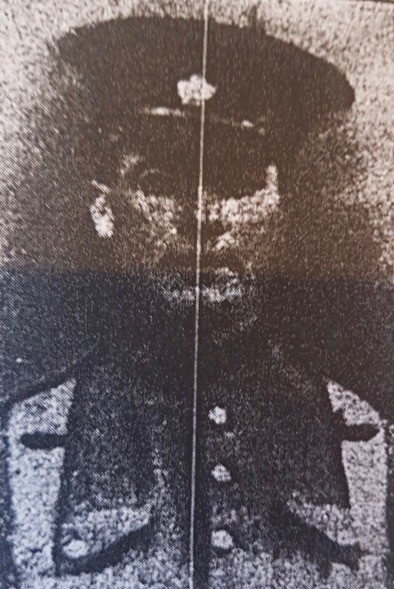 Thank you to Lenka Cathersides for the following research.
Alfred Jesse Martin was born on 13th February 1898 in Dorking, Surrey to domestic gardener William Henry and Amy Sarah (nee Alderson). He was baptised on 24th April 1898 at St Martin's church in Dorking. At the time of the baptism the family lived at Leslie Road, Dorking and William was working as a sawyer.
Alfred's father William was born about 1862 in Sundridge, Kent to Steven. His mother Amy Sarah was born about 1861 in Brasted, Kent to William Alderson. William and Amy married on 25th October 1885 in Brasted.
Alfred had six known siblings: George Harry born in the 4th quarter of 1891; Albert Stephen born about 1893, both in Westhumble, Surrey; Arthur E. born about 1895; Ronald Frederick born about 1900; Robert Austin born about 1902 and Cecil Alderson born about 1905, all in Dorking.
At the time of the 1901 Census, the family lived at Leslie Road, South Side in Dorking. William was working as a gardener and Amy was looking after their sons: George, Albert, Arthur, Alfred and Ronald Frederick.
On 5th October 1903 Alfred was admitted into the Dorking British School. At the time of his admission the family lived in Leslie Road. The previous school he attended was in Pixham. He left the Dorking British School in 1912. After leaving school he was employed as a stable lad at Pinhurst, Mickleham.
His nickname was Alf.
At the time of the 1911 Census, the family lived at 5 Pixham Lane, Dorking. William was working as a gardener and Amy was at home. Of their children: Albert was working as a private service footman and Alfred, Ronald, Robert and Cecil were at school. The accomodation had six rooms. Amy stated that she had given birth to ten children of whom were nine were still alive.
On 4th of April 1915, Alfred and his oldest brother George arrived from Liverpool, England on the vessel Metagama to St John's in Newfoundland, Canada. George had already lived in Canada.
Alfred Martin enlisted into the 10th Battalion of the Canadian Infantry (Alberta Regiment) on 28th December 1915 in Calgary, Canada. He was a Private with regimental number 184110. He was over 5ft tall, had a dark complexion, brown hair and grey eyes. He was a member of Church of England. At the time of his enlistment Alfred was working as a horse rancher. His family were still in Pixham.

A HERO'S SACRIFICE
Pte. Alfred Jesse Martin, 10th Canadians, was killed at Vimy Ridge on April 28th, while attempting to rescue a wounded comrade. He was the fourth son of Mr and Mrs Martin, 8 Pixham Lane, Dorking. He went to Canada in 1915, with his older brother, who had been on a visit to this country. He joined up in November of the same year and came to England for training in July last, going out to France in the following September. He was an old British School boy, and after leaving school was employed as stable lad at Pinehurst, Mickleham. An old friends and comrade himself slightly wounded writing to deceased's sister after Pte Martin's death says "I am only longing for the time when I shall either get knocked out or get a Hun for every hair my dear old pal had in his head. Alf was a brother, you may always speak of with pride – a better man never lived. You may be half as good. Your folks must feel his loss, but believe me no more than I do. I cannot write more; I feel too lonely without the 'kid'"
Alfred Jesse Martin Death Notice © Dorking Advertiser ancestry.co.uk
Alfred Martin was killed in action on the 28th of April 1917 at Vimy Ridge, France while attempting to rescue a wounded comrade.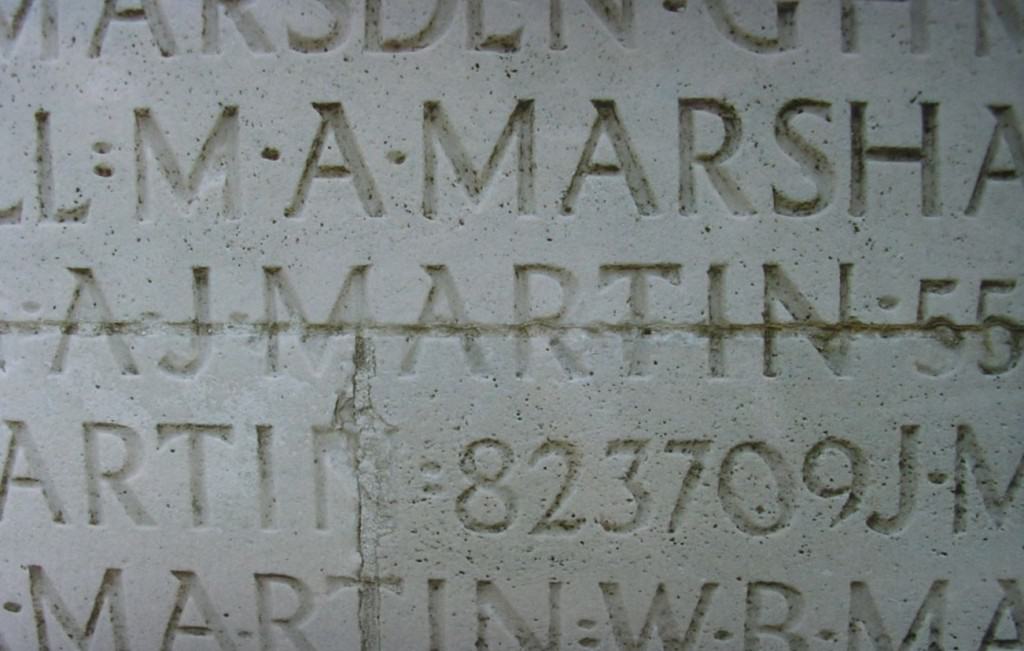 He is commemorated on the Vimy Memorial in France.
Alfred's parents later lived at 38 Hart Road in Dorking.
| | | |
| --- | --- | --- |
| Born | Dorking, Surrey | |
| | | |
| Son of | William Henry and Amy Sarah Martin of 38 Hart Road, Dorking | |
| | | |
| School | Dorking British School (Powell Corderoy School) | |
| | | |
| Regiment | 10th Battalion, Canadian Infantry (Alberta Regiment) | |
| Number | 184110 | |
| | | |
| Date of Death | 28th April 1917 | |
| Place of Death | France | |
| Cause of Death | Killed in Action | |
| | | |
| Age | 19 | |
| | | |
| Memorial | Vimy Memorial, France | |