Thank you to Patricia Brazier for the following research.
Benjamin was born on the 30th December 1897 in Holmwood and baptised at the parish church on 4th October 1903. He was baptised with the name Frederick Benjamin, but was always known as Benjamin. He was the fifth of nine children born to Alfred and Rachel who married at the same church on the 26th January 1885.
In the 1901 census the family are living in Redlands Cottages in Holmwood. Benjamin is 3 years old. He has two Brothers: Alfred aged 14 and Alexander aged 11 and three sisters Florence aged 8, Matilda aged 6 and Violet aged 4. Alfred Senior is a General Labourer.
In 1911 the family are still living at Redlands Cottages.  Benjamin has two more sisters: Maud aged 5 and Edith aged 2. Benjamin, now aged 13 and his other sisters are at school. Alfred Jnr, Florence and Matilda have left home. His older brother Alexander is a groom.
Benjamin enlisted at Woolwich, His service papers have not survived, but his medal card shows that he first joined The Royal Field Artillery: service number 177966, he then transferred to the Liverpool Regiment: service number 5219. He then transferred again into the 1st Battalion Border Regiment.
Benjamin was killed in action on 16th August 1917, the first day of the Battle of Lanagemark. He was just 19 years old. He was first reported as missing. The war diary of the Border Regiment notes that 22 other ranks and 1 officer were missing after the first day of the battle.  The War Office daily list No. 5418, dated 16th November 1917 confirmed that he had previously been reported missing and was now reported as killed in Action.  Benjamin has no known grave.  His name is recorded on Stone 86 of the Tyne Cot Memorial. His name is also recorded on a plaque in St Paul's Church in Dorking. His war gratuity of £8.1.2 was sent to his mother in November 1919. Benjamin's parents continued to live in Holmwood Rachel died in 1939 and Alfred died in 1947. His brothers and sisters all married and continued to live in Surrey.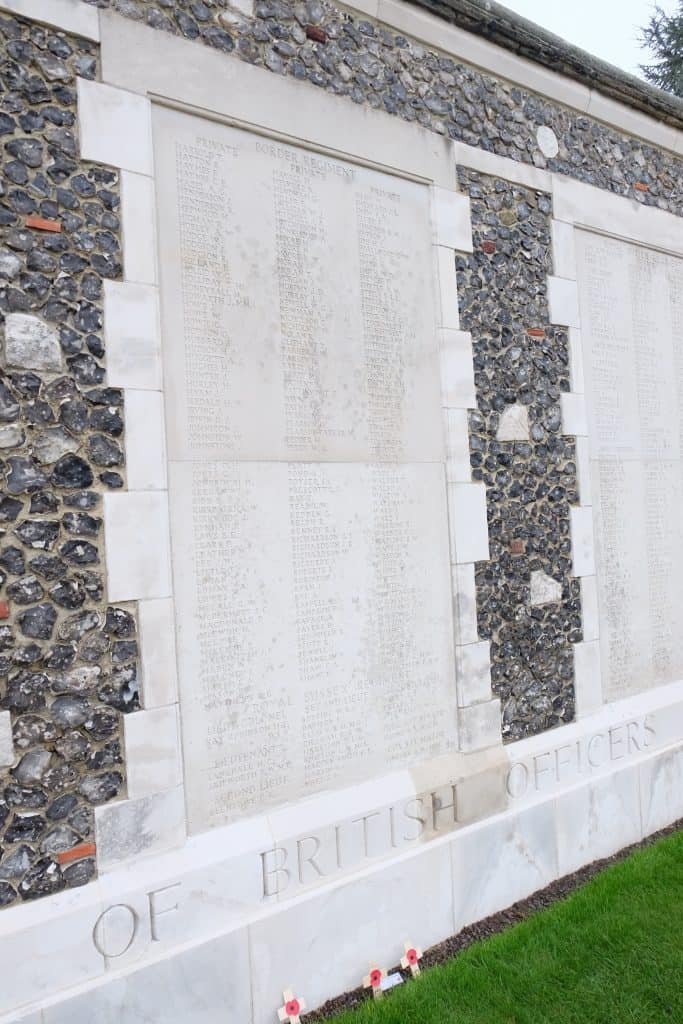 | | | |
| --- | --- | --- |
| Born | | Holmwood, Surrey |
| Lived | | Holmwood, Surrey |
| | | |
| Son of | | Alfred and Rachel Sayers of Redlands Cottages, Holmwood |
| | | |
| Regiment | | 1st Battalion. Border Regiment |
| Number | | 5219 |
| | | |
| Date of Death | | 16th November 1917 |
| Place of Death | | Lanagemark, Belgium |
| Cause of Death | | Killed in action |
| | | |
| Age | | 19 |
| | | |
| Memorial | | Tyne Cot Memorial, Tyne Cot, Belgium |