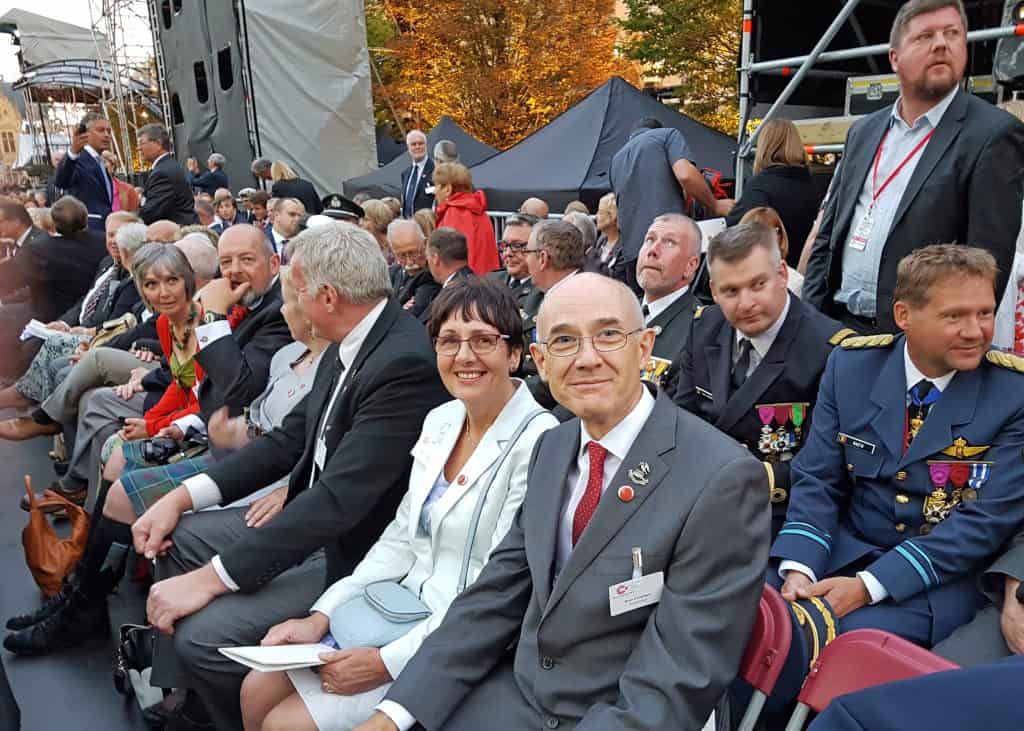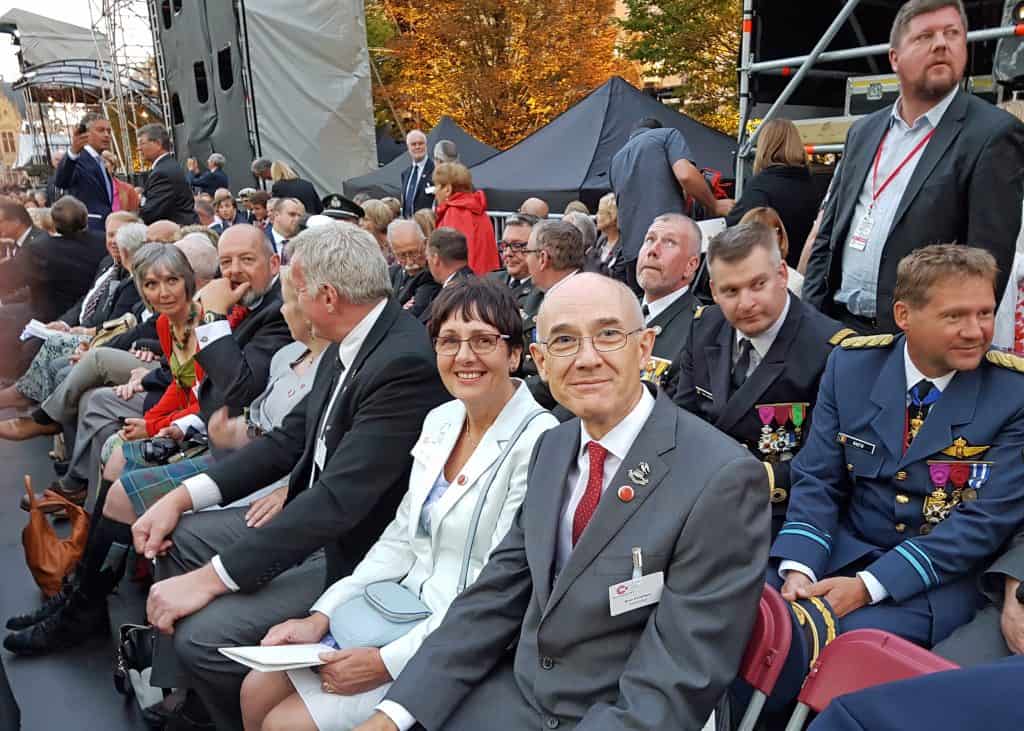 Thank you to Lenka Cathersides for the following research. Thank you to Brian Donaldson for the extra military and marine detail and family memories. Brian's wife, Trish, is the granddaughter of Elizabeth, Charles' eldest daughter.
Charles Freestone was born about 1879 in Dorking, Surrey to Rachel Freestone. His father is not named on his birth certificate, but is later named as Charles Freestone (deceased) on Charles' marriage certificate.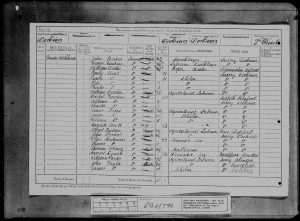 At the time of the 1881 Census, Charles Freestone, his brother William and mother Rachel resided at the Dorking Union Workhouse. Rachel was unmarried and without occupation.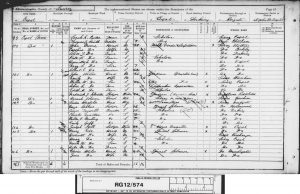 At the time of the 1891 Census, scholar Charles Freestone was a boarder of seamstress Louisa Worsfold at Capel Street, Capel, Surrey.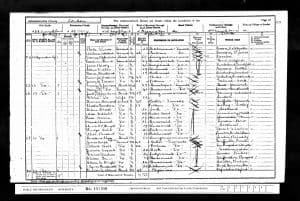 At the time of the 1901 Census, Charles Freestone was a footman of Jacob Coppenheim at 17 Bryanston Square, London.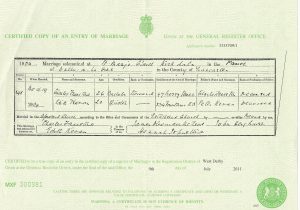 On 19th March 1904, Charles married Edith Kevan at St. Mary's Church, Walton-on-the Hill, Liverpool.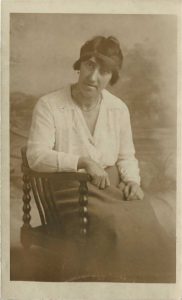 They had four children Elizabeth Maude, born in 1904; Edith, born in 1907; John Charles, who was born in 1910, but died aged one in 1911 and Robert William, born in 1915.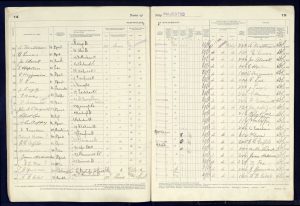 The 1906 Liverpool, English, Crew List reads that Charles Freestone was admitted as a steward on SS Majestic on the 6th of January 1906 in Liverpool. The ship was sailing to New York. At the time, Charles was living at 19, Oldham Street, Liverpool and earning £3.00 per journey, after tax, this worked out at £2, 2s 6d. The journey to New York took about eight days, the ship remains in New York for five days, then takes eight to return home.  Charles made the journey twelve times in 1906, and was at home for only 67 days in that year.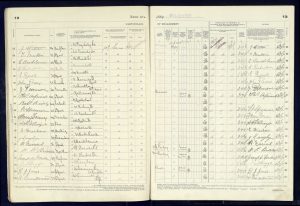 The 1907 Liverpool, English, Crew List reads that Charles Freestone was admitted as a steward on SS Majestic on the 1st of February 1907 in Liverpool.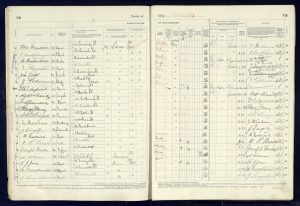 The 1907 Liverpool, English, Crew List reads that Charles Freestone was admitted as a steward on SS Majestic on the 30th of March 1907 in Liverpool. He was discharged from service on the 25th of April 1907. This may have been due to the fact that White Star's main terminal was moved from Liverpool to Southhampton in 1907, the first ship to sail from Southhampton was the SS Majestic on the 26th June. Charles may have decided it was not worth his while travelling from Southampton to Liverpool each time (cost and lost time with his family) and made his last journey on the Majestic arriving back in Southampton on 15th August 1907. During 1907 the Freestone family moved out of Edith's Mother's house to 3, Saxon Street, Liverpool.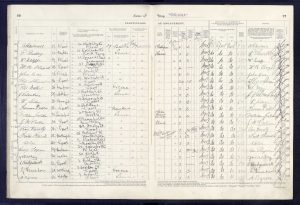 The 1909 Liverpool, English, Crew List reads that Charles Freestone was working as a steward on the SS Oriana on the 1st of November 1909 in Liverpool. This journey left Liverpool on the 4th November 1909 and arrived back on 7th February 1910, visiting Coruna and Vigo in Spain, Lisbon in Portugal, Valparaiso in Chile, Callao in Peru and Montevideo in Uruguay. Charles was earning £3.00 a month, and took home £5, 14s and 6d for these three months at sea. He was living at 9, Saxon Street, Liverpool. He was discharged from service on the 1st of February 1910.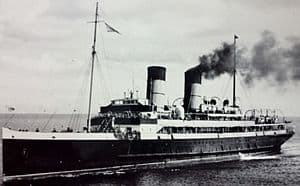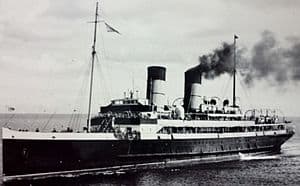 In 1910 Charles Freestone was an assistant saloon steward on SS Viking. According to the England and Wales Merchant Navy Crew List, Charles served on the vessel from the 1st of January 1910 to the 30th of June 1910. Previously he had served on SS Oriana.
Charles also worked on the newly launched Ben-my-Chree during 1909 -1910.
For more information on the Ben-my-Chree, SS Baltic and SS Cymric – please click here.
Gore's Directory of Liverpool in 1911 lists Charles as a Mariner, still living at 9, Saxon Street, Liverpool. He may have been away at sea for the 1911 Census. Edith and her children were staying with Edith's mother and step-father at 19, Oldham Street, Liverpool.
Charles continued as a steward on the New York route from December 1914 to end of May 1915, travelling on the SS Baltic and the SS Cymric. He was still living at 9, Saxon Street, Liverpool. His salary had gone up to £4 5s 0d.
Charles Freestone enlisted into the 17th Service Battalion Liverpool Regiment in Liverpool. He was a Private with regimental number 48219. At the time of his enlistment he resided in Liverpool. He was also posted into the 19th King´s (Liverpool Regiment) and the 18th King´s (Liverpool Regiment).
He spent September 1914 training in an old watch factory in Prescot, Merseyside. On 30th April 1915, he travelled to Belton Park, Grantham in 89th Brigade, 30th Division. He arrived in Larkhill, Wiltshire in September 1915 and on 7th November 1915, he landed at Boulogne.
The following are extracts from the 17th Battalion. The King's Liverpool Regiment War Diaries
July 27th 1917.
Training under Company arrangements. Commanding Officer's Conference.
All Platoons visited the "Picture Ground" – (Plan of German Trenches to be attacked in forthcoming operations). Commanding Officer's Conference.
CONNNAUGHT CAMP – PALACE CAMP.
28th July 1917
09:45 Battalion paraded for a lecture on "MORALE" to be given by the Commanding Officer.
07:15 Battalion marched to PALACE CAMP. (H.25.C.4/C) near OUDERDOM, arriving at 21.45.
PALACE CAMP
29th July 1917
Day devoted to drawing of Ammunition, Grenades, Tools as necessary for operations.
22 O.R. (Reserve Personnel) to Corps Reinforcement Camp.
21:30 Battalion marched to bivouacs in CHATEAU SEGARD area.
CHATEAU SEGARD.
30th July 1917
08:30 Battalion moved to PROMENADE Trench at south side of ZILLEBEKE LAKE.
No casualties were sustained & Battalion assembled in accordance with orders.
PROMENADE TRENCH
31st July 1917
05:15 Battalion moved in order "A","B","C", "D" companies to the Forward Assembly Position at MAPLE COPSE, where 2/Lieut. N.Henry, M.C. had made arrangements for marking position with screw pickets and sandbags. The Battalion came under desultory shell fire at ZILLEBEKE. This increased in severity in the neighbourhood of MAPLE COPSE and the Regl.Sgt.Major was wounded, Signalling Sergt. J.D. Rigby killed, with also 3 signallers and a Battalion Runner put out of action. On arrival at Forward Assembly Position 2/ Liet. C.L.Childs (Left Flank Guide) was wounded and 2/Lieut. C. Bassingham took his place.
07:50 BLUE LINE reported captured. Battalion moved forward in artillery formation of half company columns on a bearing of 104˚ Magnetic, with orders to halt just West of STIRLING CASTLE. During the advance the Battalion was shelled with Field Guns, 5.9" and 8" Howitzers and suffered casualties from machine gun fire.
08:40 On arrival at STIRLING CASTLE at 08:40 it was reported that our troops were held up between BLUE and BLACK lines.Seeing that the programme of operations was not being carried out to time and that every minute of delay caused a larger gap between the leading waves and the barrage, The Commanding Officer ordered the Batttalion forward with the idea of reinforcing and carrying forward the leading troops into the BLACK LINE.
The information as to the leading troops was erroneous and on crossing the crest of the STIRLING CASTLE Ridge, it was discovered that no British troops were in front of this Battalion. In spite of the fact that the barrage was some four hours ahead of the 17th Battalion King's Liverpool Regiment and in spite of heavy Machine Gun , Rifle and Shell fire, the Battalion pushed on until the Left, ("C" Company, Capt. G.C.Rylands), rested on CLAPHAM JUNCTION.
There the advance was stopped. The Battalion dug itself in and held on to the ground gained in spite of very severe shelling from Field Guns and 5.9" Howitzers.
During this shelling the following casualties were sustained:
Killed: Lieut. F.R. Dimond (O.C. "B" Coy), 2/Lieut. E.N.Goldspink ("A" Coy) & 35 other ranks
Wounded: 2/Lieut. C.Bassingham ("D" Coy), 2/Lieut. L.N.L.York ("D"Coy) & 120 other ranks.
(A large proportion of senior N.C.Os were among the above casualties).
T.S. Kendall Lieut. Colonel Comdg 17th (Service) Batt. The Liverpool Regiment.
1st August 1917
Battalion holding ground gained and consolidating. Front line & Battalion H.Q. continuously under enemy fire.
2nd August 1917
Battalion consolidating. Enemy shelling whole of day.
3rd August 1917
Battalion consolidating. Enemy shelling whole of day.
The following casualties were sustained during period 1/8/17 – 3/8/17:-
Killed:             Capt. J.H. Joseph & 17 other ranks.
Wounded:            2/Lt H.Davies & 74 other ranks
Missing:            12 other ranks
22:30 Battalion relieved by 7th Royal West Kents and moved to ZILLEBELE LAKE, where hot food was provided.
CHATEAU SEGARD.
4th  August 1917
06:00 Moved to CHATEAU SEGARD
16:00 Battalion moved by bus to OTTAWA CAMP near OUDERDOM.
OTTAWA CAMP – GODEWAERSVELDE.
5th August 1917
12:45 Battalion marched to OUDERDOM STATION and entrained at 13:15
18:00 Arrived in Billets at GOEDWAERSVELDE.
GODEWAERSVELDE.
6th August 1917 
Day spent in cleaning equipment and refitting.
GODEWAERSVELDE – OUTERSTERNE
7th August 1917
07:00 Marched to OUTERSTERNE.
10:30 Arrived in Billets (2 Companies in Tents).
OUTERSTERNE
8th August 1917     
Day spent in Bathing, repairing clothes & refitting equipment.
9th August 1917
10:00 Battalion proceeded on route march, returning at 12:30pm
Dorking Museum is grateful to Brian Donaldson for allowing us to publish the following research.
"Charles and his comrades took part in the attack, on 31st July 1917, which marked the first day of the Third Battle of Ypres (commonly known as Passchendaele). The leading battalions "went over the top" at 3.50am. 17th King's were "in support" and the plan was for them to press forward and leapfrog the leading units once the first objectives had been captured. The details of the day are somewhat sketchy in the Battalion's War Diary but it would appear that, at 8.40am, they reached a position known as Sterling Castle to find that the leading units had not succeeded in their attack. Accordingly, they dug-in to consolidate the gains that had been made.
For the next two days, they held this ground under heavy and continuous enemy artillery shelling until they were relieved at 10.30pm on 3 August. The Battalion moved back to Zillebeke Lake where hot food was provided. The following day, they were further relieved back to Chateau Segard and, in the evening, moved by bus to Ottawa Camp at Ouderdon.
Although Charles's date of death is officially recorded as 4th August, it would seem more likely that he was actually killed previously, whilst the men were still in the front line. Regimental records published after the War  record that there were 38 fatalities on 31st July and a further 8 on 1st August. There are no deaths recorded for either the 2nd or 3rd, but 25 recorded for the day they were well away from the front line. It is reasonable to presume that these deaths are actually those that occurred during the final two days."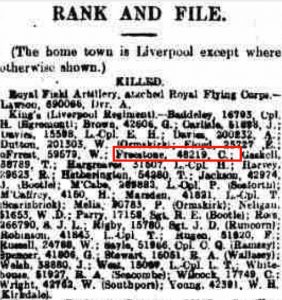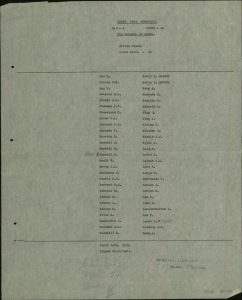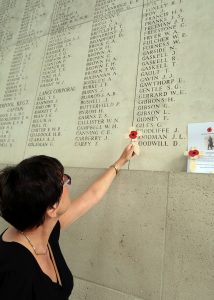 He is commemorated on the Ypres Menin Gate Memorial in Belgium on panels 4 and 6, and on the Liverpool Town Hall Memorial.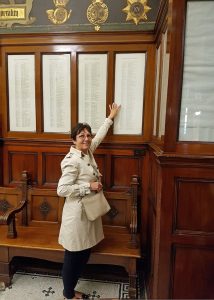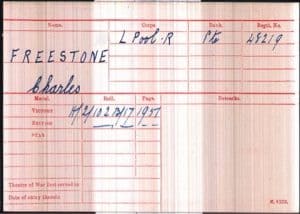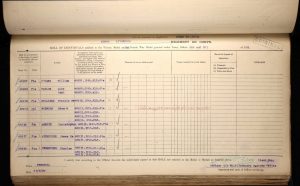 He received the British War and Victory Medals.

His widow Edith (wrongly named as Elizabeth on the soldiers effects statement and then corrected to Edith) received £1, 18s and 2d on the 1st of February 1918 and a further £3 on the 14th of November 1919 in Soldier´s Effects.
Freestone Family History
Charles´ mother Rachel Freestone was born about 1839 in Blyford, Suffolk.
On the 5th of November 1866 Rachel Freestone was convicted at the adjourned General Quarter Sessions of the Peace held in Newington, Surrey of stealing £5 from a person and sentenced to 4 months of hard labour. On the 8th of November 1866 she was admitted into the Wandsworth Prison. At the time of her admission she was without occupation. She had a fresh complexion, brown hair, blue eyes and a scar on her nose. Rachel was discharged on the 4th of March 1866.
Charles´ brother William Freestone was born about 1873 in Dorking, Surrey. At the time of the 1891 Census, William Freestone was a boarder of cowman James Cannon at Old Deane, Mickleham, Dorking. William was working as a gardener.
Charles' wife Edith lived until the age of 88 and died in 1972.  Her great granddaughter Trish can remember visiting her in Saxon Street, Liverpool.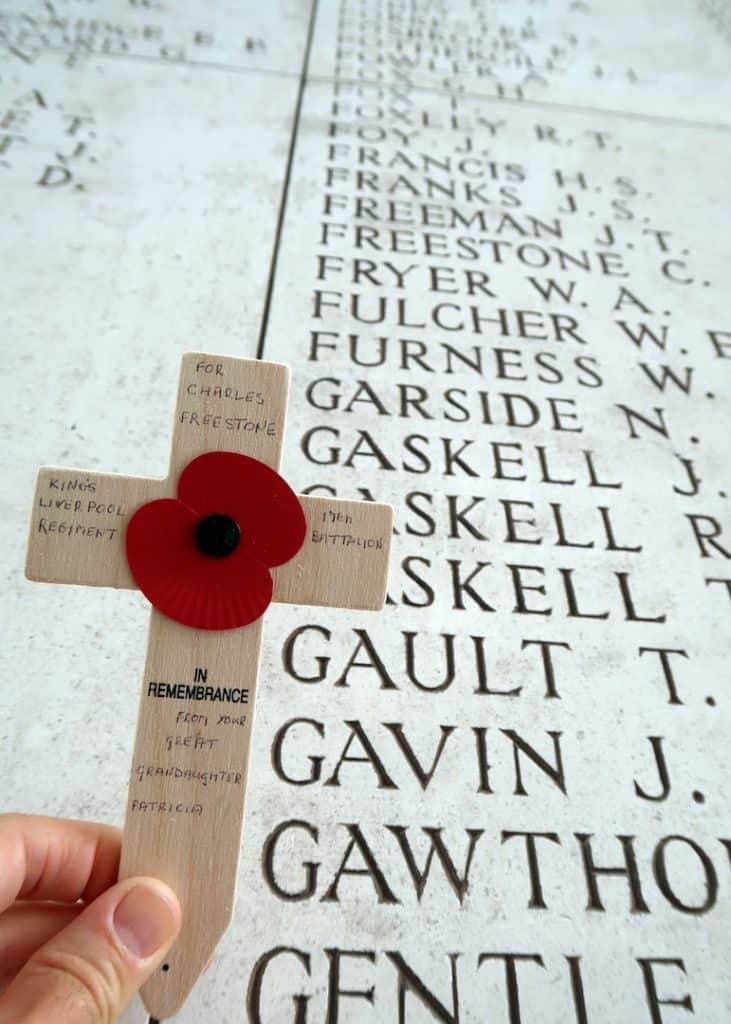 Born
Dorking, Surrey
Lived
Dorking, Surrey
Son of
Rachel Freestone
Husband of
Edith Kevan
Father of

Elizabeth Maude,

Edith, John Charles and Robert William
Regiment
17th Battalion. King's Liverpool Regiment
Number
48219
Date of Death
31st July or 4th August 1917
Place of Death
West Flanders, Belgium
Cause of Death
Killed in Action
Age
38
Cemetery
Menin Gate, Ypres, Belgium