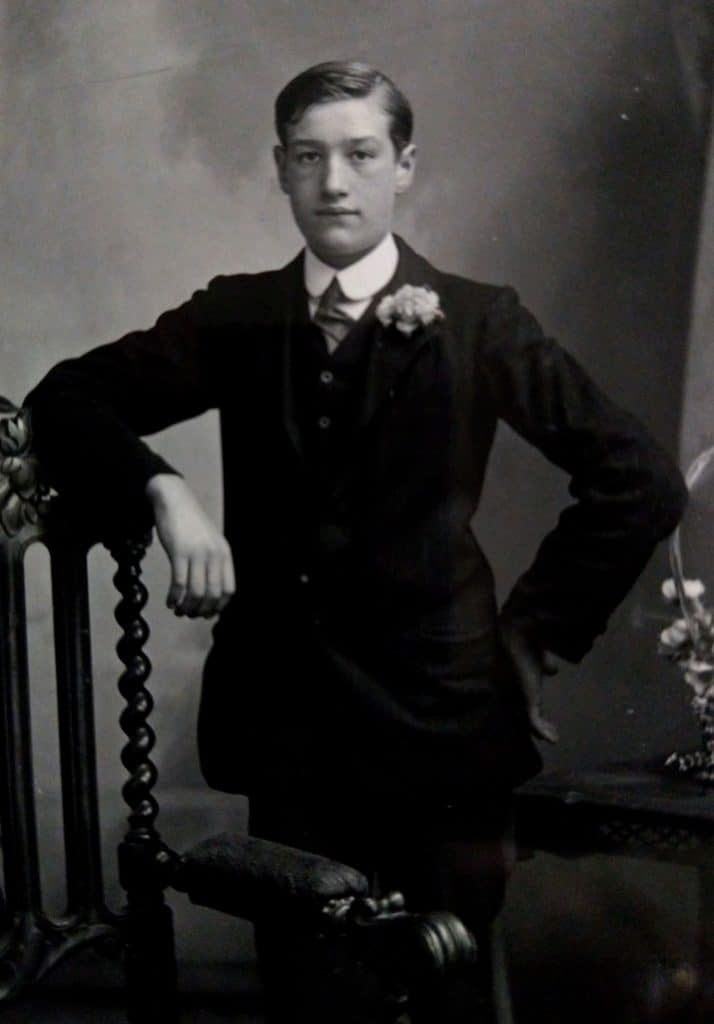 Thank you to Lenka Cathersides for the following research. Thank you to Kathryn Cargill (great niece of Clarence Sanders) for the family photographs.
Clarence Edward Sanders was born on 30th May 1889 in Dorking, Surrey to insurance agent Edward Henry and Rosa Sanders formerly Dudeney nee Miles. He was baptised on 25th September 1889 at St Martin's church in Dorking. At the time of his baptism the family lived at 14 Harrow Road West, Dorking
At the time of the 1891 Census, the family lived at Garibaldi Road in Redhill. William was working as a labourer and Rosa was at home. The household further comprised of their children: Florence, Percy, Lilian, Edward and Douglas .
William Dudeney died in the 4th quarter of 1895 in Reigate, Surrey. Rosa Dudeney re-married Edward Henry Sanders in the 3rd quarter of 1896 in Reigate.
At the time of the 1901 Census, the family lived at 30 Odell Street, Camberwell, London. Rosa was at home and the household further comprised of her children: laundry porter Florence; carpenter's errand boy Percy; nurse girl Lilian; Edward; Douglas; Norah and Clarence.
On 25th May 1903 Clarence Sanders was admitted into the Scarsdale Road School in Southwark, London. At the time of his admission the family were still at 30 Odell Street.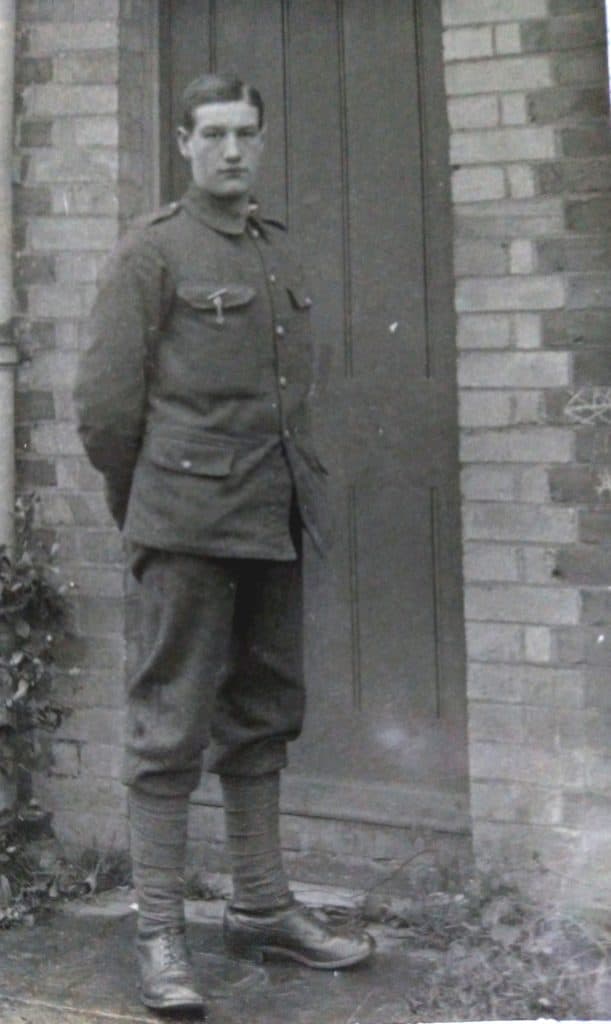 Clarence enlisted in London into the 8th Battalion, the Devonshire Regiment. He was a Private with regimental number 11122. He disembarked on 17th February 1915 in France.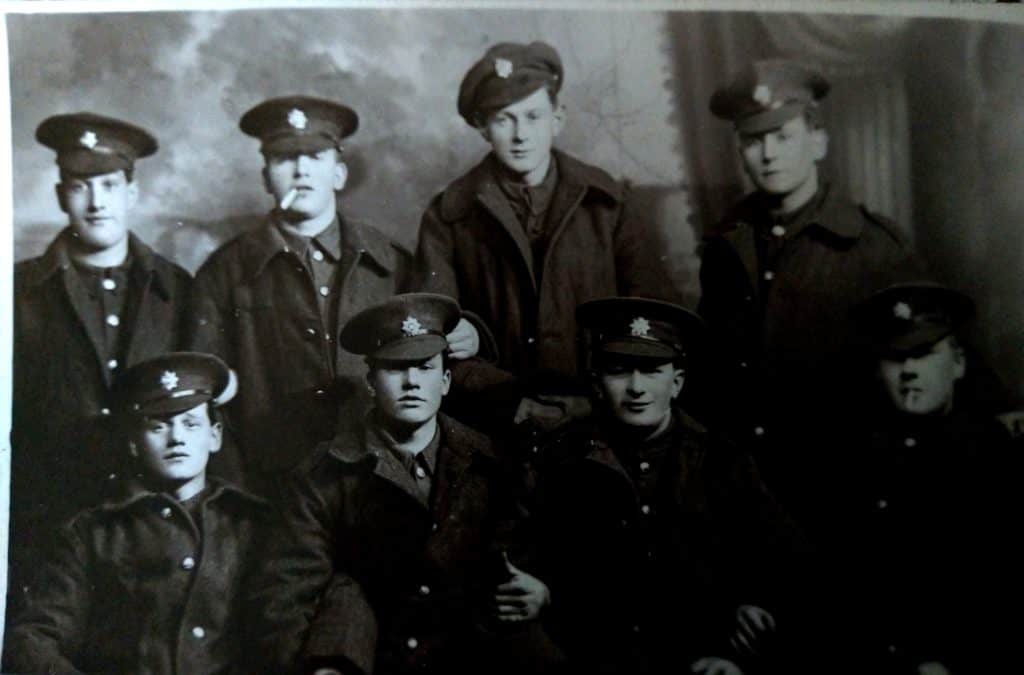 Clarence Sanders was killed in action on 4th October 1917 at The Battle of Broodseinde during the Third Battle of Ypres. His body was never found. At the time of his death he was part of the 1st Battalion the Devonshire Regiment.

He is commemorated on the Tyne Cot Memorial to the Missing in Belgium on panels 38 to 40.
Clarence received the British War and Victory medals and the 1915 Star.
Clarence's mother Rosa received £5, 13s and 7d on 20th April 1918; his sister Nora; £10, 12s and 1d on 10th March 1920; and his brother Douglas; £2, 2s and 5 on 4th May 1920 in Soldier's Effects. Clarence's father Edward retained £4, 15s and 6d.
Sanders Family History
Clarence's mother Rosa Miles was born in the 2nd quarter of 1851 in Plaistow, Sussex to cordwainer George Miles, born about 1821 in Horsham, Sussex and shoe bender Eliza Miles, born about 1824 in Nuthurst, Sussex. Rosa was baptised on 6th July 1851 in Kirdford, Sussex.
Rosa married her first husband William Dudeney, on 20th December 1874 at the St Mary's church in Balham, London. At the time of their marriage the couple lived in Balham and William was working as a clerk. William was born about 1851 in Rottingdean, Sussex.
Clarence had nine known half siblings: Rosa E. born about 1876 and William G. born about 1878, both in Balham, London. Mabel M. born about 1880; Florence E. born about 1882; Percy H. born about 1884 and Lilian K. born about 1886, all in Reigate, Surrey; Edward J. born about 1889 ; Douglas F. born about 1891 and Norah E. born about 1894, all in Redhill, Surrey.
At the time of the 1881 Census, the family lived at South Road in Reigate. William was working as an assurance agent and Rosa was looking after their children: Rosa, William and Mabel.
| | | |
| --- | --- | --- |
| Born | Dorking, Surrey | |
| | | |
| Son of | Edward Henry and Rosa Sanders | |
| | | |
| Regiment | 1st Battalion, Devon Regiment | |
| Number | 11122 | |
| | | |
| Date of Death | 14th October 1917 | |
| Place of Death | Flanders | |
| Cause of Death | Killed in Action | |
| | | |
| Age | 19 | |
| | | |
| Memorial | Tyne Cot Memorial, Belgium | |