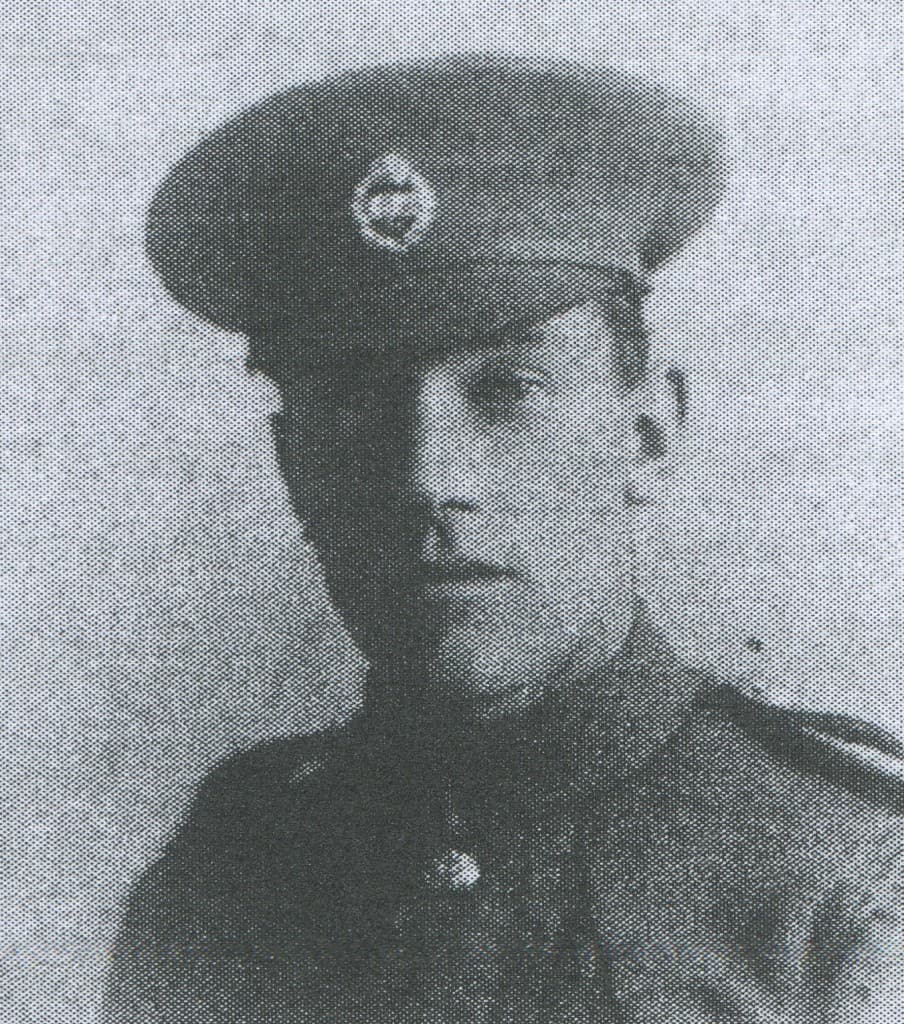 Thank you to John Callcutt for letting us reproduce the following information, taken from his book: A Village at War. Newdigate in World War One.
George Henry Ackland was the youngest of the five children of Thomas and Mary Ackland, the others being Walter (b. 1869), Mary J. (b. 1870), Amelia Anne (b.1875) and Frances Sarah (b. 1879). The family worked on the land in the Blackdown Hills on the Somerset and Devon borders. Thomas worked as an agricultural labourer in Hemyock. He later managed a brickworks in the same area but in 1889, the year of George's birth, Thomas made the brave decision to move with his family to Brooklag Farm at Newdigate. Here Thomas and Mary, both in their early forties, set up a laundry with help from two of their daughters, Mary and Amelia. The three girls married, and Thomas and Mary continued laundering at Brooklag Farm.
The 1911 census shows that George was serving with the 2nd Dragoon Guards, Queen's Bays but on the 18th May 1912, George emigrated to Australia on board the S.S. Armadale and was described as a farmhand. He joined his sister Mary-Jane and her eight children. Her husband Harry Bailey, had prepared a home in Australia the previous year. George married Mary-Jane Morley, a nurse from Fremantle. In 1915 their son George Henry was born. George senior came back to serve his country and originally joined the Royal Sussex Regiment (2016) before transferring to the much depleted 14th Battalion Royal Warwickshire Regiment. On the 31st July 1915 he sent a telegram from Aldershot to Steve and Lil Ackland apologising for the fact he could not attend their wedding – he embarked for France on the 4th August.
At 1200 on the 12th April 1918 orders were received for the 14th Battalion to advance upon and capture Merville. The Battalion had only recently been reinforced by new recruits fresh from England. The advance was made through Tannay-Le Foret and eastwards towards Merville but when they arrived at Le Corbie, orders were received for them to dig in on a line south east of the forest. Whilst waiting, the colonel was wounded by shrapnel, and the next day the battalion suffered heavy casualties as a result of a German attack. About this time, Private Ackland was seriously gassed and was sent home. He died in his own bedroom at Brooklag Farm on the 8th February 1919 from acute capillary bronchitis as a result of gassing. Frances' husband, William Spiller, was present when he died and Dr. Wakefield certified the death. He was 29 years old and is buried in Newdigate churchyard. In 1920 his wife and young son came back to England, presumably to introduce George junior to his English relatives, returning to Australia in 1923. She married twice more and died in Australia in 1968. Almost certainly George never saw his son.
| | | |
| --- | --- | --- |
| Son of | | Thomas and Mary Ackland of Brooklag Farm, Newdigate |
| Husband of | | Mary-Jane Ackland (nee Morley) of Fremantle, Western Australia |
| Father of | | George Henry Ackland |
| | | |
| Regiment | | 14th Battalion. Royal Warwickshire Regiment |
| Number | | 32610 |
| | | |
| Date of Death | | 8th February 1919 |
| Place of Death | | Newdigate, Surrey |
| Cause of Death | | Acute Capillary Bronchitis as a result of gassing |
| | | |
| Age | | 29 |
| | | |
| Cemetery | | St. Peter's Church, Newdigate |