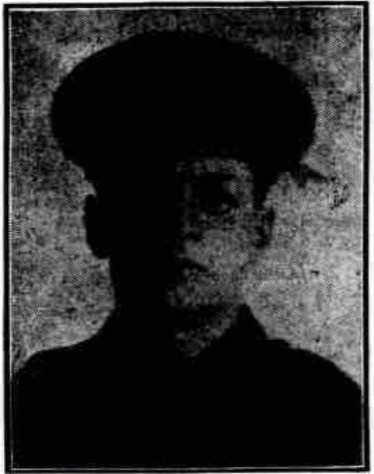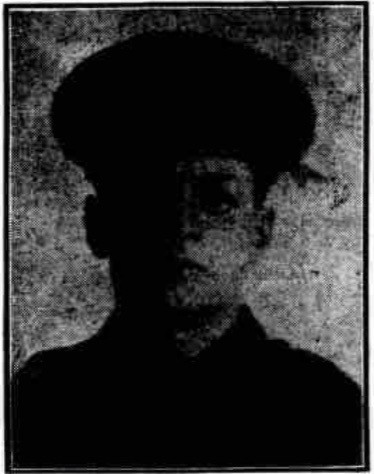 Thank you to Jane Anthony for this research.
George Noakes was born in Robertsbridge, Sussex in about 1894. It would appear that his mother died when he was very young and his father remarried. His mother had about six children, and his step mother, a further four daughters. He also had a step brother. In 1911 he was living in Hawkshurst and working as an apprentice grocer.
At the time of his death he was living in Myrtle Road, Dorking. He was unmarried at the time of the 1911 census and no marriage of anyone of the same name was recorded in the Hawkhurst or Dorking area between 1911 and the time of his death in 1915.
The Dorking Advertiser reported his death.
"It is our painful duty this week to chronicle the deaths in action of four more of Dorking's gallant sons. The Men's Own Society has suffered a severe blow, as three of the unfortunate men were members of that Society.
Like many patriotic young Dorking fellows, Pte. George H. Noakes responded to the call of the Motherland in the earl part of this year, and it was not long before he was within the sound of German guns. He was only 21 years of age, and after receiving some two months' training he was sent over to France along with his regiment – the 3rd Middlesex – familiarly known as the "Die Hards." He inherited the real British fight espirit as will be seen by the following extracts from some of the letters he sent to his late landlady, Mrs. Mansfield, of Myrtle Road, a couple of weeks before he met his fate. In the first letter he said : "We have been in the trenches and we can't write letters there as they don't get posted, so we have to wait until we get a rest. I have been hit twice by shrapnel but nothing much. I have also seen my mate killed; it is rotten to see it, but still we have to put up with it." His last letter to Dorking stated: "We have been in some tight corners lately, but have managed to get through so far, and I hope I shall be spared to come and see you again well and strong…. We have lost the best part of our company, so we are waiting to made up to full strength again."
The young hero's desire was not to be, for he was killed a few days afterwards.
Prior to enlisting Noakes was engaged as an assistant at the International Stores, Dorking. He was greatly respected by a large number of friends. He was also a member of the Men's Own Society, and belonged to Hawkhurst, Kent."
He is commemorated on the Menin Gate, Ypres and there are no details about his family. The Battalion that he had joined was stationed in India prior to the outbreak of war. They came back to Europe and were deployed to the Western Front in January 1915. They fought in the Second Battle of Ypres, where George Noakes was probably killed, and the Battle of Loos. Later that year they were redeployed to Salonika.
| | | |
| --- | --- | --- |
| Born | Robertsbridge, Sussex | |
| Lived | Hawkhurst, Kent | |
| | | |
| Address | Myrtle Road, Dorking | |
| | | |
| Enlisted | Guildford, Surrey | |
| | | |
| Regiment | 3rd Battalion, Middlesex Regiment | |
| Number | G/7136 | |
| | | |
| Date of Death | 24th May 1915 | |
| Place of Death | Flanders | |
| Cause of Death | Killed in Action | |
| | | |
| Age | 21 | |
| | | |
| Memorial | Ypres (Menin Gate) Memorial | |