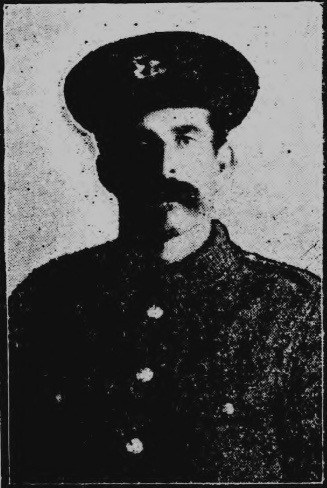 Thank you to Jane Anthony for the following research.
It would appear that George was born in Brockham in about 1881. His mother died when he was four. The 1891 census has him, aged eight, living as a lodger with his Uncle Charles, a farm labourer, and Aunt Alice at Pondtail Farm Brockham. Another lodger is George William Luff, another agricultural labourer who is also described as being a widower. It seems likely that George William is the father of young George.
By 1901 George is still living with Charles and Alice, but George William is no longer there, possibly he had died. George is working as a bricklayer's assistant. In 1911 he is no longer living with Charles and Alice and could not be traced.
George Luff enlisted in the 8th Battalion, Queens Own Royal West Surrey Regiment. He enlisted in Dorking.
He was killed on 3rd September 1916 at Delville Wood. The 8th Battalion had moved to the forward trenches on 1st September and taken over the inner trench from the Royal West Kent Regiment who had been much depleted. For the next two days they were heavily bombarded resulting in many casualties, including George Luff. The trench was vacated on 4th September.
George Luff is commemorated on the Thiepval Memorial and on the Brockham Memorial. His effects were distributed amongst his uncles and aunts. He was unmarried
Born                            Brockham
Lived                           Brockham
Enlisted                       Dorking
Regiment                     8th Battalion, The Queen's Royal West Surrey Regiment
Number                       G/6615
Date of Death                3rd September 1916
Place of Death              Delville Wood, Somme, France
Cause of Death             Killed in Action
Age                               35
Memorial                      Thiepval Memorial, Somme, France