Thank you to Lenka Cathersides for the following research.
Henry William Cockerell was born on 4th August 1890 at 2 Church Street Cottages, Dorking, Surrey to house painter William John and button hole maker Louisa. He was baptised on 18th May 1894 at St Martin's church in Dorking. The family had moved from No. 2 to No. 10 Church Street Cottages by the time of his baptism.
Henry's father William was born in 1859 in Knodishall, Suffolk to carpenter Alfred, born about 1832 in Leiston, Suffolk and Sarah, born about 1834 in Cransford, Suffolk. At the time of the 1881 Census, William was working as a machine maker. Henry's mother Louisa was born about 1860 in Towersey, Oxfordshire. William and Louisa married about 1888.
Henry had a sister: Sarah Ellen was born about 1894 at 10 Church Street in Dorking, Surrey.
At the time of the 1891 Census, the family had moved back to 2 Church Street Cottages. William was still working as a painter and Louisa was still a button hole maker. The household further comprised of Henry and a lodger, hawker, Charles Fox.
At the time of the 1901 Census, the family were at 10 Church Street. William was still painting and Louisa was looking after their children Henry and Sarah.
At the time of the 1911 Census, the family lived at 28 Church Street. Henry was working as a fishmonger.
William Cockerell died in 1912 and was buried on 29th October 1912 in Dorking Cemetery.
Henry Cockerell enlisted in Dorking into the 7th Battalion, The Duke of Cornwall's Light Infantry. He was a Private with regiment number 27214.
At the time of his death he was part of the 8th (Service) Battalion, the Devonshire Regiment. He was a Private with regimental number 70061.
In early October 1917, the 8th and the 9th Service Battalions found themselves near Passchendaele enduring the worst of the Third Battle of Ypres. "On the 26th in an unsuccessful attack on Gheluvelt both lost heavily – especially among their officers, only three of whom from the two Battalions emerged unscathed."
© http://www.keepmilitarymuseum.org
Henry was killed on 26th October 1917 during a failed attack on Gheluvelt in Belgium.


His body was later exhumed and re-buried at the Hooge Crater Cemetery, Zillebeke, Belgium. His body was identified by a tag on his cardigan. His grave reference number is: IX.H.10. The headstone bears the inscription: "Thy Will Be Done".
Henry received the British War and Victory medals.
Henry's mother received £7, 11s and 1d on 15th February 1919 and a further £10, 10s on 31st December 1919 in Soldier's Effects.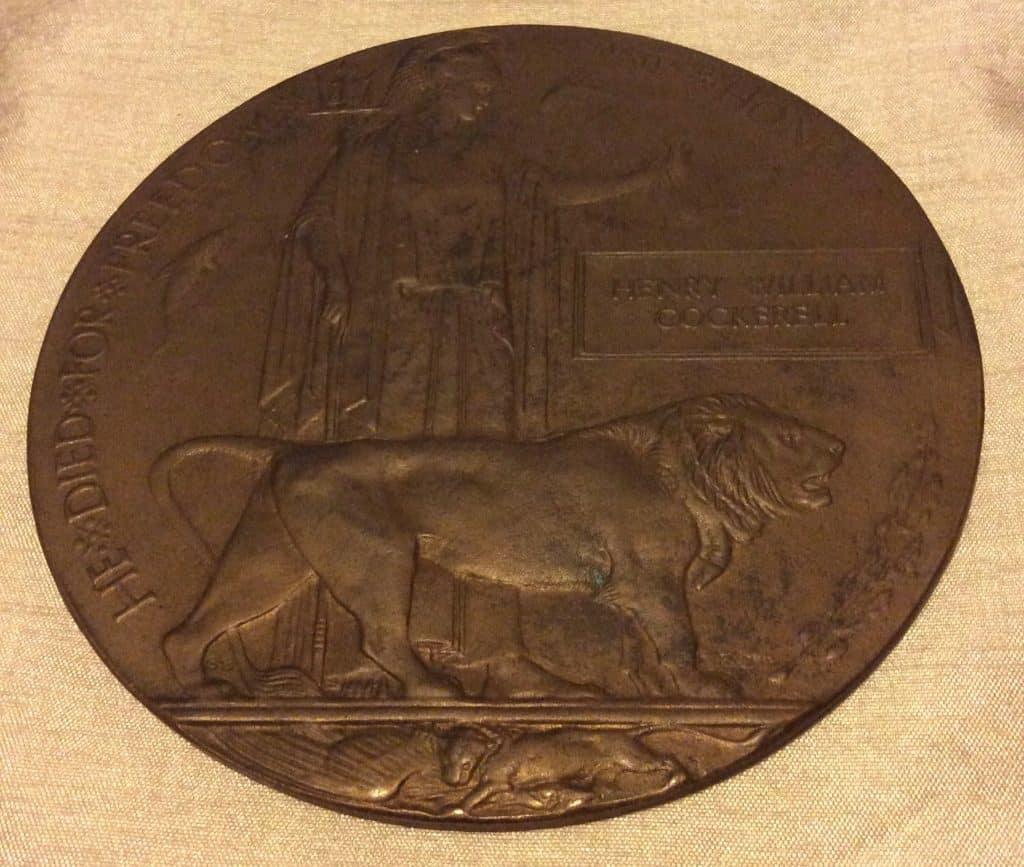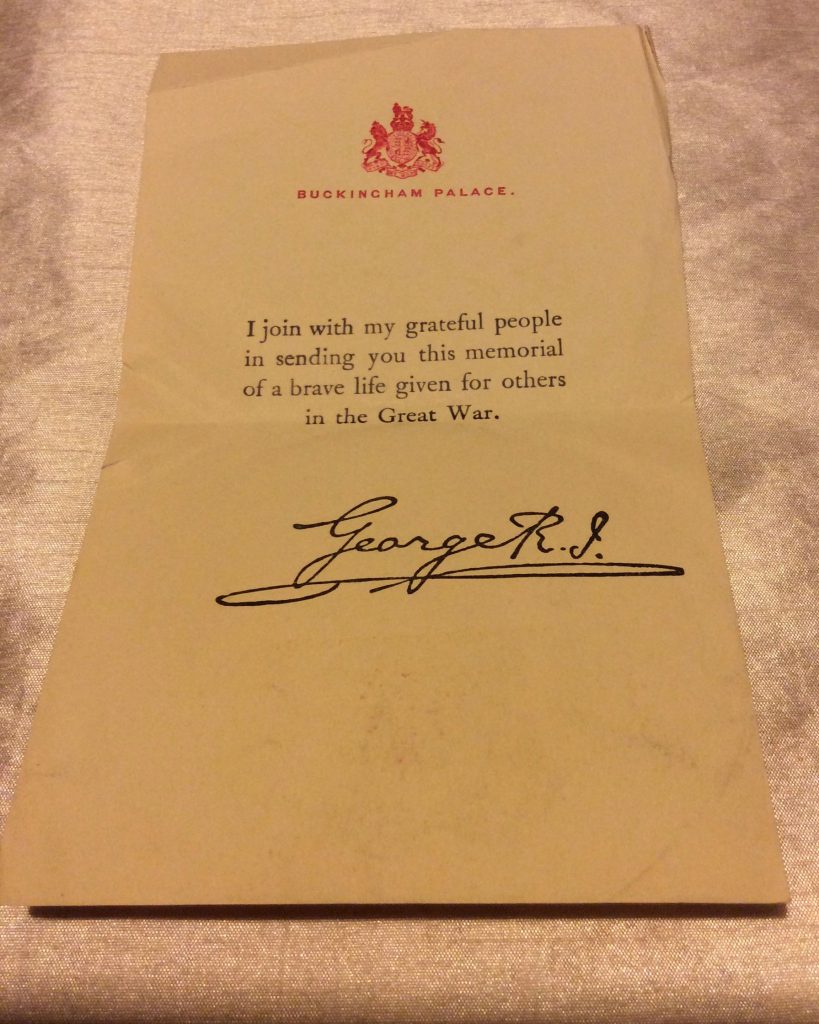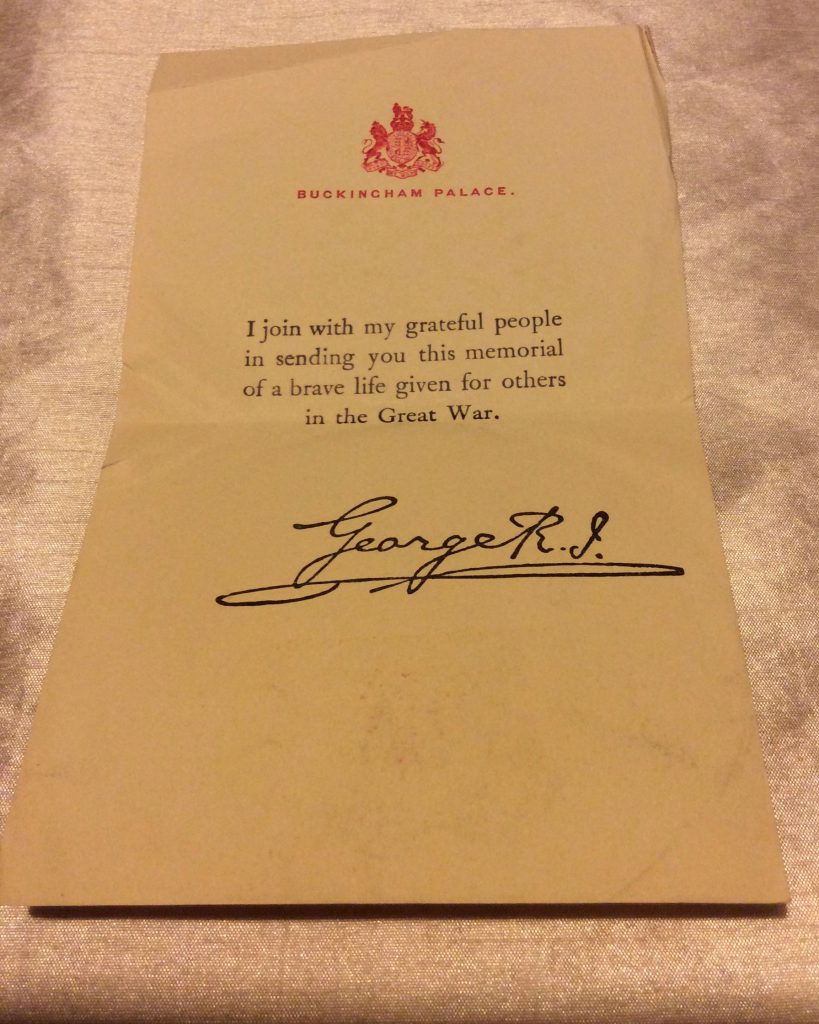 The Museum was contacted by Carol Herriott, who had found Henry's WW1 Plaque of Honour (Dead Man's Penny) when she was clearing her mother's house. Henry was not a relative of hers, but her Great Uncle married a woman from Dorking, called Boulcott, who worked for a fishmonger. Carol's son can remember playing with the penny as a child.
| | | |
| --- | --- | --- |
| Born | Dorking, Surrey | |
| Lived | Dorking, Surrey | |
| | | |
| Son of | Louisa and William Cockerell of 28 Church Street, Dorking | |
| | | |
| Regiment | 8th Battalion, Devonshire Regiment | |
| Number | 70061 | |
| | | |
| Date of Death | 26th October 1917 | |
| Place of Death | Passchendaele, Belgium | |
| Cause of Death | Killed in Action | |
| | | |
| Age | 26 | |
| | | |
| Cemetery | Hooge Crater Cemetery, Zillebeke, Belguim | |