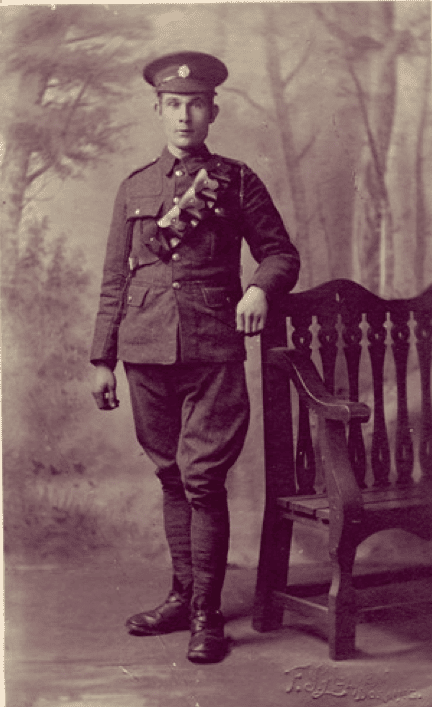 Thank you to Lenka Cathersides for this research
James Friday was born on 7th February 1894 in Dorking Surrey and was baptised on 1st April 1894 in St Martin's church in Dorking. At the time of the baptism the family lived at Hampstead Lane, Dorking. James' father worked as a shepherd.
James' father, James was born in the 2nd quarter of 1866 in Dorking. He was the son of George (born about 1826) and Anna (born about 1827, both in Dorking). James senior came from a family of woodmen and agricultural labourers. His mother, Emma Friday (nee Capon) was born in the 4th quarter of 1856 in Dorking or Capel. Emma's parents were called John and Sarah Caponi and were both born about 1820. John was born at Warnham, West Sussex and Sarah at Pedham, Surrey. James snr and Emma married in the 4th quarter of 1888 in Dorking. Emma was 10 years older than her husband James. Emma died in the 4th quarter of 1899 in Dorking at the age of 43.
James jnr had five siblings.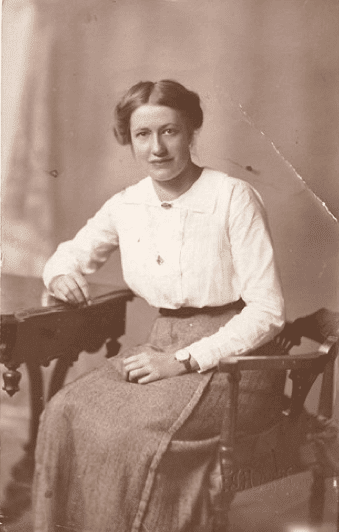 Emily Friday born on the 22nd of August 1889 in Dorking and baptised on the 13th of October 1889 at St Martin's church.
Copyright – ancestry.co.uk
The 1891 Census reads that the family lived at Hampstead Lane. James snr specified his employment as being a stockman. Apart from James snr and Emma, the house was occupied by their one year old daughter Emily and two lodgers. Stephen and Charles Williams were working as a carter and a shepherd and came to Dorking from Sussex.
Emma gave birth to twin girls Mabel and Clara Friday. The girls were born on 7th October 1891 in Dorking and were baptized on 6th December 1891 at St Martin's church.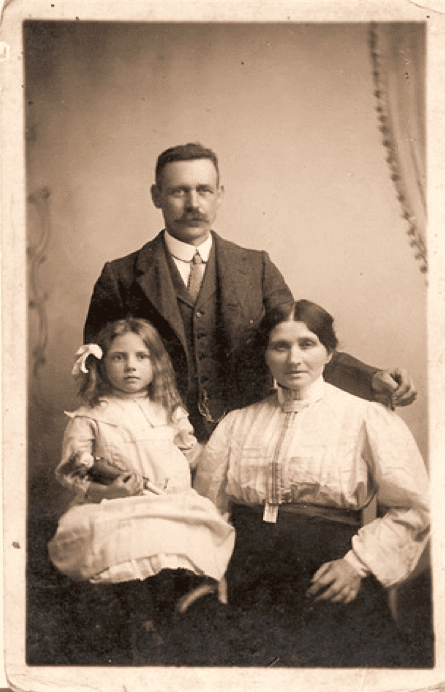 Emma was born on 1st July 1896 in Dorking and was baptised on 30th August 1896 at St Martin's church. By this time the family moved to Mile House in Westcott.
The last child, John Friday was born on 2nd August 1897 in Dorking and was baptised on 17th October 1897 at St Martin's church.
The 1901 Census reads that the family were living at Mile House Cottage, Westcott. Emma died at the end of 1899. James was working as a shepherd. The children's aunt, Ellen Beavan, moved into the house with the family and, as she states her occupation to be a housekeeper, she was likely helping James to raise his offspring.
The 1911 Census reads that the family moved once again to 23 Orchard Road in Dorking. James snr worked as a gas stoker, James' jnr's sister Emily was a daily housemaid and a James jnr himself, was an errand boy. The house they occupied had five rooms. The 1911 Census reads that at this time all six children were still alive.
Military History
James Friday was part of the 8th Service Battalion of The Devonshire Regiment. His service number was 10957 and he was a Private. Findmypast and Ancestry military transcripts incorrectly states that James was born in London. His place of enlistment is stated as London as well. At the time of enlistment he was likely living with his father at 23 Orchard Road in Dorking Surrey.
James entered the Western European Theatre of war on 25th July 1915. He is presumed to have died on 25th September 1915.
He was killed in action during the Battle of Loos in France. He is commemorated at the Loos Memorial, Pas de Calais in France on panels 35 to 37. He was 21 years old. His body was never found.
He received the British and Victory medals and the 1915 Star.
8th Service Battalion The Devonshire Regiment
The 8th Battalion was formed at Exeter on 19th August 1914 as part of the first New Army K1. Its recruits came all over the United Kingdom. The 8th Battalion moved to Rushmoor Camp in Aldershot and became part of the 14th Division. On 14th November 1914 the Battalion moved to Barrosa Barrack in Aldershot, then to Farnham and back to Aldershot.
On 26th July 1915, the 8th Battalion mobilised and landed at Haver France. In France they became part of the 20th Brigade of the 7th Division. On 25th September the Battalion engaged in the Battle of Loos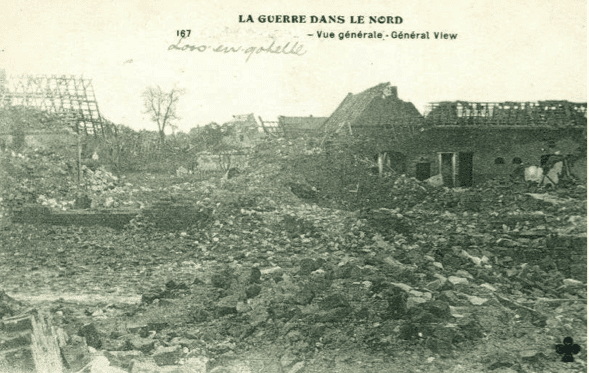 They were said to fight magnificently but suffered great casualties: over 600 men. The 8th were shelled heavily by Germans in No Man's Land and suffered heavy machine gun casualties. German's used heavy shelling to disperse gas and smoke cloud. What is more, British gas blew back on the 8th during the attack. The men removed their gas masks as they could not breathe in them and some were gassed. However, they managed to capture German Gun Trench and 4 German field-guns with the 7th Division (one of the field-guns was presented at Exeter). Survivors held their position until the evening of the 26th of September when they were withdrawn.
Image © www.1914-1918.net
| | | |
| --- | --- | --- |
| Born | Dorking, Surrey | |
| Lived | Dorking, Surrey | |
| | | |
| Son of | James and Emma Friday of 32 Orchard Road, Dorking | |
| | | |
| Regiment | 8th Battalion, Devonshire Regiment | |
| Number | 10957 | |
| | | |
| | | |
| Date of Death | 25th September 1915 | |
| Place of Death | Loos, France | |
| Cause of Death | Killed in Action | |
| | | |
| Age | 21 | |
| | | |
| Memorial | Loos Memorial, France | |