Thank you to Bernice Forsyth and Mary Day from Capel Local History Group for allowing Dorking Museum to publish their research. Thank you to Andrew Bailey for further research. Thank you to Stephen Carpenter (Grandson of William Carpenter; Urban's brother) for the photographs.
Urban was born in Notting Hill, London in 1888. His mother, Emily Carpenter, was an unmarried domestic servant but she gave Urban his father's surname Wyvill. By the time of the 1901 census, he is living in Ewhurst with his Uncle Frederick Carpenter at 11 Hazelbank. He is now using Carpenter as his surname. Urban was already, at the age of 13 years, employed as a Baker. (His name on the census is written as Hurban, all other references are Urban.)
Urban enlisted in the 11th battalion of the Hampshire regiment. At the time he enlisted he was living in Bramley.
Urban was killed in action on the 4th of January, 1917. He is buried in Loker Churchyard, France.
Urban's mother, Emily had two further children with John Wyvill. She subsequently moved to Bramley and remarried William Martin.
The following is an extract from The Fallen of Ewhurst and Ellen's Green produced by the kind permission of Andrew Bailey
Urban Eclipse Carpenter was born Urban Eclipse Wyvill in Notting Hill, London. His birth was registered in March of 1888. (His middle name transpired from a solar eclipse on Friday, 19th August, 1887.) His mother, Emily Carpenter, had been born in 1868 in Cranleigh before moving to London to become a domestic servant. By 1891 she had married John Wyvill, 28 years her senior, and was living in Kensington with her husband and daughter Vera Lucy (born in 1885).The
In 1890 Urban had moved to Kingsford in Surrey where he lived with his uncle and aunt, Frederick, a Baker and Laura Carpenter. Urban became Frederick and Laura's foster child and he moved with his foster parents to live at Hazelbank Bakery in Ewhurst between 1891 and 1901. Urban had a younger brother, William Wyvill born in 1891 who moved to Bramley in Surrey with Urban's mother and sister when Emily remarried William Martin.
Urban enlisted in the army at Ewhurst and became Private 11253 in the 11th (Pioneer) Battalion of the Hampshire Regiment. The Battalion was formed in Winchester in September 1914 as a K2 Battalion. It became pioneers to the 16th (Irish) division in December 1914 which had been formed in Ireland in September 1914. The division moved to England and barracks at Blackdown Camp, Aldershot in September of 1915 for its final training before it mover overseas to France in December 1915.
Active Service in France
Urban arrived in Le Havre, France on 19th December, 1915. Between January and February 1916, the 16th (Irish) Division entered the line near Hulluch and Loos battlefield area. Here they were to remain until moving south to take part in the Battle of the Somme. They fought in the areas of Guillemont and Ginchy, before once again moving north to join Plumer's 2nd army at Ypres. Here they held the line in the vicinity of Locre.
On the 4th of January, 1917 the Battalion war diary states that the 11th were at: "DE ZON Camp, near VIERSTRAAT (Ypres Salient) south of Voormezeele. Maintenance and improvement of the line, trench mortar emplacements, construction of strong points, trenches dug, etc, kept the Pioneers amply occupied."
Although the diary makes no mention of casualties on this day, it is likely that during these works Private Urban Carpenter was killed in action. Six weeks later the Surrey Advertiser included the following article:
The Death of Pte. U. E. Carpenter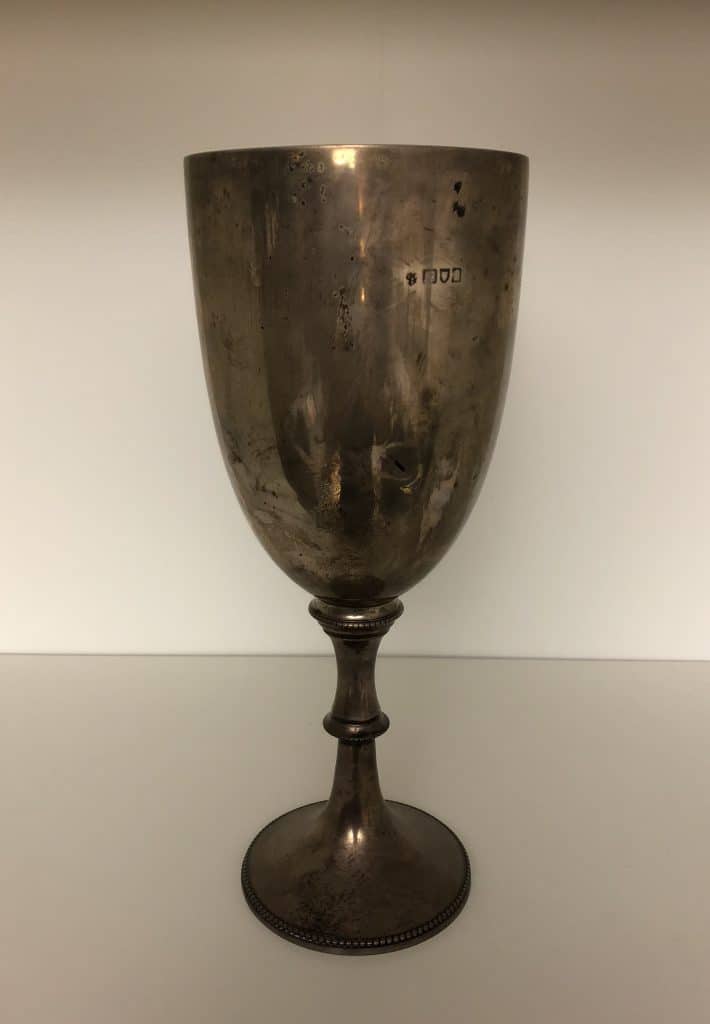 News has been received by Mr. F Carpenter, of Ewhurst, of the death of his nephew, killed in action. The deceased was well known in Surrey as a distance runner, and was the winner of many cups and medals. The last of his notable performances was at the military sports field at Moore Park, Ireland, when he was first in the four mile, mile and half mile, and second in the quarter mile, whilst he also ran the relay for his team.
Many letters of sympathy have been received by his foster parents, with whom he had made his home since he was three years of age, all speaking of him in high terms. He was an active member of the Church of England's Men's Society. His company captain, in a letter of sympathy, says "it is a comfort to know that he did not suffer, as he was shot through the heart and death was instantaneous. He was liked by both officers and men alike, and we can ill afford to lose him."
– Surrey Advertiser Article 24th February 1917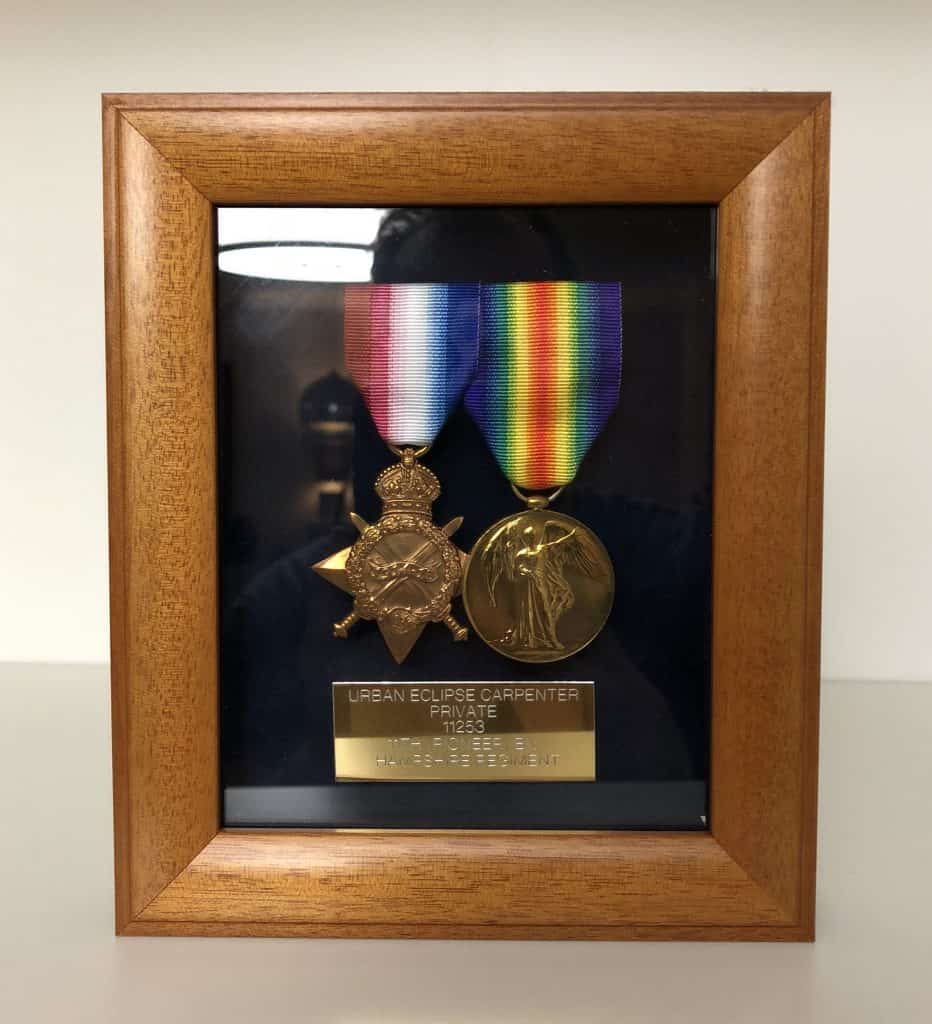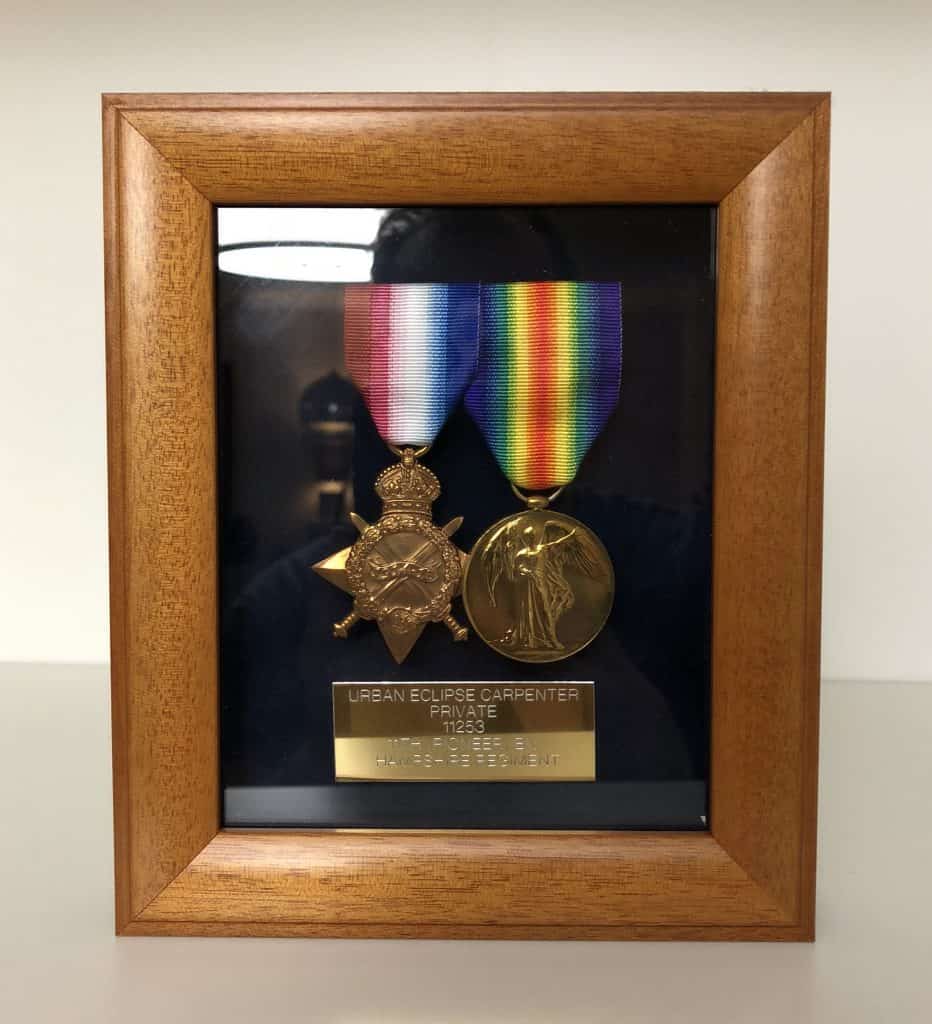 Urban's body was laid to rest at the churchyard in Loker, Belgium. He was posthumously awarded the 1915 Star, British War Medal and Victory Medal. The Ewhurst Book of Remembrance incorrectly notes that Urban was "aged 27, killed in action near Vimy Ridge on the 4th of January, 1917."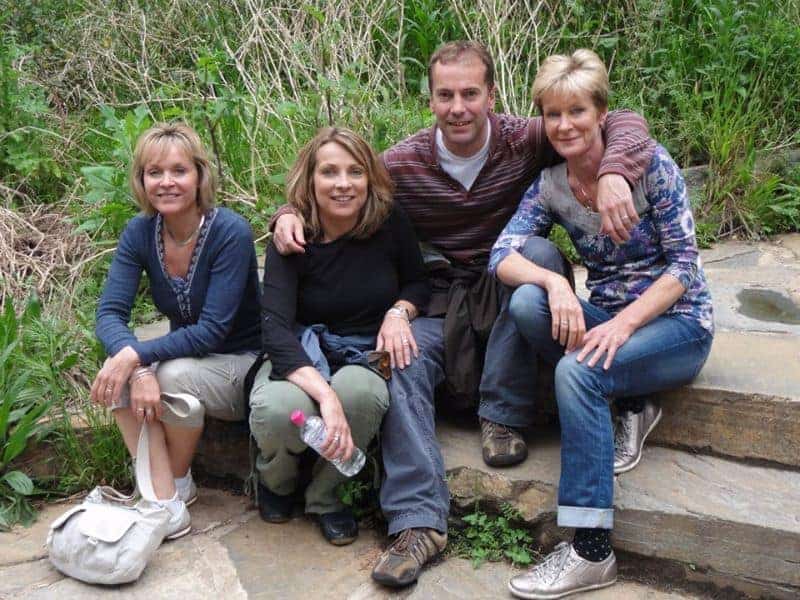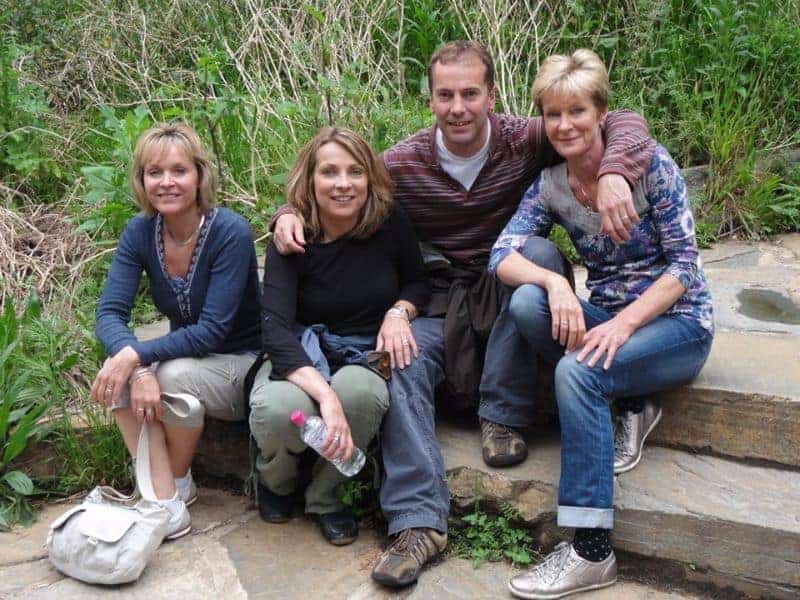 | | | |
| --- | --- | --- |
| Born | Notting Hill, London | |
| Lived | Bramley, Surrey | |
| | | |
| Son of | John Wyvill and Emily Carpenter | |
| | | |
| Enlisted | Ewhurst, Surrey | |
| | | |
| Regiment | 11th Battalion, Hampshire Regiment | |
| Number | 11253 | |
| | | |
| Date of Death | 4th January 1917 | |
| Place of Death | France | |
| Cause of Death | Killed in Action | |
| | | |
| Age | 29 | |
| | | |
| Cemetery | Loker Churchyard, France | |