Thank you to Jo Herman for this research.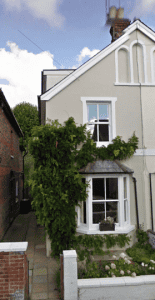 Walter John Kempsell was born on the 2nd April 1892 in Shalford, Surrey. He was the son of George and Ellen, George was a labourer in the powder mill. Walter was baptised in the Parish of Shalford on the 22nd April 1892. The 1901 census shows Walter living at 96 Rothes Road, Dorking with his Aunt Mary and Uncle Walter Dudley and their niece Harriet Clarke. In 1911 he is still living at the same address and is working as a labourer for a builder.
Walter enlisted in London to the 5th Field Company, Royal Engineers, number 24253 and travelled overseas in 1914.
The following is taken from "The Wartime Memories Project – The Great War"
"The 5th Field Coy, Royal Engineers were based at Aldershot in August 1914 when war broke out. They served with the 2nd Division (of the regular army) which was one of the first formations to proceed to France with the BEF in August 1914 and they remained on the Western Front throughout the war. It took part in most of the major operations."
From the Long Long Trail – "During 1914, the 2nd Division took part in The Battle of Mons, The Battle of the Marne, The Battle of Aisne, The First Battle of Ypres, The Winter Operations of 1914-1915."
Sir John French's 6th Despatch states "Weather conditions were abnormally bad, the snow and floods precluding any active operations during the first three weeks of January"
This is the period during which Sapper Kempsell was killed in action aged 22 on 18th January 1915. Walter Kempsell was awarded the British War Medal, the Victory Medal and the 1914 Star.
| | | |
| --- | --- | --- |
| Born | Shalford, Surrey | |
| Lived | Dorking, Surrey | |
| | | |
| Nephew of | Mrs Dudley of 96 Rothes Road, Dorking | |
| | | |
| Enlisted | London | |
| | | |
| Regiment | 5th Company, Royal Engineers | |
| Number | 24253 | |
| | | |
| Date Overseas | 17th August 1914 | |
| | | |
| Date of Death | 18th January 1915 | |
| Place of Death | France | |
| Cause of Death | Killed in Action | |
| | | |
| Memorial | Le Touret Memorial, France | |