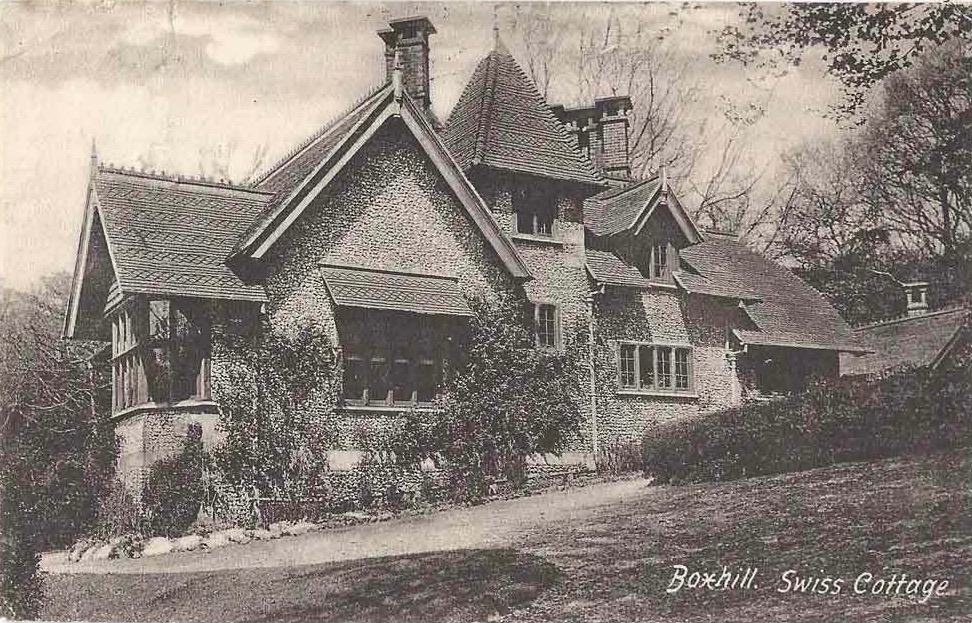 On the Dorking side of Box Hill, is Swiss Cottage, a mid 19th Century rustic style house.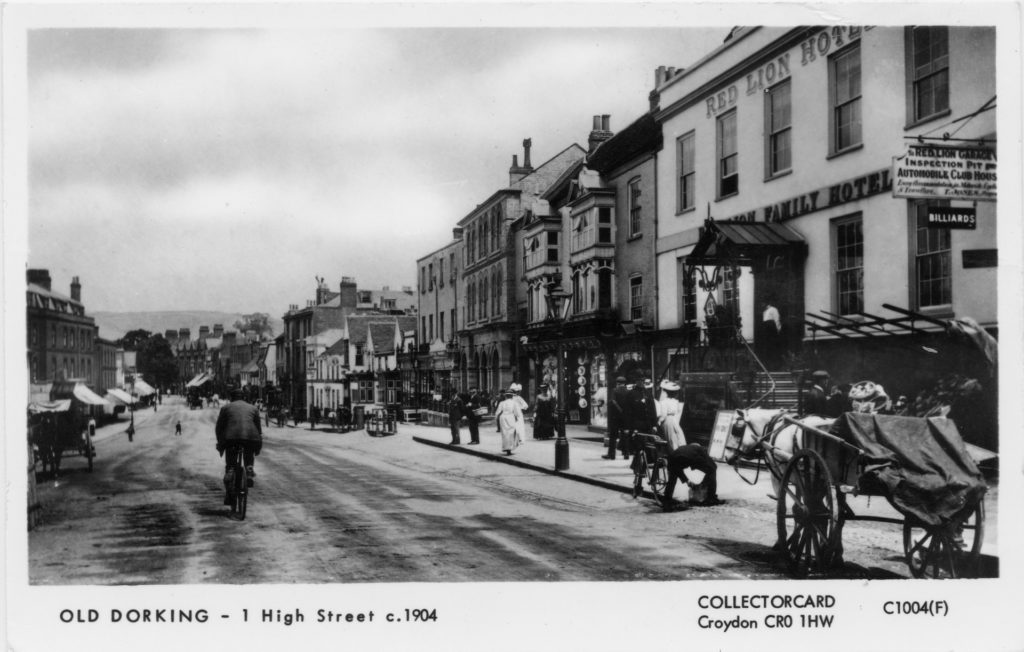 In 1929, John Logie Baird, the inventor of the first working television system, rented the cottage. He built a small electricity generating plant in a purpose-built outbuilding, to provide electrical power for his experiments. One of the first test transmissions was to the roof of the Red Lion Hotel on Dorking High Street, situated to to the right of the Lloyds Bank building.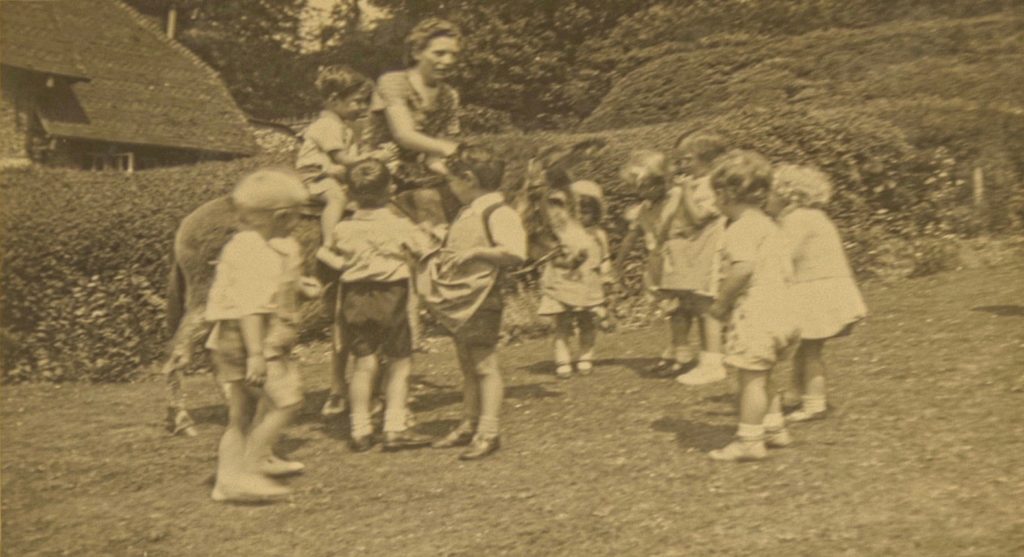 At the end of the 1930's, the cottage was rented by a teacher at Dorking Nursery School. The nursery school was filled with evacuees from London and other industrial cities. Mrs Gray, one of the teachers at the Nursery School, held a party for the children at Swiss Cottage.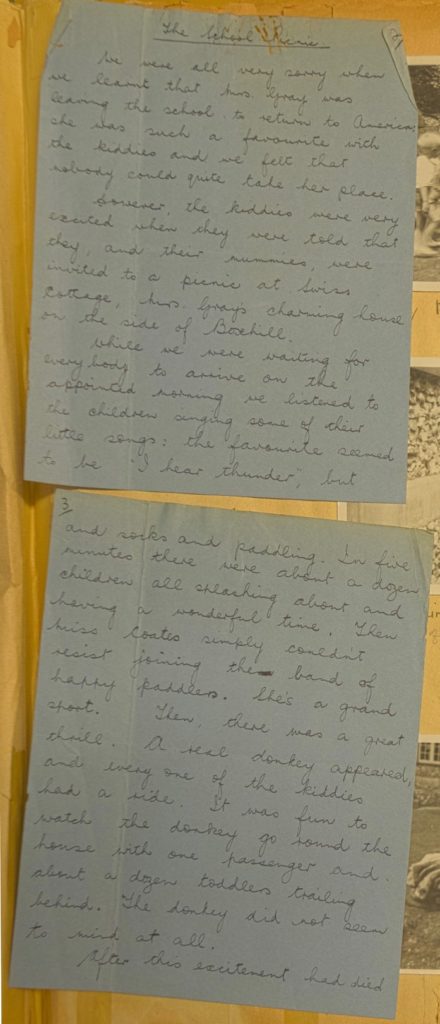 The School Picnic
The children 'were very excited when they were told that they, and their mummies, were invited to a picnic at Swiss Cottage, Mrs. Gray's charming house on the side of Box Hill.
While we were waiting for everybody to arrive on the appointed morning we listened to the children singing some of their little songs : the favourite seemed to be "I hear thunder", but perhaps that was because the last line is shouted as loudly as possible, a chance that could not be possibly missed. Then we all had a most exciting ride in a charabanc to Boxhill and Mrs. Gray was waiting to welcome us at the other end.
The kiddies soon made themselves at home by either running around the gardens or tumbling about on the lawn, while the mummies settled themselves on rugs or wandered round the gardens. In the centre of the gardens was quite a big pond and one little girl had the happy idea of removing her shoes and socks and paddling. In five minutes there were about a dozen children all splashing about and having a wonderful time. Then Miss Coates simply couldn't resist joining the band of happy paddlers. She's a grand sport. Then, there was a great thrill. A real donkey appeared, and everyone of the kiddies had a ride. It was fun to watch the donkey go round the house with one passenger and about a dozen toddlers trailing behind. The donkey did not seem to mind at all.'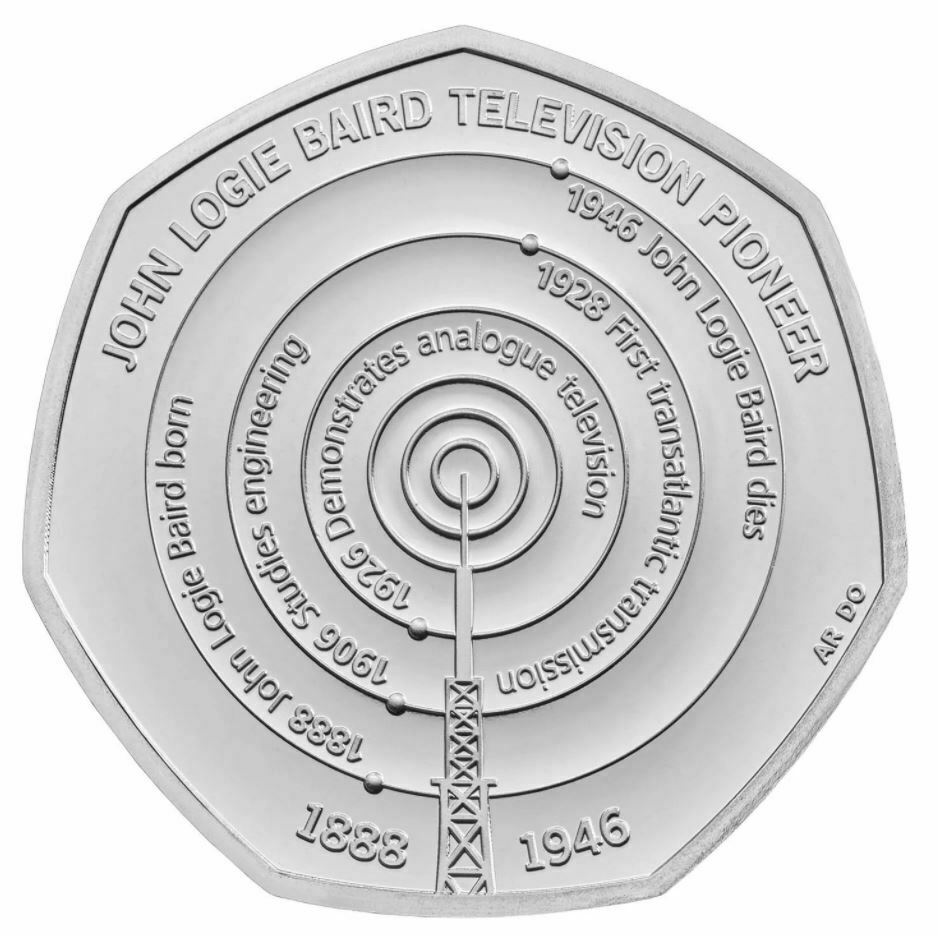 In 2021, the Royal Mint commissioned a 50p piece commemorating 75 years since the death of John Logie Baird.
Swiss Cottage is now owned by the National Trust. It is not accessible to the public.